Last Updated on March 11, 2022 by Troika Gellido
If you think running a winery business without putting an effort into marketing is possible, there's a big chance your brand won't be able to keep up.
Winery businesses are often a labor of love involving wine, many people, and a distinct locale, but the financial end of your passion can easily suffer like crops in a drought.
Many winery businesses that produce wine for consumption, usually come from one geographical location. This 29 billion dollar industry has seen significant shifts within the last 10 to 15 years due to tech innovations and advancements towards environmental sustainability. It's an exciting industry to be a part of. But with changing customer needs, tougher competition and speedy technology, what are the chances you'll find success as a small winery business?
You may have an excellent workplace culture and a great product to start with, but without a proper marketing strategy, your profits may be compromised. But don't worry– know that you're not alone. Most winery business owners are guilty of these common marketing mistakes wineries make with their strategies.
Let's take a look at how you can avoid them, or if it has been done, correct them once and for all.
Common Marketing Mistakes Wineries Make
The first step you need to take is to be aware of what you are doing wrong, and then you are going to have to come up with a plan to fix it. Here are some common mistakes wineries make when it comes to marketing and some ideas on what you can do to rectify these mistakes.
1. Lack of a Business Plan
Not having a well-thought-out written business plan is one of the key mistakes wineries make, as well as many small businesses‌ of all kinds. Without a solid business plan in place, all aspects of a small business are affected, from day-to-day operations to marketing and even accounting practices.
If your winery business does not have a business plan in place, it's time to rectify that first in short order. Perhaps you do not know how to write a business plan or need help to come up with one. If you don't have a business plan, you will need to create one in writing and then follow it, getting others to help you write it if needed.
2. Inadequate Tracking of Marketing Results
The purpose of all your marketing efforts, whether it is emails, advertisement, blog content, etc., is to get people interested in your business and potentially purchase your product. Just throwing marketing at consumers without tracking them and what they do is a huge mistake many vineyards make.
You need to calculate your ROI or return on investment for all of the marketing that you do for your business. You need to be able to identify your customers, what they are doing, and how they are behaving on your website and elsewhere in order to see where your marketing dollars are being spent effectively.
3. Not Using Marketing to Get Repeat Sales
Many winery business owners never take the time to understand the behavior of consumers after the sale. There's also other information that they never think about when running their winery businesses, all of which they possess and could use if they only thought of it. In marketing, many businesses fail to follow up with a consumer after initial marketing efforts.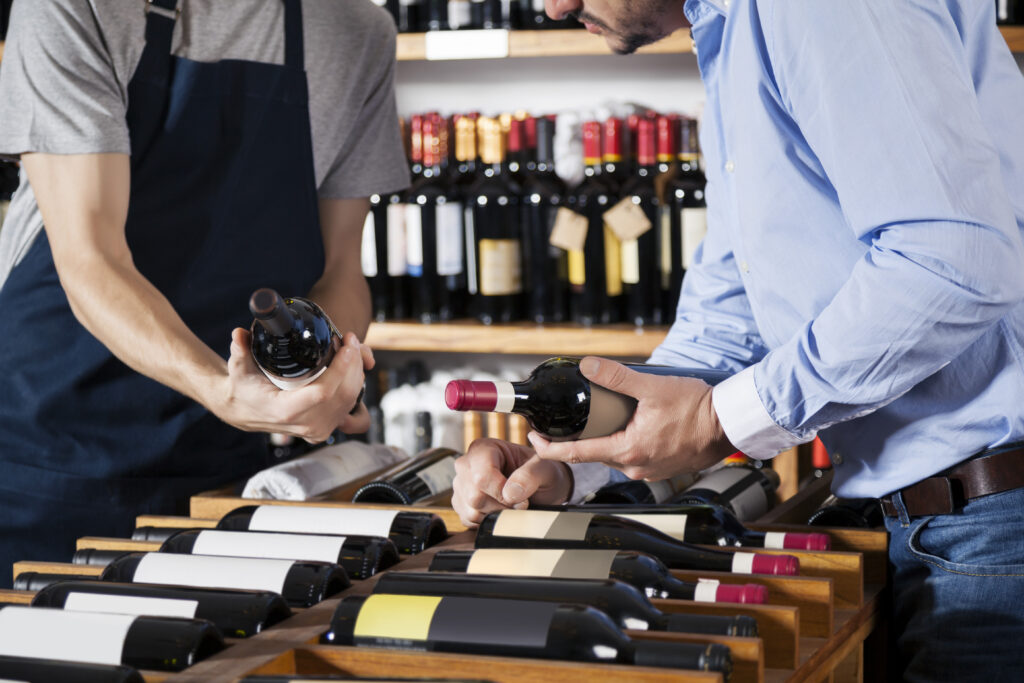 Personalizing marketing outreach to individual customers often comes in a variety of forms. There are many opportunities to ‌persuade your customer in the sales cycle. Getting repeat customers is no accident, and there are marketing techniques you can use to reach out to your customers after you have made a sale and drive customers back to your door again and again.
4. Not Utilizing Long-Term Marketing Strategies
Many winery businesses are not overly concerned with marketing until times get tough. Marketing is often an afterthought for too many winery business owners instead of an integral part of their business every day. In every small business, there needs to be a marketing plan in place in order for the business to survive.
Driving new customers to your door is a necessity for any small winery to make money and compete with other businesses in any category. Many winery businesses don't even have a marketing plan or budget and, instead, depend on current customers or word-of-mouth advertising to do the job. Having a long-term marketing plan is essential for any small business to survive.
5. Failing to Take Advantage of Social Media Marketing
Social media marketing is one form of marketing that is often overlooked by small businesses, including winery businesses. Some traditional winery businesses that still don't take advantage of social media marketing may suffer a huge loss of sales from the online market. This doesn't have to be the case if you dedicate time to social media marketing.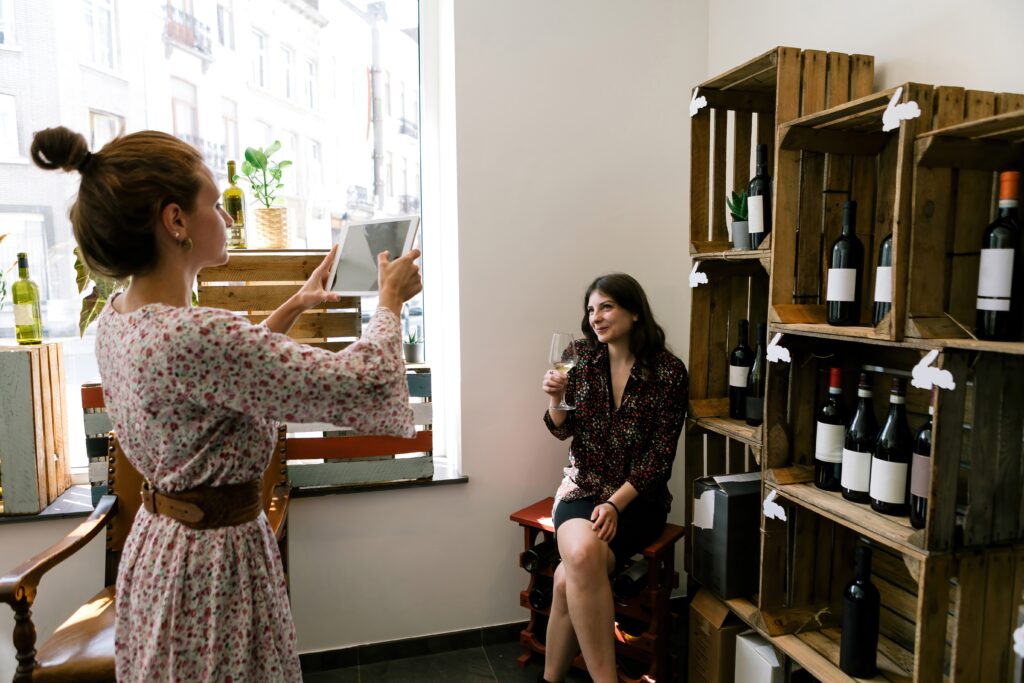 Social media is here to stay, and the marketing that goes with it can significantly increase your bottom line as well as foster a positive public image for your business. In fact, 40% of wine drinkers in America turn to social media when it comes to wine recommendations. Not taking advantage of social media marketing is a horrible waste of an opportunity to get new customers, retain customers you already have, and become a more significant part of the wine culture online.
6. Careless Human Error
Common mistakes comprise a huge element of what goes wrong with marketing for winery businesses or any small business. Simple human mistakes such as entering the incorrect email address, misspelling a word in an advertisement, or entering the wrong price on your website could end up turning off customers unintentionally.
You have to appear to know what you're doing to a customer in today's economy, and if you look like you are just asleep at the switch, they are not going to have a positive view of your company or your product. Tiny mistakes can spell disaster for any small business attempting to reach a new audience.
7. Not Doing Any Marketing Effort At All
Failure to take action is one of the biggest traps winery businesses can fall into. Things may be going bad for your business, but doing nothing at all is one of the most significant mistakes wineries make. You may feel immobilized by what is going on with your business, but don't let fear stop you.
Doing nothing will only exacerbate the problems you face, and in order to rectify the situation, you're going to have to take action. You got this far with a vision and a lot of hard work, so don't let it go down the tubes just because you don't know what to do about the situation you face. Remain calm and take a little time to come up with a plan.
What You Can Do to Fix These Mistakes
There are a number of things you can do to take action and drive new customers to your winery business. You don't have to stay stuck. There are concrete steps you can take that will save your business from mistakes wineries make and put you on the road to profitability and prosperity once again.
Take the First Step
The first thing you can do is take action itself. If you do nothing you will surely fail, but this doesn't need to happen. Coming up with a solid business plan in writing is the next thing you should do. If you don't know how to do this yourself, you can hire somebody to do this, such as a business plan writer.
Make a Plan for Social Media
Coming up with a social media marketing plan is also part of the bargain, and you just don't want to let this indispensable resource go to waste in today's world. You can track your marketing results as well; learning to read the metrics and understanding your customer better is part of the recipe for success.
Find a Digital Marketing Professional
Finding out where you spend your marketing dollar, who it reaches, and when will help you track your results more efficiently. And getting a digital marketing professional to help you understand these things will save you money on marketing and also help you get more customers.
Actually coming up with a long-term strategy to help you do all of this and keeping up with the strategy as you continue are going to be new things you will have to do in order to survive in today's business world. But let's face it, you're a winery business owner, not a marketer, so marketing is best left to a digital marketing professional.
Wrap Up
No matter what shape your winery or vineyard is in, if it is still operating, there is something you can do about getting new customers and keeping the customers you already have. You now know you need a business plan, you have to start a social media presence, or you may not be using the information you already have effectively in order to keep existing customers.
However, you may still have questions about marketing for small businesses. That's where Barrels Ahead comes in. We are digital marketing professionals who can identify and pinpoint precisely what you need to do in order to save your business. Contact us today for friendly expert advice that will help you change your marketing game.