At Barrels Ahead, we take great pride in designing websites that perfectly capture the essence of wineries.

Our team of talented designers and developers work closely with our clients to create websites that are not only visually stunning but also optimized for search engines and mobile devices. 
The week that we saw the website, we were in shock. It knocked our socks off. I had never seen our story told that way in that format, so it far exceeded our expectations. 
Drew has done a really good job of bringing to our attention what people are looking for when they come to a website and what is it that our customers actually see because it's not what I had in my head, it's something completely different.
— Rutherford Equipment Rental

Dedicated Wine Industry Expertise

We focus solely on the wine industry, giving us a deep understanding of its unique nuances and requirements. Our team of experts is committed to crafting a website that showcases your story, terroir, and wines with unmatched visual appeal and clarity.
Bespoke, Immersive Design

Your winery is one-of-a-kind, and your website should be too. Our skilled designers create custom, visually stunning websites that capture your winery's essence, inspiring visitors to explore further and ultimately convert into loyal customers.
Optimized Functionality & Performance

We prioritize designing websites that provide an exceptional user experience across all devices. Our responsive designs, seamless e-commerce integration, and intuitive navigation ensure your customers enjoy a smooth and satisfying journey on your site.
Strategic SEO & Digital Marketing

To thrive in today's competitive wine market, a strong online presence is essential. Our SEO and digital marketing specialists will optimize your website for search engine rankings and visibility, driving targeted traffic to your site and increasing sales potential.
Streamlined Social Media Integration

We recognize the power of a robust social media presence in amplifying your brand's reach. Our team seamlessly connects your website with your social channels, making it effortless to share your latest news, events, and releases with your followers.
Long-Term Support & Partnership

We are dedicated to your ongoing success. Our relationship extends beyond the initial website launch, providing ongoing support, maintenance, and updates to ensure your site remains fresh, engaging, and effective.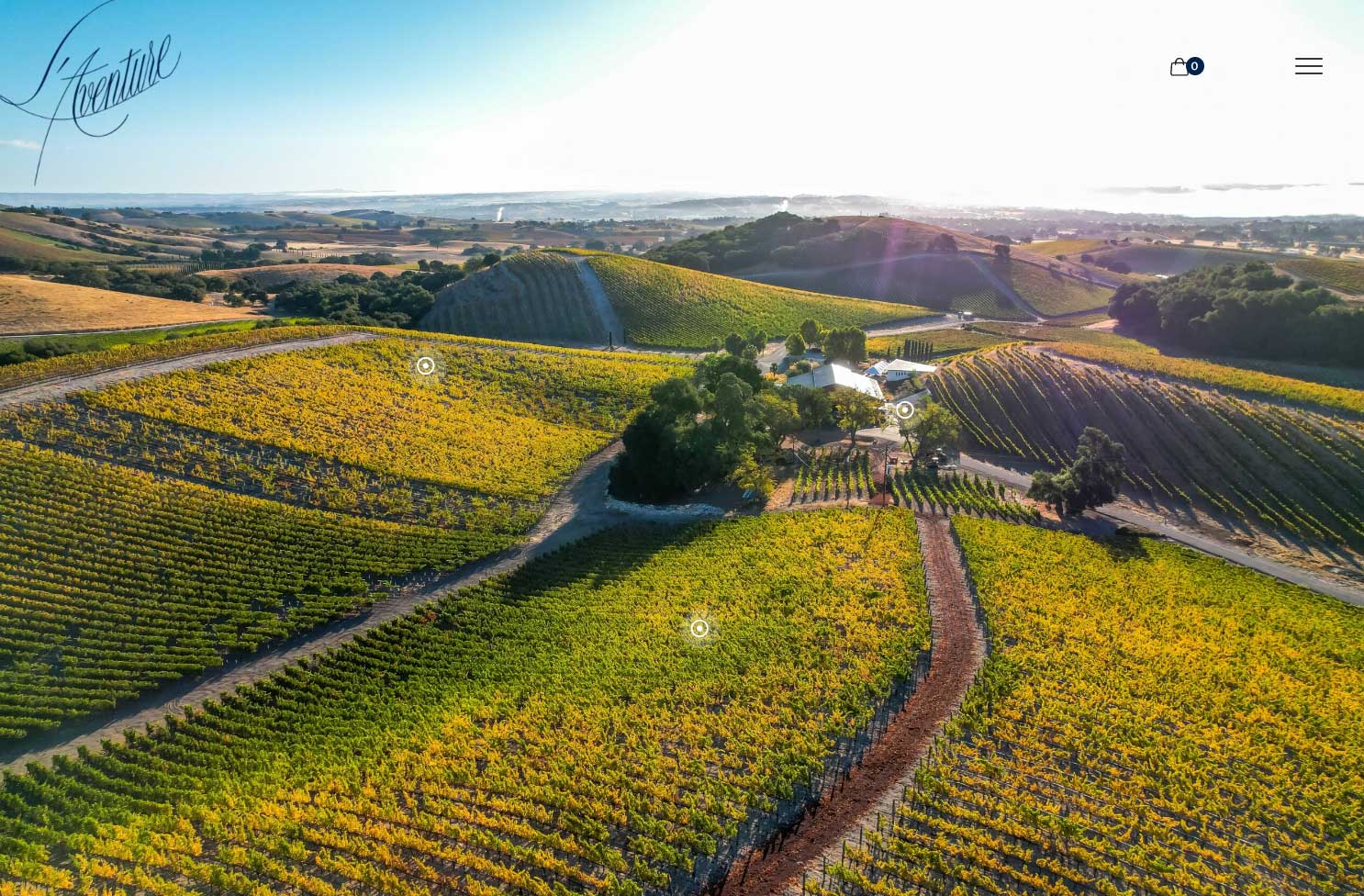 Take Your Winery To The Next Level
Whether you are looking to redesign your existing winery website or create a new one from scratch, we have the expertise and experience to deliver a website that meets your needs and exceeds your expectations. 
Contact us today to learn more about our winery website design services
and how we can help take your winery to the next level.