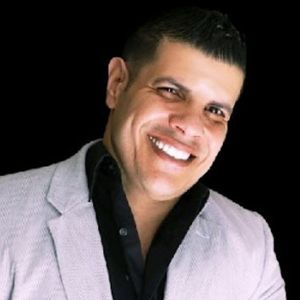 Jose "Tony" Haber is the Founder of Qvivo Brands Inc., where he combines his passion for romance and poetry with alcoholic beverages. His distinguished career has taken him around the world, fostering partnerships with local brands in Colombia, Mexico, Peru, Nicaragua, and beyond. He began his journey in 2009 as the Regional Sales Marketing Manager for Coastal Select Wine and Spirit Distributors, where he focused on marketing to Florida and the Caribbean. In that same year, he launched his first venture in South Florida, called Cocktail Mixes.
Here's a glimpse of what you'll learn:
Jose "Tony" Haber describes how Qvivo beer can be refreshing and light in the summer heat
How Tony brings the flavors and traditions of Cuba and Latin America to alcoholic brands
How can you market to different palates and cultures?
Tony describes delivering personalized wine messages through augmented reality technology
Why examining the economic data of demographics can lead to success
Tony talks about who he admires in the industry and marketing to represent small brands
In this episode with Jose "Tony" Haber
Is it possible to effectively deliver to different distribution channels? How can a brand resonate with consumers on a personalized level?
For Jose "Tony" Haber, his true north is connecting people and culture through wine, spirits, and beer brands. He cultivated an augmented reality application that combines alcoholic beverages with poetry and romance — but also delivers tailored choices based on cultural preferences. With his unique approach, he found the distinction of each culture to market the brand that resonates the most.
In this episode of Legends Behind the Craft, Drew Hendricks sits down with Jose "Tony" Haber, Founder of Qvivo Brands Inc., to discuss how the expression of each culture adds flavor varieties to alcoholic beverages. Tony talks about the cultural alcoholic preferences of Latin America, how augmented reality technology can deliver personalized messages on a bottle, and why marketing is crucial for small brands.
Resources Mentioned in this episode
Sponsor for this episode…
This episode is brought to you by Barrels Ahead.
Barrels Ahead is a wine and craft marketing agency that propels organic growth by using a powerful combination of content development, Search Engine Optimization, and paid search.
At Barrels Ahead, we know that your business is unique. That's why we work with you to create a one-of-a-kind marketing strategy that highlights your authenticity, tells your story, and makes your business stand out from your competitors.
Our team at Barrels Ahead helps you leverage your knowledge so you can enjoy the results and revenue your business deserves.
So, what are you waiting for? Unlock your results today!
To learn more, visit barrelsahead.com or email us at hello@barrelsahead.com to schedule a strategy call.
Episode Transcript
Intro 0:03
Welcome to the Legends Behind the Craft podcast where we feature top leaders in the wine and craft beverage industry with your host Drew Hendricks. Now let's get started with the show
Drew Hendricks 0:19
Drew Thomas Hendricks here and the host of the Legends Behind the Craft podcast where I talk with leaders in the wine and craft beverage industry, from tech companies that enable wineries to run an optimum efficiency. Today's guest Tony Haber leverages augmented reality to create a one of a kind experience for his wine brands. Past guests of Legends Behind the Craft include Daniel Daou of Daou vineyards, Joe Wagner, of Copper Cane Wines and Provisions. Michael Houlihan, founder of Barefoot Wines. If you haven't listened to these yet, be sure to check them out and subscribe. Today's episode is sponsored by Barrels Ahead. At Barrels Ahead we work with you to implement a one of a kind marketing strategy. When that highlights your authenticity, tells your story and connects you with your ideal customers. In short, we help wineries and craft beverage producers unlock their story to unleash their revenue. Go to barrelsahead.com. today to learn more. I'm super excited to talk today with Tony Haber.Tony is a master marketer and entrepreneur and the founder of Qvivo brands. Welcome to the show, Tony.
Jose "Tony" Haber 1:22
Thank you appreciate it. Thank you for having me on your show is is really a pleasure and amazing that I'm actually the first time doing something out of the Miami arena because there is everything that I've done in the last four years old Miami Bay's nothing outside Miami is is good to actually expand my horizon out of the 305 area code. So ya know,
Drew Hendricks 1:42
super stoked to talk to you. So tell me a little bit how did you how did you get started in the wine industry?
Jose "Tony" Haber 1:48
Oh, I'll make a short starting 2009 I will fit the address a little bit as an assistant brand manager to the Julio or David Hoffman who's now venturing just have no idea I haven't talked to Dave in years and years and then after this short time I started my own business that makes the mixer business ml mixers for ready to drink cocktails like skinny Margarita concept with with alcohol. I did that for many years and after many years I decided to start I went back into the wine side of the world and the spirit side created my own company by myself. Previously I had a partner in the business I started to do this on my own and use my experiences and my skills to build my own company just started one wine with one particular brand California crazy for you especially local boutique and then now expanded to about 26 different wines in four major retail markets in Florida and now spend it to Virginia and total wine with the brand and she launched my first beer Cuban beer stock Cuban style beer because we can say excuse me this is an important lesson this this recipe of Cuba is a brand given brand is still a consider a Cuban beer. We launched that was almost a year ago we're ready into Publix, a Walmart, total wine every major supermarket we do super well with growing every year, we are about to sign a deal with the coastline so people can enjoy kilometer from all over the world when they come to Miami for a cruise. So that's going to be super cool to be able to you know bring our culture into the cultures or whether all the countries that come to the US to enjoy our cruise ships out of Miami and for us right
Drew Hendricks 3:19
now. I have not had a Cuban beer. How would you say it's distinctive to
Jose "Tony" Haber 3:24
an a listen. There are very similar Cuban beers or is similar to a Corona is the green is a Caribbean style lager. That's what it is an American lager with liberal Caribbean style, basically. So soft is light. And you have the darker lager which is little stronger, you know for those people that want to feel like that notes or the taste nose so the hops, you know, so you got that light beer. That's pretty refreshing for the summer. Remember, Miami is 90 degrees almost 90% of the time through Yeah, so it's really difficult to drink a really heavy beer or heavy wine when it's so hot outside. You want something that's like refreshing that's not too heavy in your body. That's what we got. We bring that's what he was about. He was about refreshing your Cuba is about this name is harder than Miami is closer to the equator. So most of the time is even hotter than than here than Florida. So what you get is the hot temperature. So you need those lighter beers that can create a refreshing moment when you're under the sun and the beach, in the pool room. Every almost every house has a pool in Miami. So what do you do on the weekends? When a barbecue go to your pool, get a beer and there you go, you're good to go. And that's what we bring. That's what kind of the style is a refreshing line. There's two types. There's a really light here which is a classic and the other day, which is a 5.6 lagger little stronger a little hoppier you know gives you a little note and notes on another beer that makes you feel you're drinking something stronger so although you know people dislike wine so people like lighter ones, they're people like heavier one sending with a beard lighter beer, darker beers stronger as IPA. So that's what we do. We have two options for the and doing public views to Cuba which will be selling we're gonna
Drew Hendricks 5:00
Yeah, how were the the beers imported from Cuba or any other important thing? Oh, from Spain, okay, because yeah.
Jose "Tony" Haber 5:09
Well, first of all they did. The brands are owned by Cuba, they're really not owned by Cuba, they only sold in Cuba, because they really belong to people who live in the US. And there's a whole legal thing against Cuba and oh, sure why accordion Havana Club and other brands like Cuba is the Government of Cuba. Danada things are not really proper and culture, as you say, in a proper way, and help them things that they will not be allowed in the US. Basically, their laws, it's not a US law, we live in the best country in the world. I think, you know, we have the best law system. Sometimes we may not agree with some of the decisions that are made, but we're still the best country in the world, okay, then we're not going to be perfect. It's impossible to be perfect. For us for the majority of the time, we are blessed to be here, compared to other countries in the world, okay. And ability, that law is very, very fair. That's the best among compared to 99% of the world. I think we need to appreciate that. And that's a different that's when you see that a country like Cuba that doesn't respect the trademarks, or have or not only trademark for pants, from companies, they do whatever they want, because they're the garment they own everything versus the US when you work hard and you create your own trademark your own pen. They go and protect you to make sure you can grow as a businessman, you can give back to the community to give back to the government because they're protecting you to make sure you were successful. And that doesn't happen in countries like Cuba. That's the difference.
Drew Hendricks 6:37
I'm sure for sure you're showing me in the pre show you have another another spirit.
Jose "Tony" Haber 6:42
It was absolutely me just launched Yeah. Okay, well we that Tina was born at 92 have been at the Rio and the northern part of Kia which has the little bob in the real depression was born. And we go here go you can see it. Yeah, there you go. Well, so basically, it is there's there's a Dr. Rom industry rom where she made him Mohito and the Rum and coke with with Iran and using the Cuban formula for Coca Cola, which is called to Cola, writing coke in Formula. And basically instead of Coca Cola libre, right? We call it main Derrida later light because Cuba is not free. So when you buy it now, the new roman Coke is no longer cool. Because that's it lights up that's a big light after 1959 So hey, there we go. Give me a man Derrida, you know now you know it's a little light. It was a freeze. The same concept. You know, Gromicko was born actually was created in Cuba 1902 There's no question what's important Havana though it was it was born in Santiago Goolwa. Hotel Venice. That's the first time recording and people made recording coke and a party to celebrate the freedom of Cuba. A bunch of solar toasted Cuba Libre. So they drink became a very popular thing. And Cuba is go around the world and one of the top cartels in the world today because it's simple to make. And it's taste really good. You know, Roman, Coco, special lamb gone, done deal. Well, he is one of Hemingway's favorite, you know, basically. And that's one way that we created cocktails that are well known to the Cuban with a tradition of same flavor that the Cuban community knows, but also the Americans and other words you want to experience you know, they want to spend not only in Rome mate with in Puerto Rico or Rome made in South America, but Rome made with the same formula and the same essence of Cuba. Right in that idea, create a castle. So when somebody drinks the characters, well, I'm drinking an original Mohito May I was made back 100 years ago, with the same concept, the same idea. And that's the idea behind this branch, you know, is another one that I want to talk about, we want to match. This is the first Colombian, you see this right here. This is our firewater This is the first cocktail Mayweather awarded in the United States to represent Columbia. What'd he do to see that the Colombia and what what he means? Water, which means shot in our DNA? So people want to see this. They've been having these cocktails for the last 200 years. They never had an account ready to go. Now. That's a gimme, what'd he do? He got with the most with green mango. Have you seen a green mango flavor and energy before?
Drew Hendricks 9:19
I can't say that I have.
Jose "Tony" Haber 9:22
So yeah. Why? Because in Colombia, when you drink aguardiente you drink it with green mango. So the idea is to keep this original. So when people change based upon I'm not saying hey, trade is something that I created with our DNA from your country. No, no, this is what you drink in Colombia. I'm going to give you what you love. When you finally know you already know.
Drew Hendricks 9:42
Turn it into a whole Colombian, the whole Colombian population. So you've got the Cuban population, you've got the Colombian population marketing to weaken. And the Puerto Rican so talk to me. What are the so they every one of these countries has its own kind of marketing challenges like Latin America. In this group, what are the challenges when it comes to marketing
Jose "Tony" Haber 10:04
to do is difficult? Let me tell you because what what I learned what works in the Colombian market doesn't work in the Cuban works in the cumulus and working in Puerto Rican, where the weekend doesn't work in the Dominicans. It's crazy to speak Spanish, but you can now focus on Him advertising to the community. But you have to be very niche oriented when you try to conquer a specific demographic. So the Hispanic market for example, a Cuban it doesn't acumen we're not going to drink this. You give a Cuban organic, they're gonna go oh my god, it's really horrible. A Colombian you're sitting with dangerous oh my god is the best thing ever happened. God, God was born you know, that's all I'm just gonna say. Cubans gonna go oh my god. So Oh, get again that away. That's just the way it works, you know? So now you give it Mohito to Colombia. They're gonna drink it. You give it to a Cuban they're gonna drink it. It's ironic. Like even when I drink in our DNA, okay, you get a Pisco Sour from Peru. The rubies will drink it all day. Everybody will drink it all day. But for you to go to the supermarket as the cumin bigger pisco sour, or Mohito What do you think your Gibbons gonna do? If you have a choice in a big way do you know so you don't want it a Peruvian drink to a cute because they're gonna go away. I'll drink that when I go to the restaurant do awesome save each other. Another one I want tasty. Is not a regular thing for them. This ending with a Columbus column is rather having our dent in the Mohito Romo date is that so they work with it? That's what the culture is. You know, they go to a restaurant, they don't give me a buy. They have Eisah which is the me with the eggs and the Beatles dornase with our DNA. You know, they're not going to go to Columbia versus Hey, give me more heat the way the bond advisor. Yes, it doesn't. You know, so every Hispanic culture even the Mexicans different. A Mexican is different in Colombia is different. Panamanians is different economic is different. Dominicans are completely different than for the weekends. And all the aspects Cubans as well. We know three islands and the Caribbean. We all drink differently. You'll have different politics, we'll have different flavors, even our food as well. Those even Are we the rice and beans different in Puerto Ricans and Dominicans. Okay, because it can do this Rocco gondola, rising and doulas. You know what? I mean? I ain't dry hot. It is a great deal. So if you want to bring free all this, he was on like that. He was like two black holes in the rice honestly. Well, you don't give a Cuban one. doulas are only gonna be like, Oh my God. It's not what I like. No matter what color you know, and sitting with Dominicans, Dominicans gonna have cooking with weather going on with with the rice that's their favorite theater, or the old or the older overcooked rice in the bottom cocoa boom. You know, you give them ramen again, they're happy as hell you give them going to Cuba? Let me look like a homeless What's wrong with you Give me rice and beans, you know, not as good video that's just the way the culture is sure for you to be market to different to this book, you need to understand first their food, what they need, when they eat, what to sell, what the celebrations are their birthday, they bought baptism, you know how to celebrate their life? What do they consider celebration for them, once you understand those things, because you know, you can get a cocktail or your own brand, you can be modified to say I want to fit into a particular demographic that has this celebration that my brain can fit into. So you start marketing to the Puerto Ricans, for their anniversary of freedom of Puerto Rico, you put a little Korean flags if you don't want to repeat your brand. Even idea so brewers know, when they drink in this brand. They're celebrating their freedom. Mm hmm. There's only or the freedom of the day, you see what I'm saying versus you are yourself to those particular niches where you REM is gonna recognize when you're not that drink, and they do the freedom of Puerto Rican, I liked it, you know what I want to buy it again, because it was a good drink, or you penetrated the market, because you were particularly going after specific celebration of Puerto Rico for that particular day with a particular brand. When you got all these people with a particular reason, they you might have a return on those consumers. And you start building your brand from there, you know, as a pro is a brand that believes in this particular celebration of Puerto Rico. Yes, this is an idea, right?
Drew Hendricks 13:59
So in cocktails, I can see the cocktails have a lot of the national flavors in it. We also have Why is your portfolio. And now what are the main marketing wine, the Latin American audience? Well, so many different flavor? Talk to me about wine. I mean, that's a I mean, that's,
Jose "Tony" Haber 14:19
you know, that's the biggest challenge because I don't know the day because customers don't drink a label because my drink was inside the label said about apologize. Yeah. So what I wanted to do is how do you differentiate yourself and go after specific consumer market of consumers today? What are going after the traditional labels of wine? Okay, if you go into a supermarket, Total Wine has 10,000 wines. Yeah, they all look the same. They have the same different aim to look the same. I wanted to create a wine that was more gated for the younger community. People that love to use their phone with them into reality. The new Millennials so people are believing that love is something specific giving it this is first This is a Spanish version local party, you can actually play the app and the cartoons will tell you love stories in Spanish or English. By the way, I have the only augmented reality app that you can actually works in Spanish or English for both languages. Oh, nice. Yeah. Yeah, my app is Spanish bilingual. So the Spanish person can scan it and it'll be in Spanish. And an English fishing a scanner will be in English, you choose the language? And the app
Drew Hendricks 15:24
does that. Does the app automatically choose the language? Or do you get to know your
Jose "Tony" Haber 15:28
kid you pick your language, you can now
Drew Hendricks 15:31
walk us through how your augmented reality works. Talk to me about okay, there's
Jose "Tony" Haber 15:36
an app, go for example, this one called BV, like beers in vivo, my communist people. So what I did with the abs, I took the first letter and change it to the name of the app like vivo, Qvivo. So it's easy to run my company. So you got to know the app. And you got two options. You can scan the bottle, right? For example, you can scan the button if you're gonna be able to see this laser QR
Drew Hendricks 15:57
code is a QR. No, no, no,
Jose "Tony" Haber 16:01
no QR code is the label.
Drew Hendricks 16:03
Also, the label just recognizes it. Okay. Yeah, absolutely.
Jose "Tony" Haber 16:06
Let's see, you press OK. Here, you see that you press when you press here you picked along with Stanislas, you see you see the language? Spanish right now. So you pick the language that you pick the label? Right? And then all you have to do for example, look at this visa. So you see that? You see we can see that. See? Almost
Drew Hendricks 16:24
Yeah, but a little bit more. Gotta go. There you go. Oh, I can see it. Yep.
Jose "Tony" Haber 16:36
You see, it tells just story Spanish English.
Drew Hendricks 16:40
lets me see that.
Jose "Tony" Haber 16:42
That's all you can ask me. It gets better though. To see you go back here. To the back, you can actually personalize the you can add your personal videos or YouTube video to the white label. So you can send somebody a text. And when they click on the text, the video you recorded your social stuff and then one label. Okay, so you can actually yourself show up and the white label as a personal message. Like the Movie Masters remember the movie message in a bottle with Kevin Costner that you put a little piece of paper in the bottle? Oh, yeah, it's the movie. Okay, that's what I wanted to create. I wanted to do a message in a bottle, or using technology. So you can send somebody your video or how you feel about them and a bottle of wine using that technology. That's that's the idea behind my technology and augmented reality, which is different than a lot of people.
Drew Hendricks 17:33
Very much. So it definitely having a bilingual will allow you to target the different target that Latin American audience and Have you have you seen a great, what sort of adoption Have you seen on this as far as people actually using it?
Jose "Tony" Haber 17:45
Honestly, to be honest, we launched we relaunched the after COVID We had to rely because we couldn't do we had to have tastings to show people how the app works. Right and we COVID the tasting since in Total Wine have been difficult because you have to have certain distance from the consumer you cannot you have to have a wall and a mass was hard to shore it up when you're like 40 feet away from the consumer has been difficult is the people that know about it. I've gotten around by a I've gotten around easier you know what I'm saying? That's the truth. You know, they learn it by word of mouth. You know, because I do some advertising with the Spanish shows. Now they're promoting one of my abs which is the one with a girl comes out of the bottle sir. Thank you for you for like, listen, that one is for bachelorette party. Right and so you want to you want you're going to bachelor party, right? You send somebody a bottle of wine, she's gathered, the girl comes out and she starts asking for you. Look, let me see if I have that video. So I can make a lot for a second. This is very unique. I don't think I haven't seen anybody with anything like this yet. Okay, one second here. I want to find this year to an Adidas okay. Okay Look at this. Let me see. Okay, let me show you this. Oh, shoot. No, no, you this year. Okay, hold on a second. I want to make sure I show you this was can you see this? Killer goodness. You
Drew Hendricks 19:16
have to put you got it. Oh, there you go. Yeah. Oh, I see. Oh, yeah. She just jumped right out of the bottle. Yes, you see that? You see what twerking or do dance there for people?
Jose "Tony" Haber 19:29
Yeah. Yeah. So let's say the brand, you know.
Drew Hendricks 19:35
That's pretty cool. So the guys, I have
Jose "Tony" Haber 19:39
to step out of the box jukey I can compete with gallows of the world that treasure the world. They have billions of dollars. I'm a one man show. All right, and it'd be to get into now I have few people working with me. You know, they know if we have a few people on the team like three or four people on the team now. They're helping to get this to the level needs to get to, but I think I was by myself. For years, so I said for years, I was able to, I was able to break into Total Wine, fresh market, CVS, fresh the mass Fresh Market. Also Taiwanese didn't.
Drew Hendricks 20:11
That is amazing because I was talking to Michael Houlihan who is the founder of barefoot wines. And it took him forever to get into the, into the big chain stores. I mean, what's your secret to the to the new producer that wants to get a total wine you must have, you must.
Jose "Tony" Haber 20:27
Listen, I do support my brands with bases, I do have a budget for tasties. Because I am since I don't have the huge overheads a lot of companies have, when I market my price, I made sure the quality they want can be at a price level. Also, in the price level, I make sure that least 60% of my money goes to marketing. Because if you don't market the product, you make money one time, you're not going to make money. Second time. So the idea is, the more people get to teach you why that 40% Then become 50% margin 60% Because it's going to grow. So I put most of my money back into marketing and that's marketing Stacy's you know, get a consumer education product, they like it, they're gonna buy it the consumer tissue producing by means you don't have it good for you to move forward, leave alone, buy something else, you know,
Drew Hendricks 21:07
like to revisit that or visit or emphasize that? Did you just say put 60% of your money back into marketing? Absolutely. I have to say now that very few wine brands put that much back in, or very few.
Jose "Tony" Haber 21:21
You have to not, you know, what I'm saying is I do it all to the Spanish market, I have TV advertising going on right now. Because the one thing too, I don't want to, if you try to borrow yourself to bake, then your marketing efforts are not going to go anywhere. You need to conquer one particular niche market to go to the next one. The next one, the next one. If you try to market with, you know, $5,000 a month to 40,000 people, you're not going to get anywhere because the models were to hit that model, we're focused marketing to those 40,000 people is not going to be enough to convince them to buy your product. However, you get $5,000 for 1000 people, and I guarantee you, you're gonna have 100 consumers, because they're gonna see your stuff so much. And see so much and build so much about them to see. Okay, you know what, let me strike oh my god, right? Yeah, there we go. So,
Drew Hendricks 22:05
yeah, it's almost like a snowball rolling down the hill, it starts off small and as it keeps going.
Jose "Tony" Haber 22:11
Yes, that's the idea. And that's the concept behind the marketing and, and right now, my focus for this year, and this year is the Hispanic market in Miami. And that is, by the way that is spreading out. I'm already opening Orlando, Tampa, people are on the radio, one product, even tapping on my product. I got like, retail stores asking for the product. And Jacksonville will surprise you know, people, April's asking for the product, because they have people go to the store and ask for it. So that's helping a lot. You know, so the brand is starting to, you know, it doesn't happen overnight. It takes time. But you know, what I'm saying is getting there. You know, I think the most important thing that my distributors, which I'm, I'm blessed to be part of those distributors. They know I support my brands with tastings, marketing, with TV ads, whatever it takes to make sure they have their support so that when they sell a product to the consumer, which is the retail side, that retail side is confident that I'm not going to just sell them a product to sit in the shelves, collecting dust, I wonder what are the real estate in the store to continue to produce money for that store?
Drew Hendricks 23:15
That's, that's, that's excellent. The niching down putting all your money into or putting a fair portion back into it. It's all great advice. What other advice would you have sort of, to a winery or a craft beverage producer trying to market to the Latin American audience.
Jose "Tony" Haber 23:32
I mean, it didn't resonate, understand which Latin American market they want to go after. And extend their, their, their, their palate profile, what these people love. Their sweeter drinkers, cmec drinkers, you know, I mean, what's the budget, you know, we'll look at about if you're going to separate different areas of Miami or different, you know, valuing consumer meaning that each consumer has certain has certain that certain demographic has certain economic value. So you cannot market a $40 wine to the consumer Hialeah, but who is Cuba now you go to Coral Gables. And you can sell it for the dollar bottle of wine because the average income for a family in Coral Gables $150,000. The average income for a family Hialeah is $75,000. So that family, Haley is not going to buy a $40 bottle wine, they're going to buy a $10 bottle of wine. So if you're more if you're going to share your price market and where you fit in the consumer demographic of value, okay, and he said you know what, you might have a wine that she sold for $40.96 points, you know, it cost me 20 to create it. So I need to make at least 20 in the bottle. This person has an assumption. So I'm going to go after the demographic and the cipco which the average income in the cipco is $150,000 which spending for your for about one is the same as the person has been intending it's only $5 income. So you don't go your $40 bottle wine you don't go sell it to the guy Hylia you know you might sell somebody There's always small pockets. So you might fit in, but it's not going to work. You know, you need to understand that demographics where you fit what your wine is not going to sell in every demographic, you need to find out, where do you want fit Scylla there, grow your market from there and then spend to the markets. Because once you have a base of income coming in to your company, from that demographic that you're being successful, you can allocate some of that money to marketing to go and other areas where you might be more difficult for you to engage with consumers or consumers to acquire your brand.
Drew Hendricks 25:31
That's, that's excellent advice. So I I guess the biggest mistake is thinking of the Latin American audiences, the Hispanic market is homogenous, and just let's go market to the let's let's figure out messaging for the Latin American audience. That that would be the biggest mistake. Number one is figure out the different nuances within each of the cultures and figure out the culture that matches your brand closest, and start there.
Jose "Tony" Haber 25:55
Alright, correct. That's absolutely 100% Correct. And think about it. Guys. Like me, Columbia, I think our Andy, and you try to sell me wrong, and I have a test we do. And I wonder what am I gonna grab? Yeah, I'm gonna go. Because that's what I know. That's my culture. That's what I like, I grew up with our DNA. I didn't grow up drinking wrong. So I'm going to go for the bottom row. Okay, yo, for me, by now by Sam from Colombia, oh, yo, me, work was out, you know, roaster port, or a Colombian dish, and I'm calling me What do you think I'm gonna grab Colombian dish? I don't care about the port. And you see what I'm saying?
Drew Hendricks 26:28
Oh, absolutely. And I can see almost from a direct to consumer standpoint, like on a website where you're selling wines and spirits on line. You could use personalization and geographic targeting to be able to alter the images and the messaging on the site to better resonate. Yeah.
Jose "Tony" Haber 26:45
Oh, absolutely. That's, that's the key. I'm not there yet. You know, I'm right now, I just started my website a few weeks ago, to sell online, right through a retailer, I sell my distributor sells to a retailer that is posting my gave me an asset to have my own portfolio so they can sell my wines. It's not my own website, because obviously it is there's some laws and regulation, you can do that. Yep. So don't hate me, I'm happy as just selling to the distributors who are selling to this retailer, and is creating my own portal so that people can buy my wine. In my website that really is a website that is giving me an asset and tool to be able to market my wines. People around the US, you know, 40 different states. And I think and then I'm offering physically, the Hispanic brands, I'm focusing on more of the Spanish market, you know, or anybody who's interested in learning, you know, get an idea where the culture is and the taste of the wines. The Hispanic people like, in Miami in different parts of the country.
Drew Hendricks 27:36
What would you say their their palate goes towards for the wines and Miami that is
Jose "Tony" Haber 27:40
semi sweet, Missouri. Absolutely. There's one. There's a few ones in Miami, they're doing over 100,000 cases a year and that's the profile, you know, semi sweet. Let me say it's not a Riesling. I would say like a demi SEC more narrow Moscato. You know, I'll give you a secret. Okay, I shouldn't This is the secret. And I shouldn't say this. You gotta have at least a 5% residual on your wines. If you want the Spanish market to drink. There you go. That's it.
Drew Hendricks 28:12
That's the 5% resilience. So
Jose "Tony" Haber 28:16
yes, because they have the food at the end of the day is not going to be overdressed. It's gonna taste like leather or chocolate, who's gonna have a little bit of food and Hispanic love carbohydrates. Okay, we love sweet potatoes. And we're very sweet culture. We're very, we're very carbohydrates. In Latin America. Proteins are very expensive. So people that come from America to the US, Movember, economic development freedom, they're not used to having high protein diets. They used to have very, very high carbohydrate diets, carbohydrates lead to a lot of the development of your product to be sweeter than normal. That's why Spanish people like sweeter drinks, sweeter wines than other cultures in the US except for the for American community who is very in the same tenancy proceeded and that's the reality of the world. Okay? Remember, you don't most 80% of the people that migrate to the US always looking for economic freedom. Okay, the opportunity they never had any country. So when you grow up in this country, proteins are very expensive. Okay, rice, bread or crackers are the things that you get easier to acquire. With a model of income you can be as a poor family in South America and the Caribbean anywhere. So we we as an older person, even as a child becomes more with carbohydrates, sweeter Polit so when you think to drink, you're gonna go more for the sweeter side. We're looking for that sugar high that you get from the carbohydrates.
Drew Hendricks 29:37
And it also matches with the spicier these are cigarettes, man. You know, we got to the source of the pellet, I mean, that matches a lot of the spicy food. I think that'd be a good match for that.
Jose "Tony" Haber 29:54
Absolutely. They look at it I didn't do and they're more of a protein diet only a certain population. Blood drinker didn't even wake them up bags. Or they didn't know for me. So it's Brazilian. So what do they drink? They don't go to your wine. They go more into the heavier ones because they usually having that red protein all the time. This is very inexpensive and Argentina.
Drew Hendricks 30:13
Yes, that makes sense that you would have the drier wines and Argentina and chillin. Yeah, makes complete sense.
Jose "Tony" Haber 30:21
So if you don't understand this, you shouldn't you're never going to market to different Hispanic population. You're not going to be able to sell anything. You might get lucky. But it's only a lot fun. It's not going to be a thing. You're going to be successful it
Drew Hendricks 30:33
interesting. And then beers beers light crisp, clean. For the hot day.
Jose "Tony" Haber 30:38
Yeah. Yeah. Hi, de man. We're always has summer. We live in a summer in the summer.
Drew Hendricks 30:44
Mm hmm. Oh, yeah. Ready for a beer right now. We're actually having a warm day here. I'm on the West Coast. Anyways, goes Yeah, that's awesome. You're making
Jose "Tony" Haber 30:54
loans. I'm hoping hopefully to go one day, you know, expand my brand. My goal is to spend at Branson East Coast and eventually hit the website, the West Coast unless somebody wants to buy me all and I say, Okay, done, see. Yeah, it's true. I'm building something to sell. I'm not building something to work for the rest of my life.
Drew Hendricks 31:11
No. Yeah. That's the point of business for you know, economic freedom. So what So we're kind of coming towards the end of this podcast. It's been super fascinating. I always have to ask who I'm other in the industry. Who do you admire right now? That's, um, you look look up to in the industry.
Jose "Tony" Haber 31:30
Oh my gosh, people that I think an industry that I there's a guy named Rene Renu find out that I forgot his last name. He probably he's actually created a product that he sold for hundreds of millions of dollars, about 20 years ago in Miami. He now owns a big another company. Info company. I'm not gonna get to the details. Soon stuff is very confidential. But trying to get by Yeah, he's one guy that I ran at arms. I give his name, but you might find him. He's a is a is really an amazing guy. He's been like sort of a mentor for me. Was I say, that's one guy. There's a few people to have. One back in the days. I think there's a guy named Ashley Victor. I get to Victor's Victor's also a veteran. He's also a veteran. He's actually the guy that's producing the ones for me. This guy I mean dirty these for me, because Vectra I can't pronounce his last name on Saski. See me distillery. He's an amazing human being his guys. He is such a hard working, dedicated professional, or that what he wants to do. He wants to always make the best. He's not satisfied with making an okay. RTD he wants to always, and that's what I love about the guy. I love doing business with them. Because when we do this together, he's not a mediocre set, especially not good. And part of this call is limited that, you know, he's always how do we make this better? How are we going to get us to be so good that the consumer will love it and come back for and that's something that I admire and people and that's the thing that makes it it's gonna make our business successful. Because someone I can, you know, someone who is dedicated to make sure he provides his best part, the best parts of the business so the business can be successful. You know, and that's something another guy Steve, I see Brian. I was my first guy who produced for me, Steve has been around for hundreds of years. Somebody started in 1902 on producing in Philadelphia mixers and cocktails and and flavors. You know the guys and and one of the best a genius creating product doesn't understand marketing yet. Honestly, I wish them all the time where Steve is not about this product is more about marketing nowadays, then the best part in the bottle. That's what you need. And it's still like, Nope, I make the best product people should buy. My product is the best thing. But no, it doesn't work like that anymore. Can't come? Yeah, exactly. money buys consumers. Simple. It is marketing by consumer advertising by consumer. If people don't know your product, how can they buy something they don't know? Yeah, that's what marketing comes in. In. That's what people don't understand. People use because you have a great product, it doesn't mean it's going to sell by itself. You have to find the avenues to identify how are you going to get that product into the consumers hands so the consumer can taste it and then make the purchase. So your company can become successful, you can make some money, and anybody down the line make some money, the guy that made the product, the cardboard company, the label company, the Aluminum Company, the trucking, there's so many people in this business, you know, when you're running successful, you not only be successful, there's a chain of people behind you need to understand they're gonna be successful in the business, including the retailer because you have a good product that sells in the retail that retail is gonna make money. Yeah, in the retails, you pay the manager, the managers gonna pay their employees, they're both gonna pay the rent, the location that rent pays the insurance, location, your brand. So you hope in 10 Different companies with a single brand. That's something a lot of people don't understand. And this is not your brand when you're doing. You know, think about it from the perspective where your retailer retailer has a manager and owner and investor who's gonna make money for you part of your store. Okay, that investor has to learn how to be an insurance company how to be a truck delivery, how to play cleaning company The electric bill how you know, there's so many people in the chain that will benefit from the brand. And that retail site and I look at the distributor, the same thing, the sales rep, the manager, the district managers, the the marketing manager, the company, the purchasing guy, the delivery guy, the guy in the warehouse, they'll benefit from your brand. Now, you bet your factory. So one brand gives life to hundreds of people. Yeah, one brand can be food 200 people's home, and a nice life 200 people home. So when local companies and local supermarket like fresh market who's not helping us launch our product to start supporting local brands, they're not only supporting my brand, they're supporting 100 people's brand. Because there's 100 people involved in the process of getting that product from my warehouse, to the warehouse to the consumers hands in everybody in that chain is participate in the profit margin or that brands sold to the consumer who's getting buying to enjoy himself in that day. So that first market is helping 100 people, yeah, to become part of that brand. And that's what's important for companies like fresh market are wanting to support local companies, because they're putting putting 200 People that eventually those 100 people are going to go to the store. So my product.
Drew Hendricks 36:11
Yeah, that's the ending that
Jose "Tony" Haber 36:13
it's important for the big retailers, you know, to support the local market.
Drew Hendricks 36:19
Oh, for sure that that cycle is so important to cue people really realize the whole what one small brand represents, it's not just one person, it's a whole, its whole tribe of individuals that you're supporting you
Jose "Tony" Haber 36:31
Bedros when the surest guide, it's those insurance to the building, that a company that returns to sell product to make sure he can pay the insurance. Mm hmm. And then he has an office with a secretary, and electric and I know insurance so there's like, a whole ramification of people involved. And then one part of that goes into a retail that will benefit from its success with brand that support luckily, that's a
Drew Hendricks 36:53
very, very enlightened view. I love that. So Tony is we're kind of wrapping down where can people feel find out more about you Qvivo? Your augmented
Jose "Tony" Haber 37:04
Qvivo or my LinkedIn account Tony Haber, my web no other websites 305drinks.com cipco Miami, like 305 Miami is 305 Right? Everything in Miami is aceto 305. Marlon 305 drinks you know, you'll find things you know you want to drink Miami stuff three or five drinks there you go Eriko Miami 305 You drink coffee you find me 305drinks.com My products work on my product and my my brand to give you a brand website. I mean, LinkedIn, I mean, Instagram 305 ready to drink your five drinks crazy for you in Spanish, you name it, you know I'm up there up just my name. Some little pop up.
Drew Hendricks 37:40
Go check it out. So thank you so much, Tony.
Jose "Tony" Haber 37:45
Drew, thank you for the opportunity. Thank you for the people that follow you appreciate the opportunity to share a little bit my story with you guys. And you know, hopefully, you know, we could do some stuff in the future and you know, some people get to learn more about you know, what we're doing in Miami and you know, ideas that we've got coming into place into the market very soon. By the way note we will be launching the first Pontiac RTD in the US in the next 9045 days.
Drew Hendricks 38:09
Oh geez. Keep a lookout for it.
Jose "Tony" Haber 38:11
Yeah, cognac and coke. The first quarter Coca Cola brand
Drew Hendricks 38:16
what is it? What is that called? I'm not sure I've ever had that?
Jose "Tony" Haber 38:19
No, sir. No, the the chronic Sermo is chronic and COVID. It's like St. Jacques and Coca Cola can go oh, you know, so it's like rum and coke is cognac. You know, you know make it simple and it make a simple metric great Mocha, more complicated cocktails into the RTDS but I want to make it simple see the reaction because it's never been done before. You'll be able to put up an RTD with coordinates inside is kind of like Okay, how's consumer gonna react to cornea already mixed with a cooking site in only 6% instead of 20 30% You know,
Drew Hendricks 38:49
will make me thirsty
Jose "Tony" Haber 38:53
duvet cover time you got other stuff you want to do? Thank you thank Bianca for the opportunity to be part of you guys and I want to really feel blessed to be part of your being able to be with the cast that was they've been they use that with you know your previous guests is amazing is that people who are there the who would who would they want this the Holy Spirit this and so being able to come after those guys. It's like to me an honor and it's like, an incredible feeling of being able to talk to you.
Drew Hendricks 39:21
You're absolutely Legend Behind the Craft.
Jose "Tony" Haber 39:24
Thank you. Appreciate that. I'm trying to get there. I'm on my word. Oh, wait, is there
Drew Hendricks 39:31
so have a good rest of the day Tony.
Outro 39:42
Thanks for listening to the Legends Behind the Craft podcast. We'll see you again next time and be sure to click Subscribe to get future episodes.