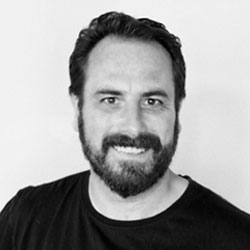 Drew Thomas Hendricks is the President of Barrels Ahead, a wine and craft marketing agency that accelerates company growth through content development, SEO, and paid search. Drew is also the President of Nimbletoad, Inc., a company that helps wineries expand their digital footprint to increase membership and sales. He is the Founder of VineCat, which, before closing its doors in 2010, allowed users to inventory and track their wine through a cloud-based cellar management application. At Barrels Ahead, Drew helps companies define their unique stories to attract more customers and stand out from the crowd.
Here's a glimpse of what you'll learn:
Drew Thomas Hendricks discusses the innovative technique of creating wine varieties through unique yeast production
The importance of adding a touch of humanity to your website
Drew talks about increasing your brand's visibility through one-of-a-kind marketing techniques
How to captivate consumers by connecting technology and vibrant bottles
Drew shares how out-of-the-box thinking across digital platforms and products can scale your brand
Why the appearance, design accents, and structure of a wine bottle top matter
Drew explains looking beyond the superficial to discover a great wine and scaling with automation
In this episode with Drew Thomas Hendricks
At first glance, scaling your brand in the wine and spirits industry can be a daunting task. Where can you find industry expert advice to solve your greatest challenges with so many different facets?
This week, the topic shifts to a broader audience as Drew Thomas Hendricks shares the challenges and successes of being in the alcohol beverage industry. From yeast to cork and marketing strategies to innovative technology, there's something for everyone. Deep-dive into this ensemble episode of the wine and spirits industry aspects.
In this episode of Legends Behind the Craft, Rise 25 Co-founder Dr. Jeremy Weisz sits down with host Drew Thomas Hendricks to talk about some of Drew's favorite past episodes and eventful conversations. Drew shares industry insights on yeast production, marketing techniques to connect with consumers across digital platforms, seeing past the exterior to discover a delicious wine, and why you should invest in business automation.
Resources Mentioned in this episode
Sponsor for this episode…
This episode is brought to you by Barrels Ahead.
Barrels Ahead is a wine and craft marketing agency that propels organic growth by using a powerful combination of content development, Search Engine Optimization, and paid search.
At Barrels Ahead, we know that your business is unique. That's why we work with you to create a one-of-a-kind marketing strategy that highlights your authenticity, tells your story, and makes your business stand out from your competitors.
Our team at Barrels Ahead helps you leverage your knowledge so you can enjoy the results and revenue your business deserves.
So, what are you waiting for? Unlock your results today!
To learn more, visit barrelsahead.com or email us at hello@barrelsahead.com to schedule a strategy call.
Episode Transcript
Intro 0:03
Welcome to the Legends Behind the Craft podcast where we feature top leaders in the wine and craft beverage industry with your host Drew Hendricks. Now let's get started with the show.
Drew Hendricks 0:19
Drew Thomas Hendricks here I'm the host of the Legends Behind the Craft podcast where I talk with leaders in the wine and craft beverage industry. The goal of this show it's to uncover the hidden stories that lie behind the wine and craft beverages we enjoy every day. Now, today's show, it's a bit different. We're going to be doing a retrospective of some of the best episodes, my favorite episodes that we have. And I have Dr. Jeremy Weisz of Rise25. He's done 1000s of interviews with top CEOs, executives, and today's going to be interviewing me.
Jeremy Weisz 0:49
Drew, I'm really excited about this. Because anytime I get your expertise in the wine and craft space, it is a good day. And, you know, if you're watching the video, you can see we're actually going to be going through some of the past episodes. So you can watch the video or listen to wherever you would like. But before we get into it, this episode is brought to you by Barrels Ahead. At Barrels Ahead, what they do is they work to implement a one of a kind marketing strategy. One that highlights your authenticity tells your story connects you with your ideal customers who doesn't want that Drew. And in short, you help wineries and craft beverage producers unlock their storytelling unleash the revenue. And, you know, I'm gonna brag on you a little bit Drew cuz I know you but you've been doing this since the 90s. Okay, so there's not many people. This is like the inception of the internet and you produce sites back in those days from membership sites to other sites. So check them out, and you can go to barrelsahead.com to learn more. And you know, what I want to do is we're looking at barrelsahead.com. And you can go to the podcast page to check out any of the episodes you've had some amazing people on. And I wanted to start with this one. Okay, A Case of Innovative Disruption in the Wine Industry with Daniel Daou of Daou Vineyards. He's a winemaker proprietor. And there's a couple things that stuck out with a Daniel, I'm gonna have you talk about, you know, he crafted California's first growth, Cabernet and his in Central Coast ambassador. And there's a couple things you examine climate and temperature, right? This is stuff, Drew, I guess, winemakers geek out on because this is what actually needle right
Drew Hendricks 2:25
it's fascinating. And what he's what he's done. He's that he actually pulled the hat trick. He had the accident with an IPO for a healthcare software system, and then went into the wine industry. And he went in there not only just to make wine, but he solved one of the biggest problems that wineries is faced with global warming, the fruits coming in riper, with more sugar. And it's harder to ferment that, that wine dry. Because back in the day, we all use all wine, all wines were based on the same kind of yeast strain, which tended to max out at about 14% Alcohol. So you would very rarely get a wine higher than 14% alcohol with a current yeast. But at that time, and what happened right around you know, 9899, a new yeast strain was discovered that could permit alcohol much higher, you know, 17 18%. But the problem is, unlike that original yeast strain that was very floral and actually added something to the wine. This new kind of super yeast that could remember the wines dry was a customer like harbor. So Daniel and his team over in Italy, they started analyzing all the native use in their vineyard. And he get it one in a million shot in the native yeast he found a yeast strain in his vineyards in Paso that have the same floral complexity of that original yeast yet could take the wines and ferment them dry at a higher level like the 15 16% which is necessary when today's warmer growing conditions.
Jeremy Weisz 4:02
I don't know if you invented that term Drew just now but super yeast is pretty cool term. Yeah, so it's he should he should put that on inside of a bottle. Super yeast, right? Um, the next one so people check out that episode. The next one is B2B Solutions for Wine Brands' Equipment Needs at Brad and Lisa Warner at Rutherford Equipment Rental. You know, they've been in the business for for a long time and worked with a lot of different of the top wineries and companies and facilities and you know, some things that stuck out is kind of how to better communicate with your customers new business scale, educational void around seller procedures purification process of wine tanks.
Drew Hendricks 4:43
Mm hmm. Yeah, Brad, Brad and Lisa. They're, they're great people. They run a an equipment rental business for the wine industry. And they previously they kind of been known as the cult supplier because there's really no way to get ahold of them other than their email address. And they they actually Some of our clients hear about Barrels Ahead. And they came to us kind of looking for a website redesign. And what we learned was so much more about their company, and how there's that their company is built on a human touch or human interaction, in consultation. And if you get more than just the actual tank, you get this whole experience, you get all this advice this 30 years, their motto is, we don't sell anything that we wouldn't use ourselves, we've been in your boots, and the idea of this episode, and the idea of just working with Brad and Lisa is that a lot of these b2b sites are a little generic. And they're a little, they lack that human spirit. Because you think of a business dealing with a business. And what we kind of explored together and building the site is that the, their site needs to have that human touch, and that most businesses need to have that human touch. Because at the end of the day, it's a person interacting with a person, even if you are in that b2b category.
Jeremy Weisz 6:00
Yeah, 100%, I feel like I go to lots of sites, and it's just corporate looking, it doesn't differentiate it. And I just went to one recently, I'm like, There's no faces, there's no people like, on it, it could look that you could replace that site with a different company name, and I wouldn't know anything different. So I love that you kind of take people who are the best kept secret and actually help them tell their story on a page, so people anywhere can read it. 24/7, right?
Drew Hendricks 6:28
Absolutely. And so many businesses, they just hide behind jargon, or they hide behind the common industry phrases. And what you have, what happens is an anonymous site. So the one thing that really came out of that episode is a real importance to just bring humanity to your site.
Jeremy Weisz 6:44
And sometimes you you need other people to do that, because you're too close to it. And so, you know, you've done this for for lots of different industries, specifically in the wine industry, too. So I'm going to go to the next one, which is The Barefoot Wine Story. Okay, how hardship hustle are built. So jumping it out with Michael Houlihan, co founder, the world's largest, most recognizable wine brand Barefoot Wines.
Drew Hendricks 7:09
Now, Michael, what a great interview. So everyone knows he founded Barefoot Wines, he came up with that great book, outline the whole story. The one part about that episode that really stuck out to me is what he's doing with his business, audio theatre. And that's talking about bringing that humanity into the conversation, making it personable. And what they did is rather than just read the audio book, they hired actors to go out and act certain parts which brought everything to life. It really just really magnified the story. So if you haven't checked out the audio book, that's the one you need to check out. The Barefoot Spirit: How Hardship, Hustle, and Heart Built America's #1 Wine Brand. It's the one audio book that really, it's gonna open your mind to what's possible.
Jeremy Weisz 7:55
This was a great interview also. Oh, yeah, we
Drew Hendricks 7:57
jointly did that interview. Yeah, we did.
Jeremy Weisz 8:01
That was a great one. Simplifying The Wholesale Distribution Model With Cheryl Murphy Durzy of LibDib and co founder she has over 20 years of experience in the alcohol industry, in general. And some of the things that stuck out is just developing relationships. And you know, for the alcohol distribution, customizing platform, which allows for flexibility, and just talks about the importance of the whole distribution model.
Drew Hendricks 8:27
Yeah, Cheryl at LibDib, they're kind of reinventing the three tier system and how on alcohol brands can actually do business within the three tier system and not have to depend on the big players. Now, she's partnered up with the big players. But what allows us to get your brand is is even a small brand to get representation or to allow your bonds to be sold into other states. And one of the big tips there is that you got to be active, you can't just put it onto a list and expect a store to carry it and promote it. You've got to be out there and is a small brand, just like everything you got to do the work.
Jeremy Weisz 9:03
You know, Michael Houlihan talks a lot about that as well, you know, you can't like build it and they will come you have to constantly hustle, Designing Your Beverage Brand with Laurie award winning designer, world traveler founder, you know, and, you know, she kind of shows it, as far as this episode goes, and you talk about future plans throughout China. He talked about creating connections, you know, through again, through websites, and authentic ways and some of the favorite tools and resources and software.
Drew Hendricks 9:36
Now, Laurie and her team over Outshinery are doing is phenomenal. They take bottle shots, so it's the pictures of the wine on on a website. And they overlay it with 3d modeling so that you don't have to ship the bottles. You don't have to get the labels dinged, but that's kind of just the start of it. What they also have is pretty much a may not be the right term, but a photography plan in a box or Are the marketing shots in a box where they can they've got recipe cards for the can include in your shipments that you can overlay your wines on. That really looks like you spent a million bucks on your, on your branding and your photography.
Jeremy Weisz 10:15
You know, Drew, it seems like there was some podcast mentioned I don't know of any on the wine space that you listen to or have heard are good, but it looks like The Wine Tech Insiders podcast.
Drew Hendricks 10:27
Yeah, Laurie or Laurie's got a group of them that they skipped the other two people's names, but they, they do a routine podcast where they kind of just discuss current topics of interest in the wine industry. So some of the bigger trends. Nice.
Jeremy Weisz 10:43
And if you think of any other podcasts, you'll should check out in The Wine Space.
Drew Hendricks 10:47
Yeah, the other the other one is Interpreting Wine with Lawrence Francis. Now Lawrence is based out of London. And what he does is he really he's uses his podcast, he's done about 400 episodes. And he actually uses the podcast as a tool for wineries can promote their story and enhance their their visibility with people. And he did a great thing with the the Collect they VAs up in Washington where he did these in depth interviews of all the of the winemakers and the ABA reps and promoted that internationally on their podcast. And he's looking good in some other regions as well. He's fighting a very great platform. What's the AVA stand for for people that don't have American Viticultural association? Awesome.
Jeremy Weisz 11:35
Next, we talk The Art of Screen Printing and Etching Wine Labels with Michael Bergin and President CEO, and again, founded his company 1989 and expanded 82,000 square foot studio, his team produces over 100,000 bottles a day with this and you talk to everything screenprinting in wine bottles.
Drew Hendricks 11:58
Yeah, Michael Michael and his team over there, they're really pushing the envelope on what can be done, or what can even be thought of on actually printing onto a glass bottle. So they also do the etching and the etching has to be hand painted. But with the new technologies with some of the new inks that are coming out of Italy, you can just do some amazing things such as like, glow in the dark inks.
Jeremy Weisz 12:21
Some of the innovations that are going on with the printing process. Mm, nice. The next one, Drew, we have Making the World Smaller One Sip at a Time with Jack Duan of Gliding Eagle, again, kind of specializing in global trade and data technology as well and kind of pioneer direct to consumer wine sales by bringing into kind of an international landscape. Right. And so, with Jack, you talked about a few things with the business and again, the impact of the pandemic, some, you know, places that they're heading in the future, and just wine direct to consumer in general.
Drew Hendricks 13:02
Yeah, Jack and his team over at Gliding Eagle, they, um, currently represent about 200 wineries, and they help those wineries sell directly to the consumer across across the world. 30 countries, I think most over in Asia right now. And one of the big things that they're doing is they're helping the tracking and the provenance of the wine, which is super important with the specially some of those upper end super premium wines. Fraud, and counterfeits are a huge issue. Really. Yeah. So with it with the tracking the provenance, then allowing those wineries to kind of ship internationally, it helps make the world a smaller place. And they people across the world get the same appreciation for the wines. And they they have access to them.
Jeremy Weisz 13:48
What's the example Drew of that with with fraud? How does that that play out like someone just randomly tries to totally knock off the bottle on the label and put, yeah, there
Drew Hendricks 13:59
are a few documentaries about that. Well, either people will find a bottle of wine at a restaurant with the label, and they'll refill it, record it and try to resell it. And if you're in another country, you might not know what the original version of that wine is. Or they'll just completely counterfeit the label, bottle it and sell it. And it could be $2 wine instead. They're selling it for a $1,500 Chateau Latour, huh? Wow.
Jeremy Weisz 14:28
Who would have thought the next one is Wines With Innovation and Craftsmanship With Joseph Wagner of Copper Cane Wines & Provisions And again, ing. You know, this
Drew Hendricks 14:39
got the wrong Yeah. Hey, something happened as Laurel.
Jeremy Weisz 14:43
But let's talk about Joseph Wagner. A little bit of Copper Cane Wines and Provisions.
Drew Hendricks 14:49
Yeah, Joe, Joe. He's always found a Copper Cane after exiting one of the largest non asset sales in the wine history where he sold Meiomi, which was kind of running in different contrast to where he wanted to go Meiomi had turned into this huge 500,000 case production where he only wanted to do luxury, luxury small craft boutique wines. And he does everything out of a central location so we can continue. So we can create a unified type of product. But he's producing wines up and down the West Coast now, including going into Oregon.
Jeremy Weisz 15:29
The next one Drew is Discovering Wine Across the Digital Industry with Paul Mabray of Pix co Pix, again, a digital platform, harnessing the power of digital tools. And, you know, you talk a lot about just different tools, technology software's in this one, he also sounds like he sat on the board of directors for several companies as well. And you talk kind of about his journey, integrating digital and wine platforms.
Drew Hendricks 15:58
Mm hmm. Paul, Paul's a true legends in tech. Everyone knows Paul. And Paul's latest venture picks dot wine is actually fully came out of was fully released to the general public a few weeks ago, and is now become, I believe, the second largest wine platform. And he really is about the third iteration of what he's been shooting for. And what he's trying to create is like the search engine for wine, the Google of wine, and how important that is to really allow wineries to have a platform. And then not just wineries but um, distributors as well, to get all their wines on one platform. And then you can actually bid just like Google for ad slots, so your wine can go up and down. So it's not just based on price, or just based on location, you can take your search intent and say I want to find this wine, but I want the closest next closest to me, because I'm headed out to dinner and I gotta go pick one up, or I'm going to buy a lot of it, I want to find the lowest price version of this wine. So there's many different reasons why people are going to search for the same bottle of wine. And there's many stores that will be offering the best choice depending on your search intent. And that's what Pix is doing.
Jeremy Weisz 17:12
That's great. People love their wine Drew I know you do. Investing and Scaling Your Early-Stage Beverage Brand with Carlton Fowler and James Pelligrini managing partners at Goat Rodeo Capital Management. And this was a very interesting one as well, because you talk about kind of the key differences between wine and spirit consumers. Also kind of e-commerce, how it's changing the way consumers purchase alcohol and much more.
Drew Hendricks 17:37
Yeah, James and Carlton they, what a great idea of venture capitalists specifically for the beverage space. And one of the things that they've pointed out because there's so many people trying to set up a new category, such as canned wine or craft alcohol or craft beverages, and they get pitched a lot. And the one thing that the one advice that they have that stuck with me is you really you really need to be doing something different. And then the one example that they had was one of their investors, one of their investors, or one of the companies they invested in was Lawrence Cisneros and his company DRNXMYTH. Now DRNXMYTH was also on our podcast Lawrence, it was another great episode. What sets Lawrence Lawrence this company DRNXMYTH apart from all the other craft prepackaged craft cocktails, is that the juice is separate from the alcohol and it's cold pressed juice that has to be refrigerated. And then you twist the bottle when when you're ready to drink it and mix it and mix the juice in with the alcohol so you get that true craft taste and that's an idea of how you got to think one step beyond and hats off to Lawrence for solving all those consumer packaged good problems about one shipping cold pressed juice so it can't sit on the shelves in two how do you separate the juice from the alcohol and make it easy for the consumer to mix? In? It's fresh? Yeah,
Jeremy Weisz 19:12
check that episode
Drew Hendricks 19:13
out. It's my new addiction I've been drinking too much that's
Jeremy Weisz 19:18
Why the Top of Your Bottle Matters with Heather Polick of ACIC Cork and Closures Again a lot of cool things about this one because she touches a lot of different companies because she's a national sales consultants a lot of knowledge here and benefits and kind of her role in the wine and spirits industry how she had to quickly adapt. She talks about geeks out on the benefits of different closures as well. Cork or screw top.
Drew Hendricks 19:48
Talk about this one. Yeah, I mean so much thought he actually the general consumer doesn't understand how much thought goes into a closure. Should you have a screw top should you have a core Should it be a compressed cork? Should it be a soon to be synthetic cork? How it really a lot of it has to go down to is how, how long do you want the wine to age? What's the use case for that wine, and then picking out kind of closure that is aligned with your brand. So there's a whole lot of and initiatives going on about eco friendly. And how cork is actually one of the more eco friendly parts of the whole wine bottle construction.
Jeremy Weisz 20:31
Drew, I have a question about this. Where is it a gray area. So like, there's probably people out there yourself? Who go Yeah, it's obvious, this wine should have a cork, this one should have a screw top is there a gray area where you like? Well, sometimes they choose cork, sometimes screw top for a particular whether it's a type of wine, or brand.
Drew Hendricks 20:54
You know, there are areas it's all one big gray area, somebody asked to do a presentation. So if you're a super luxury brand people are used to in a service, particularly in a restaurant, there's the whole presentation of the wine at the table, and the sommelier pulling the cork out of the bottle. Hearing that sound that pop when the corks pulled is part of the whole experience. Screw cap, you're not going to get that you're not going to be hand yummy handed the screw cap at your dinner table you're going to resent so if your wines destined to restaurant use and destined to kind of that higher end still may experience a cork is going to be your best choice. You know that aging aside. I mean aging aside, you want to you want to kind of factor in that kind of sensory experience of it. On the other hand, if your wines meant to be consumed over pizza on a weeknight, probably a screwcaps gonna get you where you want to be quicker.
Jeremy Weisz 21:52
Yeah, unless you can invent a cap. When you screw it off, it makes that popping cork sound. So that's your next innovation. The next one is The Secret to Making Stand-Out Labels with Stephan Martinez and Rob Griswold of Trysk Print Solutions again, another one that's been a specializes in labels for wine and gourmet foods and some of the the eye for art that you talked about in this one, a couple of the new innovations in label maker making, how they create the art designing the label. What about this one?
Drew Hendricks 22:28
Yeah, um, Stephan and Rob, they're, they're really on the forefront for labels. So they've got they've got these new high density labels, I forget the actual name of the label, but there's a very tactile feel on the label with some rays text that really adds to that whole sensory experience as well. I mean, a shiny glossy label and we get you so far, it's really nice to actually have a label that becomes kind of a essentially feel on the bottle. And they're doing a lot of work with that.
Jeremy Weisz 23:01
The next one is Crafting Unique and Sustainable Bottles With Erica Harrop of Global Package And again, she's been in the winemaking industry for for decades, even worked with leading glass companies back in the 90s. And you know, you talked about so many things even from the source of the glass to environmentally friendly.
Drew Hendricks 23:25
Yeah, Erica, she's, um, we had a good long talk and this was right in the middle of the supply chain time. We didn't really talk about that. But glass supplies have been very constricted over the past year. And one of the other parts about the glasses that environmentally friendly glass and packaging. Few people kind of understand how heavy a glass bottle is. It sometimes you go into those blinds and see this big bottle with super heavy but just imagine the amount of effort it takes to ship that wine and ship that glass when you're just paying for that that bottle that's hanging up. So she's been looking at some lighter weight on bottles and glass or glass for bottles. That has the same kind of stature on the shelf, but it weighs marginally less, which in turn just go straight to the wineries bottom line when it comes time to ship it really smart.
Jeremy Weisz 24:18
Because this heavy is a heavy you know shipping this thing It's really heavy. So even though David
Drew Hendricks 24:24
Jancis Robinson in her twitter feed always is calling out the heaviest wine labels. Like I'm not shaming well maybe shaming I'm just like why do you need a 700 Yeah, wedding new bottle that heavy.
Jeremy Weisz 24:37
Exactly. The Creating Authentic Connections Through Social Media With Shana.
Drew Hendricks 24:44
Yeah, Shana, she's a she's a social media rockstar. I mean, she's got a few classes that the whiners can take on really how to level up their Instagram and some of their actual email marketing. And she's a new author. She's got her book, Randall The Blue Spider Goes Surfing, that she wrote during the pandemic, I
Jeremy Weisz 25:02
believe that you love that. You're a big surfer?
Drew Hendricks 25:05
Yep. And see? Yeah, so we kind of chatted a little bit about social media and how wineries are can better utilize it.
Jeremy Weisz 25:14
Was there anything that's stuck out that you've seen with, you know, Instagram, Facebook, any other channels Pinterest, of mistakes people making with you know, they're, they're doing their brands online, you need to,
Drew Hendricks 25:29
you need to think about what your brand position is, and what you stand for. And make sure that your social media kind of exemplifies that brilliant image. And ask yourself, ask yourself, Who you're who your customer audiences, and not just make it about the picture of the bottle or the picture of the vineyard, it needs to tell a story beyond just that.
Jeremy Weisz 25:51
Drew, the next one is, you know, you're talking about sensory awareness with the cork popping. And this is exactly relating to this one, which is Using Sensory Awareness to Enhance the Wine Tasting Experience with Dr. Hoby Wedler who is blind. So this is even more important for for Hoby. And what he does at sense point. So talk about Dr. Wedler.
Drew Hendricks 26:16
Yeah, he's a great guy, he actually just came out with a new line of spices. So looking for the ultimate roast chicken, check out Hoby's Hoby's. Lemon, Rosemary chicken is fantastic. But anyways, back on this episode, Hoby brings up the point that, you know, the visual part of the wine tasting, is actually opens you up to the most amount of prejudice. Because what you see, first of all, you see the label on the bottle. So you already formed an opinion in your mind, of what that one ought to taste like. And then you see the color in the glass. So you kind of have a good idea of what it's gonna taste like. But by that time when the the juice actually tastes touches your mouth, you pretty much have shaped your palate, to what it's going to be like. Whereas if you're liberated from the visual, you're forced to kind of smell, you're forced to kind of hear the cork pop, you're forced to kind of feel the wine on your palate, and then actually just take the wine without any of that visual is super important. And what Hoby does is he helps wineries kind of embrace all the other senses, in addition to just the visual.
Jeremy Weisz 27:24
Drew last but not least, all right, Drew Thomas Hendricks. All right. And Investing in Automation. And just some of the things that you recommend, because you've done a talk about some of the things you actually do for these companies. And we can we can dig into a little bit.
Drew Hendricks 27:43
Yeah, Investing in Automation. So automation itself can be kind of a big term, I mean, big term, ambiguous term, a term full of jargon jargon. But really what we do is help people make sense of the tools that they have, so that they run in harmony, in the is the tool start running in harmony, that can be considered automation. The one thing you don't want to have is a set it and forget it mentality for marketing, you want to have something that again, from the start of this episode today the human touch, but you want those tools when someone visits your site to have the the information recorded so that you can then bring that over to a retargeting campaign on the on Google, or social. Or you can actually log the fact that the person or the buying habits, for example. So if they've gone and they've purchased a certain amount of wine of a certain time of the year, a perfect automation sequences to flag that to the call center or the sales staff so that they can then talk to that person and not not send them an automated email that actually an authentic phone call. Okay. So you bought two cases of wine last month? How was it serve anything good with it, nice, the more something like that. It does. Same thing goes over, especially on the business to business side, where you're targeting a large winery, say one of the top top 50 Wine brands where they may have it within their sailing sales in buying cycle, there may be 20 people that have kind of a, a say in what new capital expenditures taking place, say you're selling a half million dollar piece of equipment, it may take three to five years for that winery or that to be able to buy that piece of equipment. So it's a very long, nurturing sales cycle. And you need to have systems in place that make sure that those your company stays Top of Mind with them is that wineries making their decisions.
Jeremy Weisz 29:46
True I want to you always are you providing provide a plethora of resources and I'd love for you to talk a little bit about different organizations and associations in the wine industry that would be important for people to check out cuz I know on this one this particular episode that you talked you talked about grassroots coalition feel free to grape so that in any other, you know, associations or organizations people should check out.
Drew Hendricks 30:12
Yeah, that definitely a free for the groups it's just a few weeks ago and it's so important to ensure that everyone across the United States has the same access to wines. And they are controlled by the larger, you know, state players that just want to keep it for themselves. So that that's one of the top ones that I support. The other one is really going into the local, a VAs the viticultural areas and looking at their their websites and looking at their social initiatives. Hmm.
Jeremy Weisz 30:43
Love it. Drew, I want to be the first one to thank you everyone should check out barrelsahead.com And check out barrelsahead.com. And there's a podcast page where you can check out all past episodes and future episodes. Are there any other places online Drew we should point people towards?
Drew Hendricks 31:02
You can follow us on Instagram. You can Barrels Ahead. I've got my website DrewHendricks.com. And that's Drew Thomas Hendricks not the 200 the soulmate, a completely different guy. And that's it.
Jeremy Weisz 31:17
So check that out. Go to barrelsahead.com and learn more and thanks, everyone. Thank you.
Outro 31:30
Thanks for listening to the Legends Behind the Craft podcast. We'll see you again next time and be sure to click Subscribe to get future episodes.