Last Updated on September 23, 2022 by Troika Gellido
Winery branding is more than just wine flavors or fermentation processes. It's about sharing stories and creating experiences with your consumers.
Crafting and selling wine is about delivering a whole experience. For this experience to be felt by wine consumers, wineries need to provide extensive research, and stellar marketing practices apart from a great-tasting product.
Wineries need to ensure that their brand will draw in new wine drinkers alongside wine aficionados. But how do they do that?
Whether you plan to sell cabernet sauvignon from the rolling Tuscan countryside or pinot noir from sunny Napa Valley, wine branding is crucial to a successful business. If you're ready to start designing a marketable wine brand, or just want to see if you're doing it right, you've come to the right place.
UNDERSTAND: Know Your Consumer and their Buying Preferences
Successful winery branding starts in one simple step: knowing your customer. For new wineries, establishing your customer persona is key. However, it can be tricky sometimes if your. Still, with the proper research and knowledge, you'll learn your customer's needs in no time. Fortunately, there are three things you can do to truly understand your consumer's buying preferences.
1. Define your target market
2. Determine how they purchase their wines
3. Learn how consumers find new wines
Define Your Target Market
The most crucial step in getting to know your customer base is identifying what that base is. Budgets, preferences, and demographics all play a part in choosing your market. You'll need to ask yourself several questions as you outline your brand strategy.
For example, what type of budget do your ideal customers have? Are you targeting Charles Shaw lovers, who flock toward inexpensive wine? Or are you setting your sights on those who gravitate toward premium wines like Quintessa or Screaming Eagle?
Another thing to consider is where your target market exists. If your wine brand is tied to a local vineyard, your winery branding will probably be a bit different than a brand that ships worldwide. A vineyard should capitalize on its connection to the locals or a desire to support small businesses.
Determine How Your Consumers Buy Their Wine
Now you've identified your target market, you need to find out how they purchase their wine. Liquor stores and distributors are the most common way to buy wine. Still, the internet has provided a pipeline from wine brands worldwide to reach consumers who want to shop from the comfort of their couch.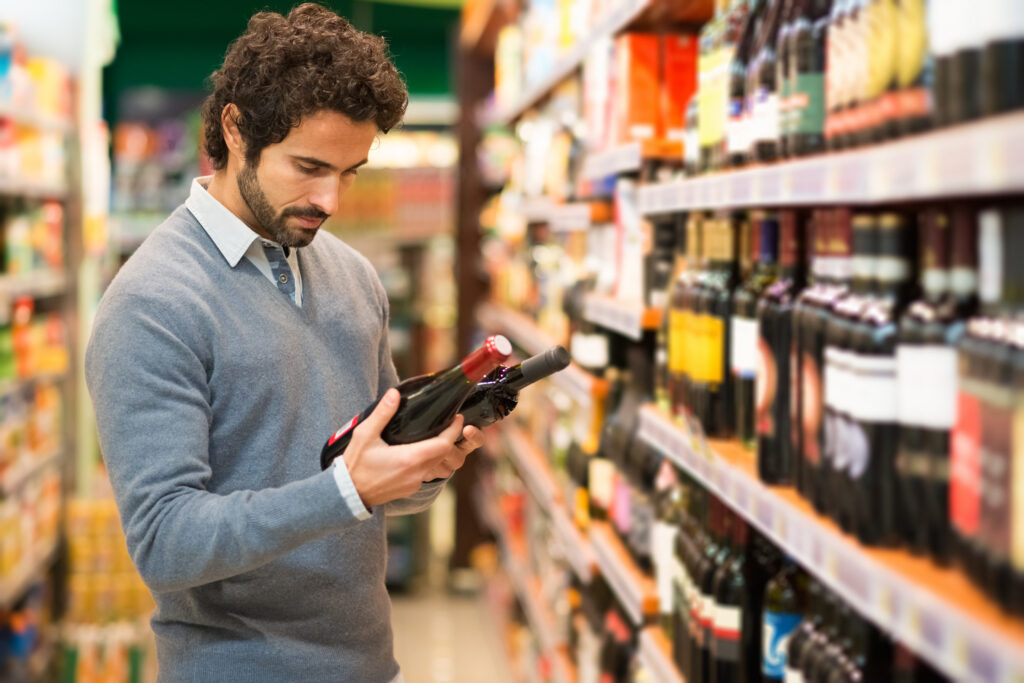 Wine clubs and online shops have added two new ways for consumers to purchase wines without leaving home. Although they were slow to catch on, clubs and online stores have opened up a new world of wine to consumers. However, not everyone wants to purchase their wine online.
So, if you have a target market, you need to find out where they shop. For example, does your market prefer tasting the wine locally before purchasing? Or is your brand intended for on-the-go wine lovers who don't have time to shop around?
Learn How Your Customers Find New Wines
As a winemaker, you need your customers to find your wine. The best-tasting wine in the world can go unappreciated without the right positioning and marketing strategy. That's why knowing how your consumers discover new wines is crucial.
Although many consumers enjoy perusing the aisles of a liquor store, some prefer a more tailored approach. For example, some web services like Pix help quickly pair consumers with wines. In an interview with Pix founder, Paul Mabray, he describes a feature called the "discovery lens" which directs customers to their perfect wine by "slicing and dicing, curating the world's wine in a million different ways" so the service acts as "signposts so they [consumers] can find the wines [they want]". This way, consumers can search by flavor, wine label image, and other detailed factors to find the wine they're looking for.
Another factor to consider is digital marketing. When crafting your brand, you'll undoubtedly need social media presence. Since different demographics frequent different social media platforms, you'll have to find the one that suits your market best. For example, Millennials are more likely to frequent Instagram, Twitter, or YouTube, GenZ are big Tiktok fans, while Baby Boomers stay oncan Facebook.
From an episode of Legends Behind The Craft, Julia Weinberg of Offset Partners talked about the important parts of winery branding when it comes to online wine commerce: "We really take into account the nuances of wine. And that's the nuances from the brand perspective, as well as the nuances from the operations perspective– How do you run your DTC sales? What does your communication with your clients look like? What does your bandwidth as a team look like? And we want to be able to be really sensitive to that, and kind of accommodate as much as possible, or as much as makes sense."
ATTRACT: Tell Your Story
Sharing your story as a winemaker with your consumers is an excellent way to craft your brand. In addition, story-telling is one of the most effective ways to build consumer awareness and develop a connection with customers. Here are a few tips to consider when developing your brand's story.
Create Your Brand Personality and Collaborate With Other Brands
Creating your brand's personality is crucial to getting your name out there. From packaging to social media interactions, you want customers to know who you are and what to expect from your brand. Your brand personality should be tailored to your market, so you'll have to do in-depth research.
For example, if you're targeting a younger crowd, you might want to use vivid graphics and quirky one-liners. On the other hand, retirees might be more interested in a brand with subdued imagery that resembles brands that have been around for decades.
Collaborating with established brands is a surefire way to get your wine in front of the right audience. When you opt to join forces with another brand, you're forming a mutually beneficial relationship that increases both of your audiences. Brand collaborations are a cost-effective solution to expanding your brand's reach.
Other benefits of brand collaboration include
User-generated content via shares, likes, and comments
Cross promos that help reach users you wouldn't otherwise find
Increased online presence and community
Brand collaborations include giveaways, social media takeovers, reviews, and product promotions. For example, you could choose to hire an artist with a large online following to design your new label. Then, they can share the project with their social media audience to boost their work and yours.
Determine How You Stand Out
Every company has something that makes it stand out from the rest. Some companies might use a gimmick to attract consumers, while others capitalize on a unique experience or technology. As a wine business, you'll need to identify what makes you stand out and why it should matter to consumers.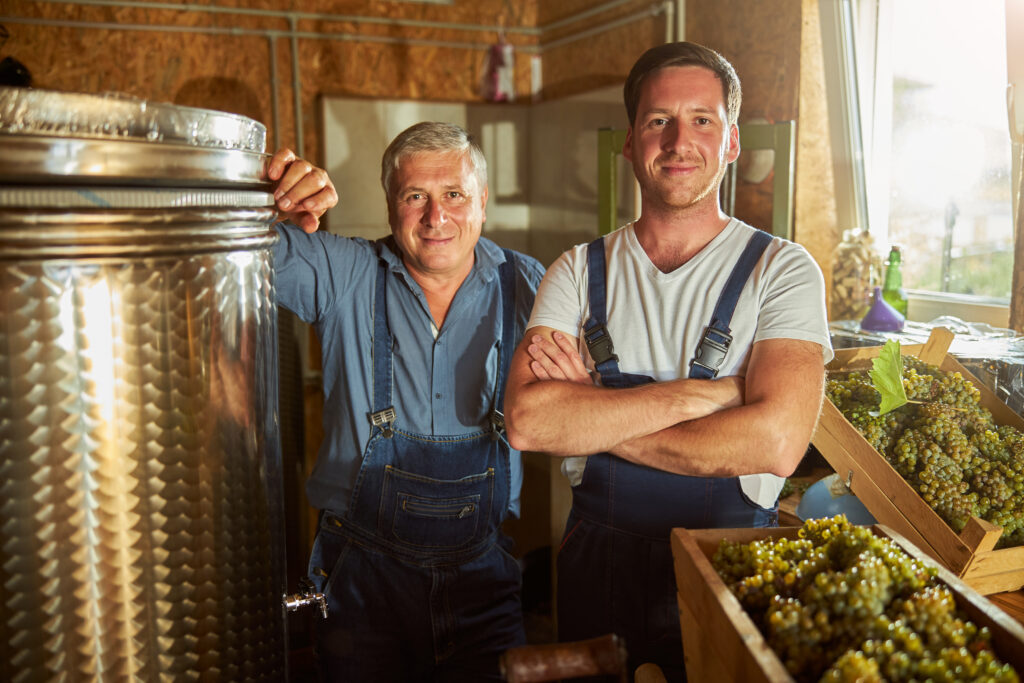 Sometimes it's hard to be introspective enough to find that unique aspect that makes you different. That's where your story comes in. For example, did your first wine-making venture evolve from a family recipe? If so, your story can be rich with family background and personal anecdotes.
Whatever makes you unique will be what draws consumers in. Once you identify who you are as a wine brand, you'll be able to build your story in a way that shows everyone how special you are.
Read Your Competition's Stories
Although every business has a unique origin story, sometimes, it can be hard to verbalize it. Specifically, you might have trouble taking the story from your head and putting it on paper. Fortunately, you have plenty of options for inspiration.
An excellent place to look for ideas is at your competition. Your stories might be polar opposites, but reading theirs might give you a good idea of how to write yours. For example, some tell stories using lyrical language, while others might outline theirs with a timeline or illustrations.
Also, look at your competition and see how they're reaching their consumers. Pay particular attention to similar businesses that have thrived since inception. You might be surprised at how many ideas you can come up with.
Share Your Story Everywhere
For example, podcasts are quickly becoming a "more important medium" for brands to share their stories. You can also share your story on your website with customers who organically find their way to your brand.
The fastest way to get your story everywhere is by repurposing as much of your content as possible.
1. Create a brief video that provides a snippet of your brand's story you can share on all video platforms.
2. Share the video with a detailed story on text-based platforms, like Facebook or Twitter.
3. Take the social media content and collaborate with a podcaster who can help you further expand your story.
In each instance, tailor all content to the site you're posting. Doing so will help ensure you're telling what Andrew Means calls an "emotionally affecting story" to each potential customer.
Use Visuals Whenever Possible
The visuals surrounding your wine are just as crucial to your winery branding as the wine itself. You might go as far as to say that labels, logos, and website aesthetics are more important. These are the things that draw the eye and get consumers to take a second look.
According to Scout Driscoll of VINT, "brands are very much emotion driven." In other words, you want your brand to elicit some sort of emotion from consumers. Certain images can make browsing wine drinkers feel happy, excited, or relaxed. These emotions could lead the customer to pick up the bottle or click a link to read more.
For example, dandelions on your pinot grigio bottle could create memories of cooling down on a hot summer day. Similarly, imagery of rolling hills might evoke the happiness you feel when traveling through the countryside.
KEEP: Provide the Best Customer Experience
Providing an enjoyable customer experience is the best way to ensure your customers stick around. Here are a few methods you can use to reach your customers in a way that'll all but guarantee repeat business.
Tighten Up Your Customer's Experience
Your customer will go through various touch points when interacting with your business. When crafting your brand and customer experience, you need to make sure each touch point fulfills a specific need that contributes to the overall experience.
Emily Harrison of HALL Wines recommends creating a "high touch experience" that allows your consumers to feel a tight bond with your brand. Each communication and interaction needs to make your consumer feel at home and not like just another face in the crowd.
Find Ways to Interact With Your Consumers
Interacting with customers directly is a surefire way to draw a new audience to your brand. People will see the human side of your brand when you respond to social media comments, direct messages, or emails quickly and in a personalized manner.
Social media interaction is one of the easiest ways to connect with customers at a personal level. Many companies who respond to comments individually online see rapid audience growth. It's also an accessible avenue for customers to seek customer support.
New winery businesses and small producers should also understand the power they have over building relationships with their customers. Byron Hoffman of Offset Partners pointed out in one of our Legends Behind The Craft podcasts, "Small producers are able to oftentimes have very close direct relationships with their customers, which can be a very difficult thing for larger producers to do."
Use Email Marketing to Provide a Personalized Experience
Email marketing is a crucial part of creating a bond with your customer. However, to provide the best customer experience, you'll need to focus on delivering relevant email content that has a personal component.
Valuable newsletter content includes event invites, discounts, announcements, and general business news. In addition, personalized content offers an added touch that won't go unnoticed. For example, you might offer a customer a coupon for a specific type of wine or recommend other wines based on past purchases.
Create a Unique Experience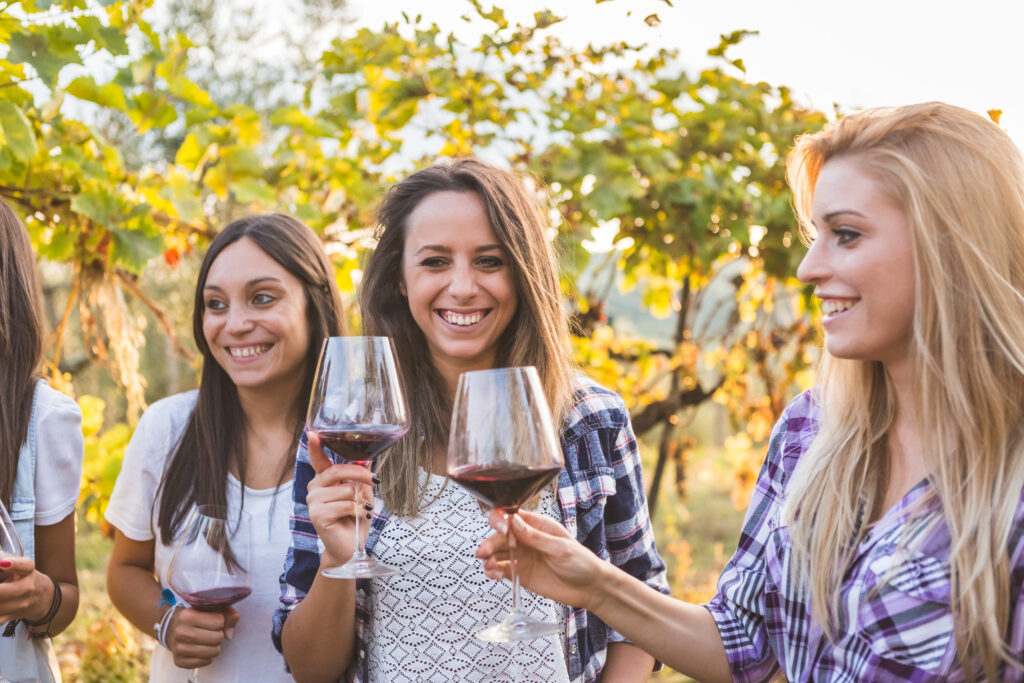 Creating a unique customer experience goes hand in hand with crafting your story. It's the reason your customer will come back for a second taste and how you'll draw new customers in. So, although it might sound daunting, designing a unique experience is crucial.
An excellent example of a unique experience is a virtual wine tasting like the one Sonoma-Cutrer offers. Each wine tasting box comes with several wine samples. Then, depending on the business, customers can book private virtual tastings or join a group.
Know When To Pivot
At some point, your business needs might shift. You need to be prepared to pivot along with them when that happens. Although it might be challenging to let go of old standbys, there are things you might need to change to keep up with your market and provide the best experience.
For example, when the COVID-19 pandemic struck in 2020, many companies had to shift their business models. Kim Connolly, CEO of Loupe Graphics, helped wine companies craft packaging that allowed consumers to participate in virtual wine tastings. This helped make "the whole wine tasting experience" more accessible when a tasting room was unavailable.
Your winery story should be the essence of your branding
When crafting your brand, keep in mind that customer loyalty and trust are two of the most critical indications of success. Each of the tips and suggestions listed here can help ensure your brand is one customers trust with their money and loyalty.
Are you ready to get started designing your brand? We're here to help you with your winery marketing needs.