Last Updated on July 13, 2022 by Troika Gellido
With so many new varieties, wines, and wine brands hitting the market every year, it's getting harder to grab your customers' attention, not to mention their taste buds. It might be tempting to dive into the marketing fray and try to shout over your competitors, but that's not how you create brand loyalty.
Instead, look at ways you can. Emily Harrison of HALL Wines says the key to enhancing your customer experience is keeping your brand in the front of their minds by using memorable brand moments and regular touchpoints to keep those moments alive.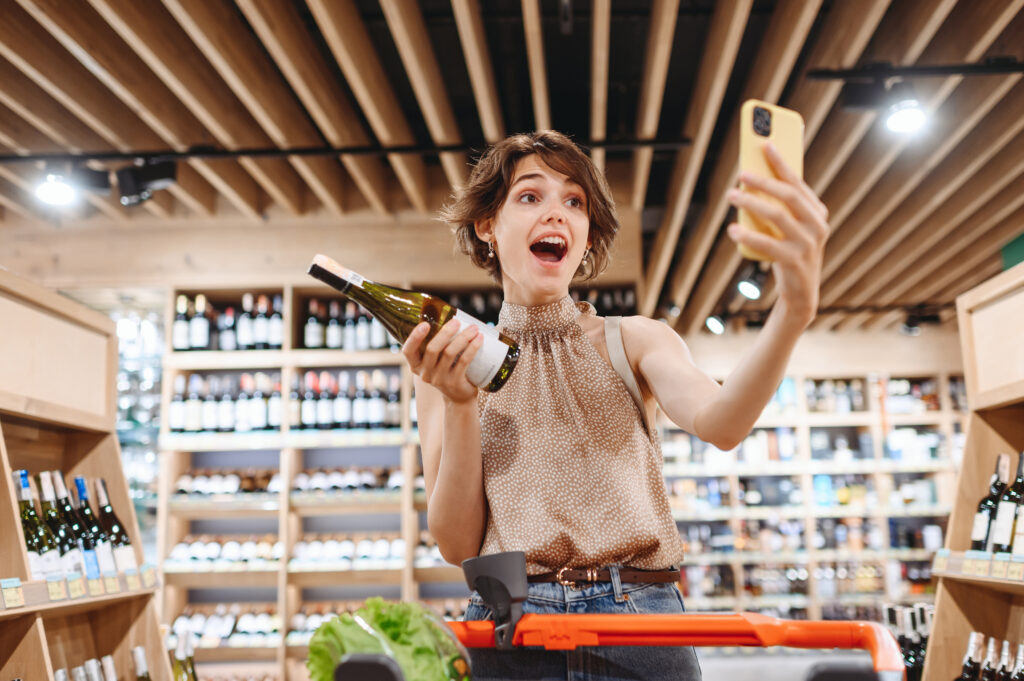 Marketers must understand that today's consumers don't necessarily purchase based on price but rather on quality and experience. They want uniqueness and experiences associated with their favorite brands.
Trying an exclusive release or unique blend at one of your wineries or taking part adds value to their everyday lives, but this is just one of the ways of leveraging winery brand moments. The challenge for online wine retailers is creating meaningful customer experiences through content, engagement strategies, social media participation, and more.
In today's rapidly changing digital world, wine brands that can create positive interactions with their customers are most likely to succeed. Successful wine businesses like HALL Wines focus on creating great customer experiences through all channels while leveraging technology to reach remote consumers effectively.
What Is a Brand Moment?
A brand moment is an experience shared between a customer and your business based on interaction. You can create these moments through advertising, social media, or other marketing strategies. The goal of these moments is to connect with your customers. You want to create a positive association with your wine brand and products
It's important to note that great customer experiences don't just happen. They are planned and executed by companies and brands that understand their customers' needs and wants. Wineries should know how to plan these moments for their customers.
In the wine industry, a brand moment can be anything from an in-person wine tasting or winery tour to a periodic membership email to keep your customers engaged. Wineries and distributors are coming up with a lot of new and revolutionary ways to use brand moments in their marketing strategy.
Significant Studies on How a Brand Moment Can Help in Marketing and Selling Brands
When the coronavirus pandemic began in early 2020, travel and tourism ground to a halt. For wineries, maintaining relationships with customers who had no idea when they'd get to visit again was a new challenge. What was once largely an in-person industry had to adapt to a newly virtual world.
Wineries and distributors who leverage frequent brand moments have a significant advantage over those that don't. Nearly 40 percent of wineries do no digital marketing at all, and most of the ones who do spend less than $100 per month on their digital marketing efforts. That means there's a wide open playing field for clever wineries to use brand moments to get ahead.
Social media is another huge opportunity to make frequent contact with your customers. Digital content creation, influencer marketing, TikTok videos, and virtual events are some of the biggest marketing trends in wine in 2022.
Creating a Brand Moment
The key to leveraging winery brand moments is creating and delivering memorable experiences that consumers will discuss. If you're looking to create a positive brand experience, consider these three ways to make your company unique in the eyes of your potential clients.
Make Sure Your Brand Is at The Heart of The Experience
First and foremost, consumers want to know what your wine stands for. And as we've discussed before, you don't get much time to make an impression in today's hyper-connected world.
You need to ensure that customers are engaging with your brand in some way at every touch point. Promote your wine at all times by ensuring the brand is present on channels, within your communications, and even during customer service interactions.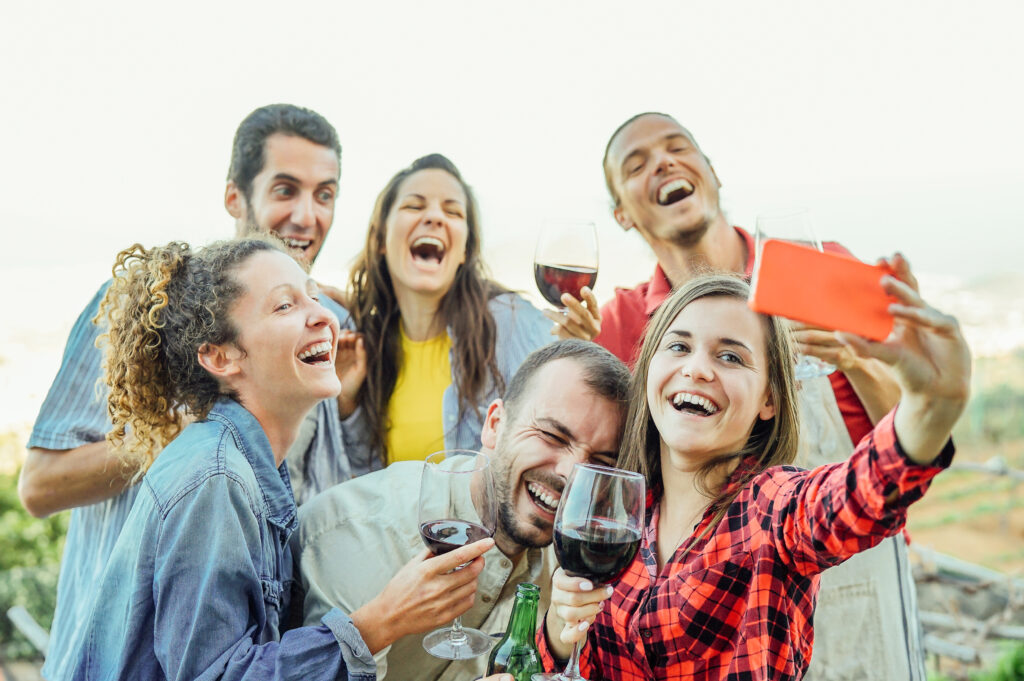 At HALL Wines, Emily Harrison and her membership team are always looking for new and exciting ways to keep customers engaged. "We're also very not afraid to just do something we don't know how to do. We just start working on it, start learning about how to do it, and put together a sort of a playbook."
Some ways she's generating brand moments with HALL Wines customers include social media marketing, regular member emails, dedicated membership associates, and virtual tastings and events. Other brands leverage viral videos on TikTok and Instagram, influencer marketing, and other clever advertising tricks.
Whatever method you choose, think about how your brand can fit into each part of the customer journey. If you do so successfully, these small acts will add up to create a memorable experience for your prospects. They'll then be more likely to associate with your business.
Use Emotion in Your Messaging
To get people talking about your wine, try connecting with them on an emotional level. Ensure your messaging aligns with how you want your wine to be perceived. Is it a product of history and tradition? Or is it lighthearted and fun?
Once you've identified what image you want to convey in consumers' minds, use emotion-inducing language. It could be love, breathtaking views, or anything else that represents passion.
For example, if you're launching a new wine, share why and what inspired it. You can also share stories from behind-the-scenes or interesting tidbits about your winemaking process.
Consumers trust companies that can connect with them. Tapping into their most profound feelings is an effective way to build brand retention. When people connect with your wine brand emotionally, they feel more inclined to become loyal customers and spread positive word of mouth.
Ride the Pop Culture Wave
Pop culture is everything when it comes to branding. It puts you on top of the minds of all potential customers and helps you create long-term connections with them. Luckily there are plenty of ways to capitalize on popular culture.
Social media, for example, provides you with a wide array of campaigns you can do for your brand to tap the pop culture market. For example, here's a "wine trend" video that's reigning all over Tiktok.
@carlovankeulen Oops I did it AGAIN 🍾🥂#foryoupage #foryou #fyp #oopsididitagain #dutch #viral #trending #champagne #wine #sugardaddy #prins #prinses #tiktok #talk♬ original sound – Steph Barkley
If you can also tie your product to something positive and newsworthy in the media, you can get a lot of brand exposure. You can use your wine within the context of a popular TV show.
Another great way to create brand moments would be taking advantage of an album release or movie premiere. You can create themed wine bottles or even host a launch party for your new wine at an event where people will be celebrating. Whatever you do, make sure it's relevant to your audience.
Leveraging Winery Brand Moments Through Customer Experience
As an entrepreneur or marketer in the wine industry, there are many ways to integrate customer experience into your business. You want to build an authentic brand that customers trust and remember.
We demonstrate how the wine industry can create customer engagement throughout the customer journey by strengthening its relationship with its clients.
Why Is Brand Moment Helpful for Selling and Marketing Wine?
The goal of a business is to increase profits by attracting new customers and creating loyal brand advocates. The concept of customer loyalty has existed for decades, with customer service leading to greater satisfaction and increased recommendations from existing customers.
From a marketing standpoint, brand moments are crucial as they create opportunities for brands to show consumers just how much they care about them. The best part is that these moments don't necessarily cost companies much money.
When consumers are happier, they're more likely to spread positive feelings about a product or brand, which drives even more revenue. Sometimes referred to as brand moments, these experiences are proven revenue drivers that boost ROI significantly.
This notion is especially true when it comes to wine marketing. Wine brands can create meaningful moments with their customers through their products, packaging, and marketing strategy.
Brands in the wine industry can successfully leverage brand moments by incorporating value-added experiences into the purchasing process. They can create memorable experiences as consumers engage with each other and the product in exciting and enjoyable ways.
Leveraging these brand moments can enhance customer experience, which ultimately helps to build strong brand loyalty.
How Interactive Events Relate to Wine Customers
You're probably familiar with interactive experiences as a way to engage your customers, but how can you leverage that approach to drive sales? By thinking about events and activities as a way to connect and bond with customers.
As businesses go, wine is inherently experiential. Whether socializing over dinner or enjoying a glass at home, drinking wine is typically associated with an interactive experience. This experience includes events such as tasting classes and dinners that encourage consumers to try new things through pairing food and beverages.
One of wine's significant market advantages is its ability to be a tactile product. It isn't too far-fetched to say that wine is one of, if not the most effective, a way for consumers to truly explore their sense of taste and smell.
There are hundreds of compounds within each drop of wine, and these flavors can vary significantly depending on several factors. These elements include what kind of grape variety it was, whether it was bottled or served after opening and how long it has been since you first opened your bottle.
Vineyards could also host interactive events that will allow customers to participate in wine-themed activities. These events include blind tasting and live music while eating food that complements well with wines. Each consumer will have a completely different experience with each tasting.
Virtual tastings are becoming a popular event in the wine industry as well. Even if you can't get your customers together in person, you can make them feel like a part of your brand community by hosting a virtual event. Harrison says that her HALL Wines happy hours have been a big hit. "Nobody had ever produced the happy hour show," she says, but it's helped them keep brand moments going, even when the tourism industry ground to a halt.
Cultivating a Sense of Community Through Membership
The wine industry is all about community, and a successful winery cultivates loyalty with its customers through shared experiences. To create a bond that customers will think of positively and invest further, wine brands must cultivate a sense of community through membership.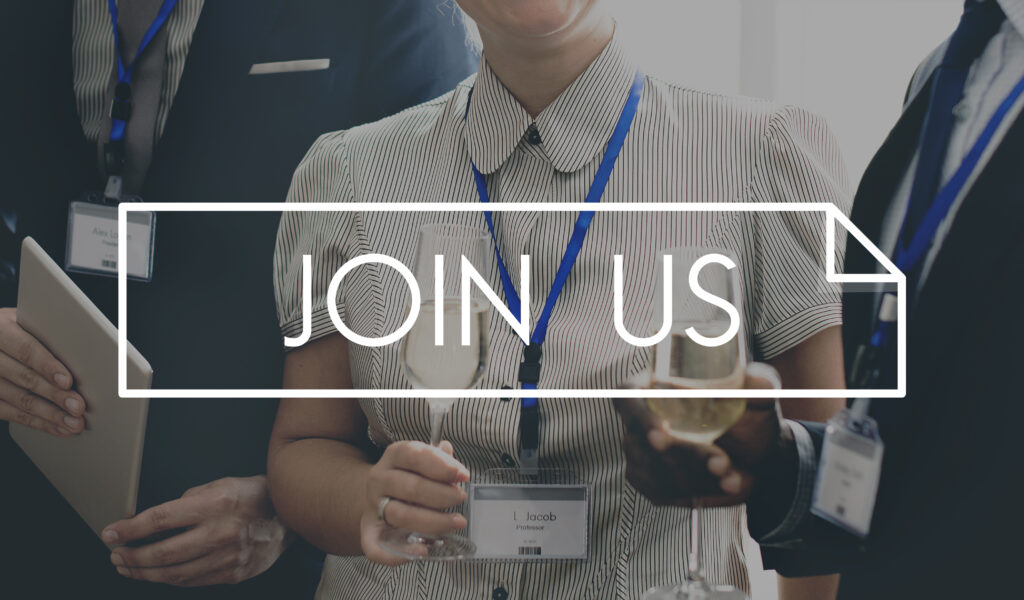 Having a good membership program helps you know what's important for your members and how you can better serve them. Your goal is to develop long-term relationships that lead to repeat purchases.
"We want a very high-touch experience. We want our members to feel like we're having a one-to-one experience," Harrison says. A well-managed membership program helps close the gap between the in-person tour and tasting and the online membership and ordering experience.
HALL Wines is closing that gap with its team of membership associates. "Let's try to keep that brand moment going alive for as long as possible," Harrison says. To do that, the HALL Wines membership associates call new members shortly after their visit to the winery to welcome them, explain how their membership works, and establish themselves as a point of contact.
"We want to bring them back to that brand moment. The first thing we want to do is talk to them about their experience," Harrison says. HALL Wines membership associates keep the brand moment fresh in their new members' minds by asking questions about their tour, the wines they tasted, whether they brought any home, and what their favorites were.
Having active and diligent membership associates like those at HALL Wines helps you develop and maintain a more intimate relationship with your customers. Even if they never make it back to your winery in person, regular contact from a membership associate keeps your brand fresh in your members' minds.
Membership should be as high quality as possible. Consider how you can make your customer's experience unique, valuable, and memorable when designing your membership program. Wine brands can offer their best members exclusive access to special events or tastings.
For instance, HALL Wines hosts virtual happy hours and wine tastings. Members receive a selection of wines ahead of a group Zoom call with other members and wine experts. Such setups create a feeling of exclusivity that makes members feel special and valued.
You can also give your members access to award-winning wines that aren't available on store shelves. You'll want to include your best products and keep them at or near their peak freshness. If members have access to these hard-to-find wines, they're much more likely to feel unique and proud of their affiliation with your winery.
8 Ways You Can Create a Brand Moment To Enrich Customer Experience
In today's highly competitive business environment, wine brands are looking for ways to stand out from their competitors. You want to create moments that enrich your customers' experience with your brand and make them feel special.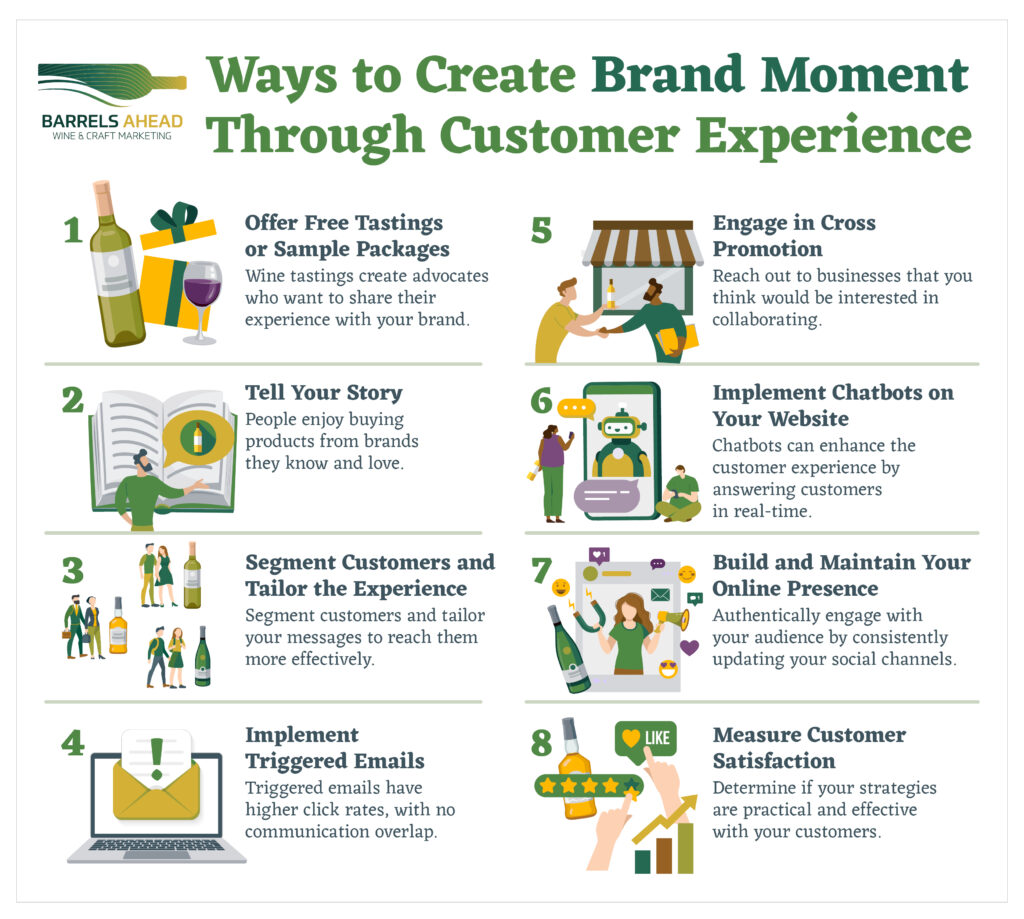 1. Offer Free Tastings or Sample Packages
Before you can sell it, you have to taste it. If people don't sample your wine, they'll never know if they like it or not. So please encourage them to visit your tasting room by offering free tastings of wine and other products.
Tastings will help create brand advocates who want to share their experience with others and create demand for your product.
2. Tell Your Story
People enjoy buying products from brands they know and love. And when customers have an intimate relationship with your brand, you'll have a powerful tool to sell them your products and services.
But creating an emotional connection is no easy feat. It requires thinking about every customer touchpoint. Key touchpoints range from designing and packaging to advertising in magazines and figuring out how each can reflect your brand's personality and values.
Make sure you explain what makes each wine special so that people leave with an appreciation for your brand. Take some time to explain how grapes are picked and processed and how you make your barrels.
By telling your brand story, you'll be able to create a memorable experience for your customers that will make them feel connected to your company and loyal to its products.
3. Segment Customers and Tailor the Experience
Getting to know your customers and their needs can seem overwhelming, but segmenting your customer base is essential.
Segmenting customers based on what you know about them and tailoring your messages will enable you to reach out more effectively and be noticed by your customers. It allows you to cater experiences to specific groups of people who want or need different things from your brand.
HALL Wines uses geo-targeting to show certain wines to customers in specific regions, and to differentiate the "guest" experience from the "member" experience. These subtle nuances create a personalized experience that makes customers feel closer to your brand.
Successful wine brands are in tune with their audience. They know what their customers like, who they are, and when they buy. They keep themselves connected to their target audience through newsletters, events, and blogs.
4. Implement Triggered Emails
As mentioned earlier, email marketing is still one of the most effective ways to reach your customers. One way to stand out from other brands is to send triggered emails. If you're already sending emails about new harvest updates or sales, try adding in an extra message that you know will interest your customer.
For example, if someone has added a bottle of wine to their cart but has not checked out yet, send them an email and ask if they have any questions about it.
With triggered emails, your communication improves with customers because you email them at precisely the right time. Triggered emails have higher click rates, and if done correctly, each contact becomes more valuable since there's no communication overlap.
5. Engage in Cross Promotion
Cross-promotion is when two or more brands collaborate on campaigns. You may notice that many large companies work with other brands and get paid in return, usually in monetary compensation or access to their audience through sponsored posts.
Utilize your network by reaching out to businesses in your niche that you think would be interested in collaborating. For example, you could partner with a local restaurant with an active social media following, create a recipe, or even host an event together.
By cross-promoting with another brand, you can help each other's business grow while also engaging your audiences at once. These relationships can enhance the customer experience by showing how companies can work together for mutual benefit without sacrificing their identities.
6. Implement Chatbots on Your Website
People hate waiting on hold. Most customers often have questions about wine and wineries before making a purchase. To solve this issue, look into implementing chatbots on your website.
This way, visitors to your website can get help from an automated chat agent. Automation alleviates the need to put customers on hold or go through a series of prompts with an actual human customer service rep.
Chatbots can enhance the customer experience by answering critical questions in real-time. And if they do it well enough, they might even convert some browsers into buyers.
7. Build and Maintain Your Online Presence
Social media marketing is an excellent way to reach out to your customers and establish your brand. The key is to ensure you're authentically engaging with your audience. Maintain and update social channels consistently.
Your marketing message must stay consistent across all your channels and mirror what you have to offer. It should be about wine and related topics that interest consumers, like pairing recommendations or recipes using wine as an ingredient.
Engage with people by responding to their questions, comments, and concerns. Real-time interaction will help improve customer satisfaction and give them a voice they can share online with friends and followers.
8. Measure customer satisfaction
One of your top priorities in marketing and branding should be determining if your actions are practical and, if so, how effective are these strategies to your customers. Measuring this can also determine if you have a good ROI.
Utilize key performance indicators (KPIs) for customer satisfaction, including reach, engagement, conversion, traffic, and revenue goals. Use tools like Google Analytics to measure performance against those goals. By having clear metrics, you can track your progress and adjust your strategies to constantly improve customer experience.
Takeaways
A brand moment develops when your wine story, product, and customer experience perfectly harmonize. Develop these experiences by creating a culture of hospitality at your winery that allows you to connect with each guest genuinely and memorably.