Legends Behind the Craft Podcast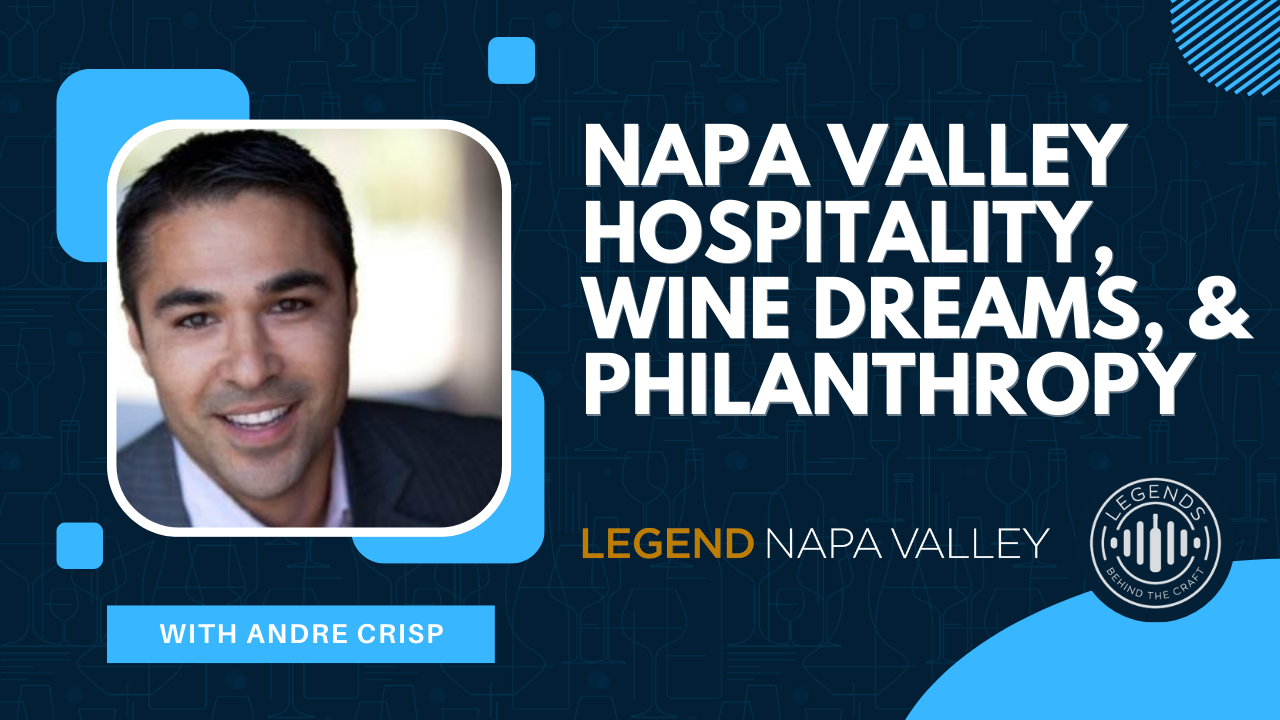 Andre Crisp of Legend Napa Valley shares his insights into the wine industry, his establishment in Napa Valley, and the vision behind the Legend Napa Valley Custom Crush Facility. Discover how Andre is breaking down barriers and promoting accessibility and inclusivity in Napa Valley wineries.
In today's episode of the Legends Behind the Craft podcast, Drew Thomas Hendricks and Bianca Harmon are joined by Andre Crisp, Co-Founder and CEO of Legend Napa Valley, Global Wine Brands, and The Crisp Family Foundation. Dive into the challenges of a custom crush facility and explore the process of working with clients to bring their wine brand dreams to life. Andre also delves into the philanthropic efforts of The Crisp Family Foundation and shares his personal preferences when it comes to wine, emphasizing the importance of openness and inclusivity in the industry.
Read More →