Last Updated on June 24, 2021 by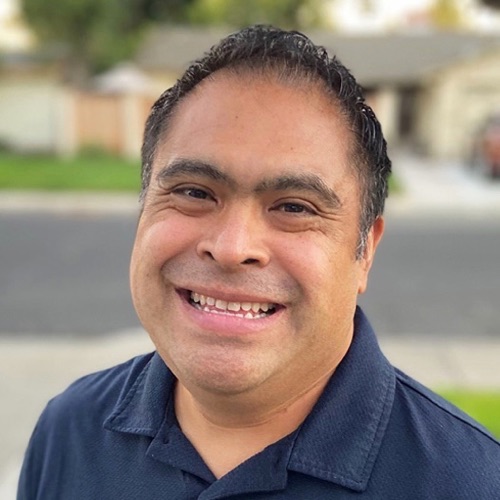 Paul Salcedo is the Co-founder and CEO of BottleVin, a marketing and analytics company that helps wineries engage with customers and increase sales. Paul is also the Owner and Co-founder of Siphon Solutions, which provides computer consulting services to small businesses. He has over 26 years of experience working in the Silicon Valley technology industry, and he brings over 20 years of operations, engineering, and software development experience to BottleVin.
Paul works with businesses ranging from small startups to large corporations. As a Napa Valley native, Paul loves food and drink and has a vast knowledge of the wine industry. At BottleVin, Paul and his team provide new ways to explore, share, and enrich your wine and spirits experiences.
Here's a glimpse of what you'll learn:
Paul Salcedo talks about his start in the food, wine, and tech industries
Paul discusses growing up in Napa Valley and what he learned from his neighbors
BottleVin's launch success: NFC chips and mobile-first engagement
The benefits of scanning technologies — and how it can help your winery
How are QR codes changing consumer habits?
Opportunities in the food and beverage industry stemming from the pandemic
Tips for elevating your digital media: look at your competition's platforms
BottleVin's special intro offer for your beverage business
In this episode with Paul Salcedo…
After the pandemic hit, many wineries and distilleries got involved in digital promotions to continue customer engagement. As technology advances, you don't want to fall behind your competition. So, what are the benefits of utilizing technology in the craft beverage industry, and where should you start?
As a Napa Valley native with over 26 years of experience in the tech industry, Paul Salcedo knows how to keep up with technological advancements in the food and beverage industry. According to Paul, one of the most popular tools at the moment is scanning technology; wineries, restaurants, grocery stores, and many other businesses are using QR codes to connect with customers and track their consumption data. Want to learn more?
Tune in to this episode of Legends Behind the Craft as Drew Thomas Hendricks talks with Paul Salcedo, Co-founder and CEO of BottleVin. Paul discusses his company's mobile-first approach to customer engagement, how to analyze data and improve outreach through scanning technologies, and tips for telling your company's story through social media. Plus, Paul shares how you can get a special offer on BottleVin's services.
Resources Mentioned in this episode
Sponsor for this episode…
This episode is brought to you by Barrels Ahead.
Barrels Ahead is a wine and craft marketing agency that propels organic growth by using a powerful combination of content development, Search Engine Optimization, and paid search.
At Barrels Ahead, we know that your business is unique. That's why we work with you to create a one-of-a-kind marketing strategy that highlights your authenticity, tells your story, and makes your business stand out from your competitors.
Our team at Barrels Ahead helps you leverage your knowledge so you can enjoy the results and revenue your business deserves.
So, what are you waiting for? Unlock your results today!
To learn more, visit barrelsahead.com or email us at hello@barrelsahead.com to schedule a strategy call.
Episode Transcript
Intro 0:03
Welcome to the Legends Behind the Craft podcast where we feature top leaders in the wine and craft beverage industry, with your host to Drew Thomas Hendricks. Now let's get started with the show.
Drew Thomas Hendricks 0:20
Drew Thomas Hendricks here I'm the host of the Legends Behind the Craft podcast where I talk with leaders in the wine craft beverage industry, for marketing agencies to help wineries sell directly to consumers. Today's guest Paul Salcedo CEO of BottleVin and his company's mission is to bring a wine story to life through technology. Past guests of Legends Behind the Craft include Laurie Millote of Outshinery, Ashley DuBois Leonard from InnoVint, and Andrew Means of Transom. If you haven't listened to these yet, be sure to check them out and subscribe. Today's episode is sponsored by Barrels Ahead. At Barrels Ahead we work with you to implement a one-of-a-kind content strategy. One that highlights your authenticity, tells your story makes your business stand out from your competitors. Paul, in short, at Barrels Ahead, we unlock your brand story to unleash your revenue. Go to barrelsahead.com today to learn more. Now before I introduce today's guest, I want to give a big thank you to Marty McDonald, author of Great Beer is Not Enough and Co-founder of Bad Rhino Inc. On our last show, Marty and I talked about the ways craft brewers can use digital marketing to scale their business. I am super excited to talk with today's guest Paul Salcedo, Co-founder and CEO of BottleVin Paul's a Napa Valley native who not only has a vast knowledge of the wine industry, but also extensive roots in the Silicon Valley tech industry. He brings more than 24 years of operations engineering and software development experience to BottleVin along with a passion for food, wine and spirits. Welcome to the show, Paul. Thanks for being on. So Paul, total listeners a little bit about yourself and your background.
Paul Salcedo 1:53
I yeah, I am a kind of summarize it in the start. But I've been working in a Silicon Valley since 1997 started with a small company called Sony electronics was what we call back then an application engineer. I think I supported embedded software into hardcore, high-end tape backup drives. But in like 99, I did my first startup with a company called Liquid Audio, which was an audio streaming service kind of the forefront where I kind of app iTunes is the state these days. But you know, I've been doing startups multiple startups since then until 2019, when I was fortunate enough to get some funding to start BottleVin. And so that's kind of where my journey is right now. But prior to that, I grew up in Napa Valley moved around in 1976. When I was seven years old, I believe it was literally left there in 97. But you know, that whole timeframe. Introduction to you know, my next-door neighbor was a winemaker, you know, worked in the restaurant industry worked there for about four and a half years in the wine and food work that you know, a couple of really nice restaurants one is Miramontes which is no longer around. But that local restaurant called Bosco's and work out a barrier just to lay as a you know, the pool bartender at the time. So you know, a lot of food and love for food and wine. And so I knew at getting it. I'm a tech guy by by nature, that's just my passion. And that's why I moved out here. You know, I knew at one point in time, the food and wine and the tech would come together. And that's kind of where BottleVin is at this point. So
Drew Thomas Hendricks 3:26
amazing. What was Napa Valley, like back in the 80s?
Paul Salcedo 3:30
it was very much farm country. So, you know, I have a 10-year-old that, you know, I'm raising and you know, I think of all the stuff you know, I recall going out there, there's like creeks, there's paths, there's dirt, you know, me, my friends that we grew up with were riding, you know, our BMX bikes, you know, we were fourth and fifth grade, you know, literally, you know, we talked about, you know, you know, you know they call them latchkey kids, right, because your parents were working and so we'd go back to our houses play football in the front yard again, you know, you're surrounded with wine and grape vineyards. So you you just knew about the whole wine industry in itself and my neighbor, he's kind of like my second father. You know, at one point in time, he was the head winemaker for Franciscan Winery gentleman named Ken Robinson. And he you know, he used to take me when I was of age well, even prior to he would let me smell the wine but then when I turned 21 You know, he would let me he bring me into the barrel rooms and we take you know, samples of tasting and all that stuff. And so, you know, the, the whole wine piece is just, it's just a part of me and I think it's what I find funny selling tech into the wine industry is that typically the wine industry does. There's only a few really tech people that actually are educated with wine and I think that kind of helps because you can when they talk about a cab or a Zin, or about harvest or you know this harvest just goes everyone goes dark. You can relate with that, that even bottling if you know Balboa winery a couple of times we've held the model on the bottle. You And part of the technology wasn't even Steve Reynolds, we were part of that piece to help develop and see how that worked on the bottling line. So, you know, yeah, it's it's growing up in Napa was I feel a privilege when you were that young, though, you get the small town disease, or you want to go get out of the small country. So I actually went to boarding school and not because I was bad, but because I wanted to go to boarding school. And it was by the beach, the boarding school I went to and so you don't realize it, I think in college is when I realized how special Napa Valley was. So if I knew I couldn't have asked to grow up in a better area, so that's amazing.