Last Updated on June 22, 2021 by Amy Geldean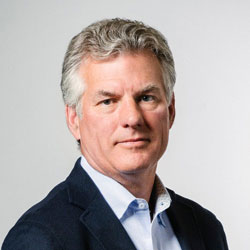 Mark Hanson is the Co-founder of Bricoleur Vineyards, a place that brings people together through their vast array of activities such as wine tastings, food and wine experiences, acres of gardens, and even fishing. Mark purchased a Russian River Valley vineyard with his wife and daughter, and in 2017 transformed it into Bricoleur.
Aside from being a lover of wine, Mark has over 30 years of experience in the software industry and is still on the Strategic Advisory Board at Genstar Capital. He has held previous executive positions at Siebel Systems, Visigenic Software, and Sybase.
Here's a glimpse of what you'll learn:
Mark Hanson discusses how he got started in the wine industry 
Some challenges Mark faced when first purchasing his vineyard
How Mark aims to make the consumer experience at Bricoleur immersive and memorable
The added bonus of having a plant-to-plate experience at a winery
Mark touches on how he had to pivot his opening plans because of the pandemic, and how they adapted to produce even better products and experiences
Mark describes each wine that Bricoleur offers and some stories behind their creative names
What can visitors experience at Bricoleur now that it's open to the public?
How Mark and his team built up his vineyard to become a full winery
All about Bricoleur's Sip and Savor experience
In this episode with Mark Hanson…
If you're a wine enthusiast, you've probably attended many wine tasting experiences. But what if there was an all-inclusive winery that has fishing, bocce ball, locally grown produce, and tasty wine? Meet Mark Hanson of Bricoleur Vineyards, who is changing the game of wine tasting experiences.
After a successful career in the software industry, Mark, along with his wife and daughter, decided to purchase a vineyard in the Russian River Valley in Sonoma County, CA. They officially opened Bricoleur in 2017 and have produced six original wines — and counting. Mark is here to share his journey and recommend some food and wine pairings along the way.
On this exciting episode of the Legends Behind the Craft podcast, Drew Thomas Hendricks talks with the Co-founder of Bricoleur Vineyards, Mark Hanson. They discuss all Bricoleur has to offer, how to craft a unique visitor experience, the process of creating new wines, and much more. You don't want to miss this jam-packed episode!
Resources Mentioned in this episode
Sponsor for this episode…
This episode is brought to you by Barrels Ahead.
Barrels Ahead is a wine and craft marketing agency that propels organic growth by using a powerful combination of content development, Search Engine Optimization, and paid search.
At Barrels Ahead, we know that your business is unique. That's why we work with you to create a one-of-a-kind marketing strategy that highlights your authenticity, tells your story, and makes your business stand out from your competitors.
Our team at Barrels Ahead helps you leverage your knowledge so you can enjoy the results and revenue your business deserves.
So, what are you waiting for? Unlock your results today!
To learn more, visit barrelsahead.com or email us at hello@barrelsahead.com to schedule a strategy call.
Episode Transcript
Intro 0:03
Welcome to the Legends Behind the Craft podcast where we feature top leaders in the wine and craft beverage industry, with your host Drew Thomas Hendricks. Now let's get started with the show.
Drew Thomas Hendricks 0:20
Drew Thomas Hendricks here I'm the host of the Legends Behind the Craft podcast, where I talk with leaders in the wine and craft beverage industry, and the CEO of an InnoVint whose technology helps wineries run at optimum efficiency. Today's guest Mark Hanson the Sonoma County winery Bricoleur is designed to bring guests into a full experience beyond just the bottle of wine. Today's episode is sponsored by Barrels Ahead. At Barrels Ahead, we work with you to implement a one of a kind marketing strategy. When that highlights your authenticity, tells your story and connects you with your ideal customers. Mark, in short, we help wineries unlock their story to unleash their revenue Go to barrelsahead.com today to learn more. I want to give a big thank you to Paul Salcedo at BottleVin and for introducing me to today's guests. Go to bottlevin.com to learn more about how their technology helps wineries engage with consumers. I'm super excited to talk with today's guest Mark Hanson, Co-founder of Bricoleur Vineyards. Mark was born in Santa Rosa and grew up in Marin County, and then spent 30 years in the software industry before purchasing a Russian River Valley vineyard. At the time the grapes were being sold to other wineries. Then in 2017 Mark started Bricoleur Vineyards along with his wife Beth, and daughter, Sarah Citron. Today we're gonna learn a little bit more about Bricoleur's unique story. Welcome to the show, Mark.
Mark Hanson 1:37
Thank you Drew, welcome to be here.
Drew Thomas Hendricks 1:40
I'm excited to have you. Mark, tell tell us a little bit about your background and how you got into the wine industry.
Mark Hanson 1:46
Well, you know, if you had told me 30 years ago, I my wife and and daughter and I would own a winery, I probably would have laughed. But the reality is we spent many, many years in Sonoma County and we're very fond to Sonoma County. My wife's great great grandfather was Pietro Calarasi. Made wine for a tiny Swiss colony named Austie in the late 1800s. And so he was one of the pivotal figures in Sonoma County and growing and producing Zinfandel, as well as putting California on the map. And so as a child, my wife came to Sonoma County a lot her father had grown up working in the vineyards, and in 1959, bought a place in Cloverdale, just north of Santa Rosa. And literally from the time she was four years old through college, she lived every year in the summer in Cloverdale, and Sonoma County, and it was near and dear to her heart. And she was one of six kids, all the six kids had their first jobs and swimming lessons and everything in the in in Cloverdale, and Sonoma County, and they didn't even realize San Francisco was foggy in the summer. And then as we got married and raise our kids over the last 30 plus years, we brought our kids to Sonoma County all the time. And we joked around about having a little place in the vineyard after our kids are gone from college and retiring. And when our kids got out of college, we started looking around and realized that we didn't know how to or or want to retire. And we ended up buying a vineyard, which we're pretty excited about in the Russia River Valley here in Windsor, California.
Drew Thomas Hendricks 3:26
That's amazing. That's a great story. Were there any challenges when it came to buying that vineyard and setting up the winery?
Mark Hanson 3:32
Lots of challenges, you know, and more and more challenges even since we bought the winery. So when we started looking for properties, we were looking for properties really a little further north in Galesburg or austere Cloverdale, near where the family property had been. And as we kept looking, we branched out our search and when we found the property here on Star Road in Windsor, which is between Santa Rosa and Healdsburg, we really fell in love with it right away. It had amazing Russian River fruit, Chardonnay and Pinot Noir 21 acres of grapes planted with two different varieties of Chardonnay and five different varieties that Pinot Noir they were selling the grapes to Paul Hobbs and Sam Lando, Lando Vineyards. Patz & Hall, Lewis Cellars, a number of named amazing wineries. And so we knew the grapes were awesome. What we loved about the property is there were four or five areas in the property, middle of the country that made it seem like that you could gather as a group and kind of have your own private venue. And we always imagine that if people came to Sonoma County wine tasting, or enjoying food and wine, which is really our specialty, they'd want to see the beauty of Sonoma County and this place really is representative of the beauty of Sonoma County on the country.
Drew Thomas Hendricks 4:51
It's a whole experience that's so important. Beyond just just the bottle not not I'm the wine itself is the is the star but there's that whole supporting cast. Being on the on your property and you've got a full farm and you actually have a you have a farm there as well don't you?
Mark Hanson 5:06
We have really an amazing array of activities or businesses. We have 32 raised beds with vegetable gardens where we grow vegetables which we use in our kitchen every day for our our some people would say farm to table I like to say plant to plate wine tasting experiences or wine during dinners. We also have planted 260 olive trees where we do olive oil where we've done four vintages of olive oil. We've planted a number of fruit trees, apple trees, pear trees, persimmon, pomegranate, big peach, nectarine and others. And we utilize the fruits and vegetables, you know, as part of our wine and food pairings every day.
Drew Thomas Hendricks 5:52
That's amazing. So as is the customers come up and visit your winery, there's they're in, they're immersed in a full bio diverse experience that just enhances that wine. Can you talk a little bit more about that?
Mark Hanson 6:03
Sure. You know, um, you know, I think wine tasting in the Russia River Valley or in Sonoma County is amazing. You know, there's some amazing vineyards, obviously, fabulous wines. You know, to me, wine tasting has always been special. I have a, and my wife and daughter love food. Also, we love to go some of the Sonoma County's amazing restaurants in Healdsburg, Sonoma County, the town of Sonoma, etc. But you know, the magic is when food is paired with wine. And you know, the chef can bring out the amazing flavors in the food and wine and take it to another level. So we really have strove and and continue to strive and our property to provide an elevated Food and Wine Experience doing very unique pairings from the garden and for local Sonoma County farms where our chefs who were at for seven years that Chalkboard and Grass Rabbit in Healdsburg amazing restaurants, and they joined us in 2020. You know, do you very unique, four course or six course food wine pairings as our tastings every day, it really is a unique experience which customers tell us all the time.
Drew Thomas Hendricks 7:15
I can imagine it why it's so important to taste wine in its element and in with the food that it's intended to be consumed with. How much of the produce comes from your property into these tasting experiences?
Mark Hanson 7:27
I would say it varies dramatically on the time of year. In the summer, in the fall, we try and have about 80% of the our sip and savor or our roots, which is our fourth course or six course wine food pairing comes directly from the gardens. So we talked about it being plant to plate or table are in the in the spring. And in the winter. It's a little less than that. We actually this last year in the beginning of 2020 built a greenhouse around a number of our raised bed vegetable garden so we can get more produce year round which our farmer which we just ran. His name's Farmer Mikey is a full time armoring gardener and you know, he works with a chef to really do pairings all the time.
Drew Thomas Hendricks 8:15
And that's amazing. So over the over the past year, we've all been you know, we've all been ducking COVID time kind of merging what what actions have you guys taken over the past year to keep the winery open and to keep visitors you know, safe and secure?
Mark Hanson 8:28
Well, we we probably have had more interesting times than most wineries in that. We launched our wine brand in 2017. And in 2019 we started doing tastings on the property for the first time, all outdoors because our winery barn was not open. And the grand opening of our winery barn was scheduled for May of 2020. Oh no, it really we received, you know, clearance from the county building department in March of 2020 to open our facility and then you know the world changed. We hired our chefs from the Chalkboard or Grass Rabbit they change their they train their replacements for six weeks. They joined us believe it or not March 15th 2020, and March 18th everything shut down. So we said you know my wife, my daughter and I we said oh geez, what are we gonna do we find these two amazing chefs. You know, a chef Shane had a five year old and a seven year old and we're like we can't lay these people off. That's just not fair. So we started doing takeout food and wine bundles. We started a virtual cooking show which early on we called quarantine kitchen, which here we are over a year later it's still going it's now called in the kitchen where once a week you go on our website, you download the ingredients you go shopping and you can cook live with the chef and I would say on a weekly basis we have anywhere between 50 and 150 people cooking live on zoom. You know Interacting with the chef ask them questions on, you know, cooking techniques or replacements or food allergies or, you know, just just various techniques. And it's, it's really turned into a show that we never imagined a lot of fun. A lot of energy, that's people all over the country. And, you know, it's developing a following, which if we never had COVID, it never would have happened.
Drew Thomas Hendricks 10:24
What an awesome idea and you know, a great product from a terrible from a, you know, a very difficult time to pivot and actually do those virtual tastings. They've been huge. But that I think, is the first that I've seen as a routine in the kitchen type experience. How can How can consumers or how can people take part in this? Do they have to be wine club members, or?
Mark Hanson 10:43
No. The amazing thing is completely free. So you can go on our website, www.bricoleurvineyards.com and, you know, download the ingredients, go shopping, recommend one of our lines, you could buy one of our lines, you could drink what you have in the cellar, if you don't have our lines. You know, the truth is some people drink water, some people drink beer, some drink vodka, some drink wine, and we would love for people to buy our wine and we encourage it. But you know, the key is interacting with consumers and getting them aware of our brand and our our cooking program and our wines and you know, getting to follow us long term.
Drew Thomas Hendricks 11:22
That's amazing. What a great way to engage people and just bring them into that full experience. You got as CEO, you got a little selection of wines there in front of you. Do you want to talk to us a little bit about that?
Mark Hanson 11:32
Sure. When we bought our Russian River vineyard, about seven years ago, we really made or wines, initially, our rose of Pinot Noir, which is from our property, our Russian River Chardonnay, which is from our property, our our Russian River Pino from our property. And then we made an old vine Zinfandel, which is Alexander Valley, and it's the only one of our wines that you see out here other than our bubbly which we'll talk about a minute that my wife's great grandfather Pietro Calarasi made Zinfandel in early or late 1800s. So we want to do a Zinfandel and tribute to him. All the other three wines are in off our Russia River property from our state grapes, and it'll make an incredible wine. So in 2017 when actually 2016 when we decided to make wine we had been selling the grapes excuse before then we hired Cary Gott who you may or may not have heard of, but I know you've heard of Joel Gott wines. Joel Gott wine or Joel Gott is curious. And Cary is a fifth or fourth generation while maker Cary is or Joel is a fifth. But Cary literally just had his 51st year making wine. And he's an amazing winemaker. And his retirement job is helping ourselves and for other boutique wineries, you know, learn the craft very hands on so he teaches myself and Tom Pearson our assistant wine maker, and it's just a joy to work with. So in the 2018 does we have more wines in front of in front of me on the table. I'll explain them in 2018 we bought a second vineyard called Kick Ranch Vineyard which is in the fountain Grove ABA which is in Santa Rosa. If people that know Santa Rosa it's in the back Eastern hills of Santa Rosa right next to Calistoga Road as you're about to go over the hill to Calistoga it's the last back vineyard on the Mayacamas mountains or the backside, that Pride Mountain before you go over the hill. And so we bought that vineyard which was a 40 acre vineyard in 2018. And they have been producing amazing wines from 12 different wineries and we still sell to all 12 of those wineries, but we decided to make a Rose Grenache, a Sauvignon Blanc, a Viognier, a Cabernet Sauvignon. And what you don't see on the the table in front of me is a Serraj and Petite Serraj, which in 2019, we may which all come from scratch. So all of the lines in front of you are from one of our two vineyards. So they're all state grown, which is very unique for a small winery, except for our Zinfandel and our bubbly and our bubbly which is Flying by the Seat of our Pants and I'll talk about how we get that definition maybe if you'll let me in a minute. Oh yeah, really came from the barn I'm sitting in is a about 8,000 square foot old horse barn that we completely renovated to do events. And it's our tasting room and event center. And you know when you're doing events, whether they be charity events or corporate events or family events, obviously celebrating life's moments are real important. And bubbly, you know, is critical. So we work with we work with Rack & Riddle in Healdsburg, which is one of the top producers of bubbly in the United States and Cary Gott work with them to kind of customize our bubbly slightly. And we made a northcoast group which is called Flying by the Seat of our Pants. And it's an amazing bubbly that actually want to double gold 96 so it's it's amazing bubbly, that Robb Report last year said it was one of the top 17 bubblies, to drink for New Year's. And you know, we've got a lot of recognition is a lot of fun.
Drew Thomas Hendricks 15:40
Oh, congrats on that.
Mark Hanson 15:41
Thank you.
Drew Thomas Hendricks 15:42
So Flying by the Seat of the Pants. Tell me about that name. And I think there's a little bit of a story behind that.
Mark Hanson 15:48
There is. So let's talk about the name of our winery, which is Bricoleur Vineyards. And a lot of people said, you know, is your last name Bricoleur? You know, how did you come up with that name. And the truth is, you know, finding a name of a winery or a startup, it's really hard nowadays, there's a lot of names taken. We had another name where we had that. We had the literally the website, the Instagram, the Facebook, we thought we were ready to print labels that we realized we had a trademark problem. And so we said we'd better not do this. And my wife and daughter were joking around and then my daughter and her husband, were reading a dictionary of hard to translate words. I don't know why they were doing that. No, it seems funny. And they just started laughing. And I said, What's so funny, and they said, We found the name of your winery. And I said, What is it? I said Bricoleur? And I said, Why do I want a French name for California winery that no one could pronounce. And no one knows what it means. And they said, the definition, you know, fits you perfectly and it's really funny. And I said, Okay, let's read it. And it's literally on the back of all of our bottles. And it's one who starts building something without a clear plan, cobbling together a whole piece by piece while flying by the seat of their pants. And you know, I laughed and I thought it was really funny and and then I looked at my daughter and her husband I said you're saying mom and dad don't have a clear plan. You know, that's kind of harsh, what's what's what's going on? And they said, okay, you have a plan, you have a vision, but it's always changing. And you know, every six months, there's a new dimension. And I said that's the story of life, the story of business, you know that that's just kind of the way things are. And so what's funny is I mentioned that first year we made one in 2007. We made this Rose Pinot Noir which is amazing. It literally the first year got a gold medal and it was rated 90 point wine and the second year we produce wine we decided to make a rose grenache. Additionally, because my daughter loves, and my wife, love grenache. I really love the Rose Grenache from Provance. And most of that is Rose of Granache wine. And so we had granache at Kick Ranch, so we said a second wine. And my daughter said how about we use the jumbled Bricoleur logo, you know with a second rose and we decided let's play off the definition and use Flying by the Seat of our Pants. We bottled it really fun. And the first thing my wife said is you should trademark that I said you get trademark Flying by the Seat of our Pants on a wine bottle. She goes how do you know you know you should try. And we tried and we were able to. And so now we've come out with the obviously the bubbly, Flying by the Seat of our Pants, which is really fun. Actually, in 2020 we're coming out with a second Sauvignon Blanc, that'll be Flying by the Seat of our Pants. And later this year, we'll have a red blend, which is Flying by the Seat of our Pants, kind of in tribute to my father in law, who's loved red blends and his his name was CA so we'll have four wines using the Flying by the Seat of our Pants logo or label. And that will be our distribution or or wine shop or restaurant line. Because you think of the label, it's catchy. But imagine if we had designed it for COVID and what we're all going through, you know it's even more catchy today because every human being on this earth is flying by the seat of our pants the last 12 months no matter what your plans are, you're doing something different. So it just kind of has a way to resonate with, you know, everyone in the world.
Drew Thomas Hendricks 19:29
That's very good. And you and you did fly by the seat of your pants like embedding the or doing the wine tastings and then doing those recipe tours and then figuring out how to reposition your winery the day COVID opened and keep it open. But today or today the winery is open and people can get reservations and have a tasting experience. Is that correct?
Mark Hanson 19:47
That is correct. We have been open. You know most of 2020 when things reopen in kind of the you know late winter early spring we've been at for open for outdoor only food and wine experiences. We have an amazing property for outdoor food and wine experiences. But you know, for the last, I'll say a month we're open indoor or outdoor depending on what guests want. So we let guests choose, it still is completely social distance, you know, very safe environment where you wear your mask, you come with a reservation only, you have a table of two, four, six or eight, depending on what you're comfortable with. You're inside outside, depending what you're comfortable with. But once you sit down in your Bricoleur private, you know wine and food experience, you're able to take off your mask. Enjoy, you know, the company, your table, enjoy the beauty of Sonoma County and just, you know, try and enjoy an amazing food wine experience here at Bricoleur Vineyards.
Drew Thomas Hendricks 20:44
That's great. I've been I've been talking with a few other wineries and winery owners about how just in the past, you know, month or two, since California started reopening, there's just been a big surgence up to the wine country for people wanting to get out and experience life again. Have you seen that big increase?
Mark Hanson 21:00
Absolutely. You know, we're, you know, we're only in our second year of tasting room operation. So we're growing immensely. You know, I would say this last weekend, we had about 200 guests over the weekend, which sounds like a lot, but really on our property. It's very spread out. So people feel completely safe. But what's interesting is, you know, over the last six months, it's been mostly, you know, Bay Area, people coming up to wine country that want to experience something new, they're just happy to get out of the house, they want to go enjoy each other and enjoy an outdoor, you know, food wine experience. But I would say over the last month, we begin to see tourism again. So this last weekend, we had a group of actually two groups, you know, one of 12, or one of 14 from Georgia. And it was a tour group that was from North Carolina, Florida, and Georgia. 100% of the people have had their vaccinations, you know, they're just ready to go. And one thing we're really excited by is Sonoma County has been really good to the wineries and wine growers. And so we have 70 employees and 100% of us have had both vaccinations. So it just feels like a safe environment. And more and more people are coming out every day.
Drew Thomas Hendricks 22:18
That's great as you're growing. So talk about your winery for a minute and how you actually bootstrapped that up from you know, vineyard to a full winery? And what were some of the criteria that you use when you're picking some of the suppliers to supply your bottles, your corks, your the different vineyard tools and winery operations equipment?
Mark Hanson 22:36
Well, you know, one fabulous benefit of having someone like Cary Gott as a winemaker is he has relationships with bottle suppliers, cork liars, capsules, suppliers, label designers. And, you know, he says, you know, literally through all my years, here are the three or four people to call you figure out to use but you know, don't don't don't, you know, go crazy and call a lot of people. These are just very reliable suppliers. So one of the benefits of having a winemaker that's been making wine for 51 years is he has amazing relationships and just kind of shortcuts the process. You know, I would say one of the neat things and you You gave tribute to them early on is did an early partnership with BottleVin. And I'm from the software world, and you know, I believe in technology. And one of the people that I work with literally in the 1980s is on the board of BottleVin. And he introduced me to this concept of, you know, on the back of the bottle, I should zoom the camera in. But we have a little logo, which says bottle that and you can scan, you're literally scan your cell phone, there's an app on here called BottleVin, and you just scan the label. And literally what comes up is the description of the wine, a little bit about the winemaker, a little bit about tasting notes a little bit about information. You may be familiar with apps like the Vino, it's similar to that, but it's actually much more in depth. And so we thought being an early supplier, we do some unique things. So we've tried to leverage BottleVin a unique technology to kind of set us apart.
Drew Thomas Hendricks 24:16
That's great. That just helps. That just helps your clients and people appreciate Bricoleur more because you're able to open up that experience to them, even when they're in their store. And they may not understand everything about that label, they can, they can experience the full winery, even before they purchase or when they're drinking it at their dinner table.
Mark Hanson 24:32
You know, we'd love to think that everyone could always come to the winery to pick up their line or buy the wine but you know, especially in COVID times, you know, that's not possible. So we have about 1000 Wine Club members in our winery, which is amazing for how young we are. And they're all over the country. So if you get your wine shipment in New York or Georgia or North Carolina or Louisiana or wherever Chicago wherever it might be, you know, to be able to scan the back of the bottle and hear firsthand on a video or read, you know from the winemaker a little bit about the winery a little bit about the wine a little bit about how it was made, you know, just adds that personal touch in a different way for someone that can't come, you know, to the winery every day.
Drew Thomas Hendricks 25:17
That is awesome. That is awesome. I do want to concentrate though again on this sip and savor experience. And I was looking at this because a little bit of a backstory, my wife and I were heading up to the Rogue River to go river rafting in Memorial Day. And I was planning on my tasting experiences. And this was before I actually talked with Paul and learned about you who are I'm always looking for an experience when I go to a winery like I've been through many, many tastings, but I like to see the food and the and the wine, like what sets your sip and savor experience apart. I know we talked about it a little bit.
Mark Hanson 25:45
Well, you know, what really is unique about the sip and savor is first of all, it's six wines and six bites. So it's three courses of two appetizer, you know, size dishes for two wines at a time. And so you're you're going and I won't get into the exact details and sip and savor because every six weeks or every two months it rotates. So it's always different. And so one of the beauties is it become for a six course food wine pairing, you know in May, when you come back in, you know July or August it's completely different and but what's great about it is the chef's make very unique combinations of appetizer style dishes with the wines. So you might start with a Rose you know paired with a dish and you know one of the really unique things is our Viognier for example a lot of people haven't had Viognier. Our Viognier is from Kick Ranch and our Viognier is a very dry wine with amazing floral characteristics that most people think of being a is sweet, but it pairs amazing with spicy foods and so will generally have a spicy dish for that. Our estate Chardonnay is a traditional Russian River buttery oaky Chardonnay though the chef recently is pairing a pasta dish with that adds buttery characteristics with this buttery oaky Chardonnay. We'll do something unique with our Zinfandel for example we've done everything from a dark chocolate dessert was Zinfandel where a lot of people don't think of Zinfandel paired with chocolate which is amazing. Or you know a spicy, barbecued almost Indian spice zucchini dish with a with a Zinfandel. So he's doing very unique pairings that you wouldn't think about as traditional pairings kind of trying to get your taste buds going and matching that food and wine and and what I like to see is people's faces because they go to wineries a lot of them have you know amazing cheese boards or amazing meats and a pair of these you know meat cheese boards with wine, but this is way beyond this is literally stuff out the garden or stuff from local farms and and and you know fine dining appetizer portions paired with food and wine.
Drew Thomas Hendricks 28:16
Perfect. It gives you the chance to just actually savor it and actually experience the wine versus kind of going from glass to glass and then the next winery can actually experience the least –
Mark Hanson 28:25
or we what we encourages people to try the wine, try the food then try it again. And usually the flavors once you've had the food and wine are completely different, you know, I would say it used to be people went to four or five wineries in a day and you know, do a big tasting. Our typical experience now is two to three hours sometimes even four hours where people will do a sip and savor them it maybe they'll get a woodburning pizza from the oven or grab a bottle of wine go walk around the property just kind of hang out and enjoy the beauty of Sonoma County.
Drew Thomas Hendricks 29:00
Yeah, that sounds amazing. Where can people find more about this experience?
Mark Hanson 29:04
So the best places are website so they go to www.bricoleurvineyards.com. That's B-R-I-C-O-L-E-U-R vineyards V-I-N-E-Y-A-R-D-S.com. That's the best place my daughter and Isabella do an amazing job on Instagram. So you could always go to Instagram and go to bricoleurvineyards.com or Facebook and there's a lot of information on all the above.
Drew Thomas Hendricks 29:30
That's great information. Mark, is there anything else you'd like to talk about before we wrap it up today?
Mark Hanson 29:34
You know, Drew I greatly appreciate the ability to share what we're doing here at Bricoleur. The biggest thing I can share is I encourage everyone to come out and have an amazing food wine experience. Our roots which is four wines and four bites or sip and savor are really the unique thing we offer. And I encourage everyone to come out and try it. You know come out enjoy our 95 different roses. That rose garden which is near our two bocce ball courts are come stroll around our big pond where we have stocked with bass and bluegill and have a lot of trellises and you can just hang out and picking benches, or wander up to our stone pavilion, which overlooks our Chardonnay block. So we we encourage families, we encourage dogs, you know, we're really a dog friendly, friendly, family friendly environment, and we look forward to seeing you in the future. And thank you for having me on the show.
Drew Thomas Hendricks 30:29
Thank you so much, Mark. Thank you for being on the show.
Mark Hanson 30:32
Okay, well, you have a good day and take care.
Drew Thomas Hendricks 30:35
You too.
Outro 30:42
Thanks for listening to the Legends Behind the Craft podcast. We'll see you again next time and be sure to click subscribe to get future episodes.