Last Updated on December 1, 2021 by Troika Gellido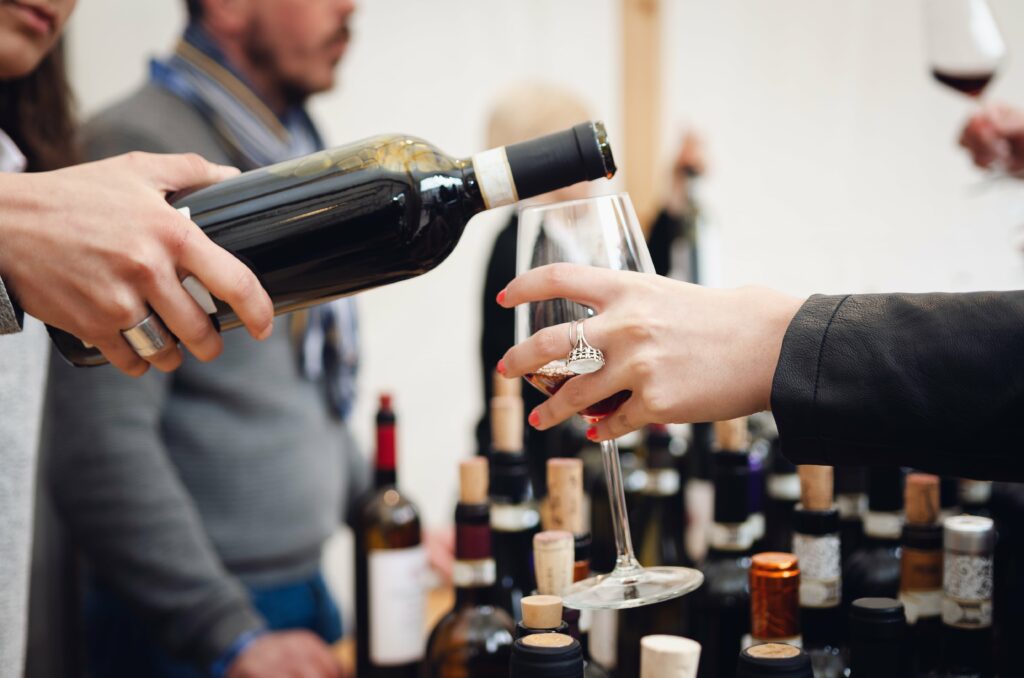 Selling supplies to wineries can require a special touch. Many vintners are not easily affected by traditional advertising because they face unusual pressures. These pressures can include slim margins, seasonal operations, and a need for materials that can handle high amounts of stress. The following B2B marketing ideas for winery suppliers can help you reach wineries by using methods that fall outside of traditional advertising and help you earn trust by supporting your clients.
Do Industry Research for Them
Show Off Your Quality Materials in Video Content
Use Social Media to Share Content Assets and Knowledge
Approach New Operations with Free Samples
Create Stories From Successful Partnerships With Wineries
Let's start by looking at how to reach vintners by handling something they can rarely fit into their budget: industry research.
B2B Marketing Ideas for Winery Suppliers:
Do Industry Research for Them
Performing industry research for your clients is a form of content marketing, or advertising that doesn't involve direct promotion. You prove your value to clients by creating content assets that show off your expertise. Winery suppliers can use industry research to:
Prove the rising popularity of certain materials (packaging, synthetic corks, etc.)
Prove that certain materials are more environmentally-friendly or sustainable (wineries can use this information in their advertising when they purchase your products)
Prove that certain equipment requires less downtime and lower material costs.
Very few vintners of them can fit industry research into their budgets, as the results may not pay off for a long time. Research is an asset you can provide to your clients as an investment that starts paying off immediately. Industry research isn't the only form of content marketing that can be effective when dealing with other businesses. Using videos to show your materials' quality can also be a great way to reach businesses without using direct promotion.

Show Off Your Quality Materials in Video Content
Wineries can't afford to make bad decisions about their supplier. They need every assurance you can offer them before they make their order. Video content can be an effective way to reassure them that your supplies can meet expectations.
If you want to make effective videos, take your cues from some of the most successful videos on YouTube: unboxing videos. In these videos, hosts remove items from their packages, show them off from every angle, and list off interesting facts or specifications.This is a great way for you to introduce the wine supplies that you sell. Start with your most popular products, and create videos for them. You don't have to have a large budget. With a mounted camera on a desk, you can easily produce videos that cover all the angles of your products.
Video content can be a great investment, but to make it worthwhile, you need to make sure that it reaches your potential clients. Developing a social media presence is a great way to promote all of the content you create.
Use Social Media to Share Content Assets and Knowledge
Including social media in your marketing strategy can be highly effective as a marketing tool. First, you can use them to post any content marketing assets you create. Your wine business profiles are a great way to increase your brand awareness and highlight any interesting consumer research you've performed or any created videos. Your profiles will become even more effective if you use them to interact with the community. Find groups where one vintner is interacting with another vintner on platforms like Facebook or Instagram, and add your voice to the conversation.
If you want your profiles to attract attention, you shouldn't use them just for advertising. Instead, you should focus on being an asset to the communities that you join. Provide advice on issues where you have expertise. You may be able to turn other's problems into opportunities by crafting packages that match the challenges they've described.
Social media will make it easy for clients to find you. However, it sometimes pays to be the one who reaches out to them. Providing free samples to new wineries can be a great way to build a profitable long-term relationship.
Approach New Operations With Free Samples
All forms of marketing have a limited response rate. Only a small percentage of the people you target will ever respond, and when you consider how few wineries there are, marketing can feel a little hopeless. One of the best ways to significantly improve the responses you get is to start your relationships as early as possible. Use social media to identify wineries that are just starting out and target them with special offers.
Small amounts of free samples are significantly more valuable to new operations than they are to older ones. Even a small set of materials can help them get to their first production run more quickly. This can lead to lucrative long-term relationships where you and the new winery grow together. Helping a new winery become successful can make for a great story for your brand. You should be making an effort to turn all of your client relationships into stories that reinforce your brand.
Create Stories From Successful Partnerships With Wineries
If any of these steps are effective for you, consider how you can highlight that success. Great relationships can be an effective way to reinforce the personality of your brand. You may help a winery reach the next stage with the supplies that you sell or the information you provide with these ideas. If you do, approach them and ask if they'd be willing to let you use the events as a story. The content that you create can be posted on your social media profiles or part of a special page on your website.
Attract More Wineries With a Fresh Approach
These B2B marketing ideas for wine suppliers can breathe new life into your outreach efforts. Do industry research to provide your clients with valuable information. Use video content to reassure them of the quality of your materials. When you've created effective content, host it on regularly-updated social media profiles.
You can also develop better early relationships by providing samples and special offers to the new wineries who need them the most. If you do end up helping a winery, make sure that you highlight your work to associate it with your brand.
Want more information on how to incorporate these b2b marketing ideas into your current strategy? Schedule a call today!