Last Updated on June 24, 2021 by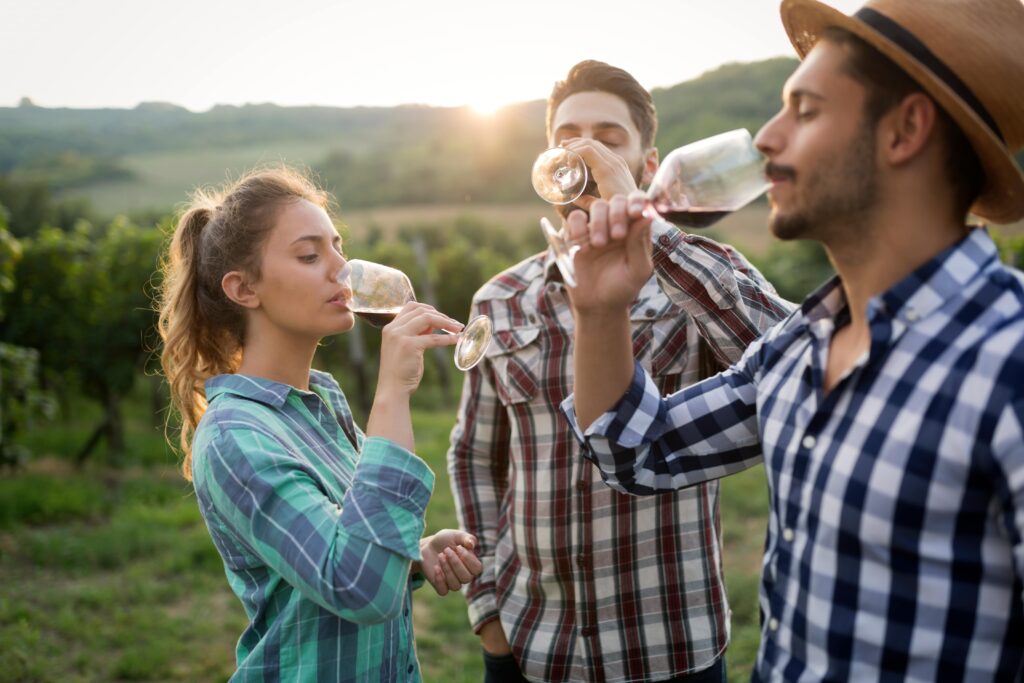 Marketing is the most effective way to reach the wineries that need your supplies and services. However, not all marketing teams are prepared to meet the needs of winery suppliers. You may need to seek out a team that has a unique combination of qualifications. In this short guide, you'll learn about some of the factors you should consider before choosing your outreach partners. For each one, you'll learn what it means and why it matters.
What you should look for in a marketing company:
A focus on wine suppliers and their history
An emphasis on online marketing
An understanding of SEO
Let's start by looking at the importance of choosing a team with a focus on winery suppliers.
A focus on wine suppliers and their history
You should choose a marketing partner who focuses on serving wine suppliers. Doing so can help you avoid serious headaches, especially in the planning stages. Here are some of the reasons that you should marketers who focus on wine suppliers:
They will respect the expertise of vintners
Wineries are professional operations. You can't approach them with the language that you'd use to speak to a mass-market of buyers. Any advertising materials that result from your campaign will need to address the right needs and use the correct terms.
If you need to explain every term involved in the winery business to your marketing partner, it's going to slow down your campaign significantly. Any review stages will take far longer than they should, and that means additional costs.
You don't have to waste time teaching them about the regulatory burdens
Alcohol is a heavily-scrutinized industry. Even the ads are subject to laws enforced by the Alcohol and Tobacco Tax and Trade Bureau (TTB) and other regulators. Marketers who work with wine suppliers understand these laws. You won't have to spend additional time training them on what ads may and may not say.
It should be clear if a marketer focuses on wine suppliers. While it will likely be emphasized on their website and other materials, the best way to find out if a marketer has experience with wine supply clients is by asking them directly. Marketers who are proud of their work should be able to provide references who can vouch for them. If they can't provide names, they should still be able to show you materials used in past campaigns that have had the brand removed.
An emphasis on online marketing
You should choose a marketing partner who emphasizes the role of online channels in their plans. This is important for several reasons. First, most research begins online. People start looking for any service by gathering the information they can find with a search.
They aren't only looking for your website, however. There are a lot of other places potential clients can learn about you and your reputation. For example, they may browse your company's social media accounts to find out if you seem like an expert. If your marketing partner emphasizes online marketing, they'll likely have experience building social media accounts that reinforce your brand.
A partner that emphasizes the importance of online marketing channels will also be able to help with outreach. Through email and other types of messages, outreach is an effective way to reach vintners who aren't reached by any other advertising. It should be simple to determine if your marketing partner values online marketing. Start by examining the services that they offer. If they place emphasis on online marketing, they will also offer a number of ways for you to reach clients online. Online marketing services may include:
Online advertising (PPC)
Content marketing
Social media marketing
While an emphasis on online searches is important on its own, your marketing partners must be experienced with SEO in particular.
An understanding of SEO
You should choose a marketing partner who believes in the importance of search engine optimization (SEO). You already understand the importance of a marketing partner who emphasizes online channels, but SEO is both a part of online marketing as well as a whole category unto itself.
SEO is the ultimate tool of first impressions. When most people research anything online, they start with a basic search. The set of results that they see has a powerful effect on the rest of their decision-making process. Wine suppliers that don't appear may not be considered for the next round of research.
While SEO is a vital strategy, it's also one that can take a long time. The right marketing partner will understand the importance of laying down the foundation of SEO. This means choosing the right keywords early, applying them to your website with the right balance, and developing off-site factors that reinforce SEO over time. The best way to determine if a marketing partner understands the importance of SEO is to review the services that they offer. If you've confirmed that they offer online marketing services, SEO should be included.
Find the right marketing company for your needs
Remember to choose a marketing partner who has experience with wine suppliers and has worked with them in the past. Make sure that your partner places an emphasis on online marketing and that they prioritize SEO first. If you can find a partner who meets all of these criteria, you'll know you've found one that can help you find success in the market.