Last Updated on October 24, 2022 by Troika Gellido
The wine market has never faced the myriad of challenges and headwinds it has today. From the pandemic to the labor shortage to supply chain issues, producers must also grapple with a demand shift as Baby Boomers age and Gen Z gravitates toward different beverage choices. That makes riding the wave of wine bottle packaging trends imperative to stay competitive—and profitable.
Industry experts predicted the wine industry wouldn't falter. Global sales for 2021 topped $340.8 billion, with an estimated $456.76 billion in 2028. The question is how to stand out with so much competition vying for consumer attention. The answer starts with packaging.
Understanding Your Market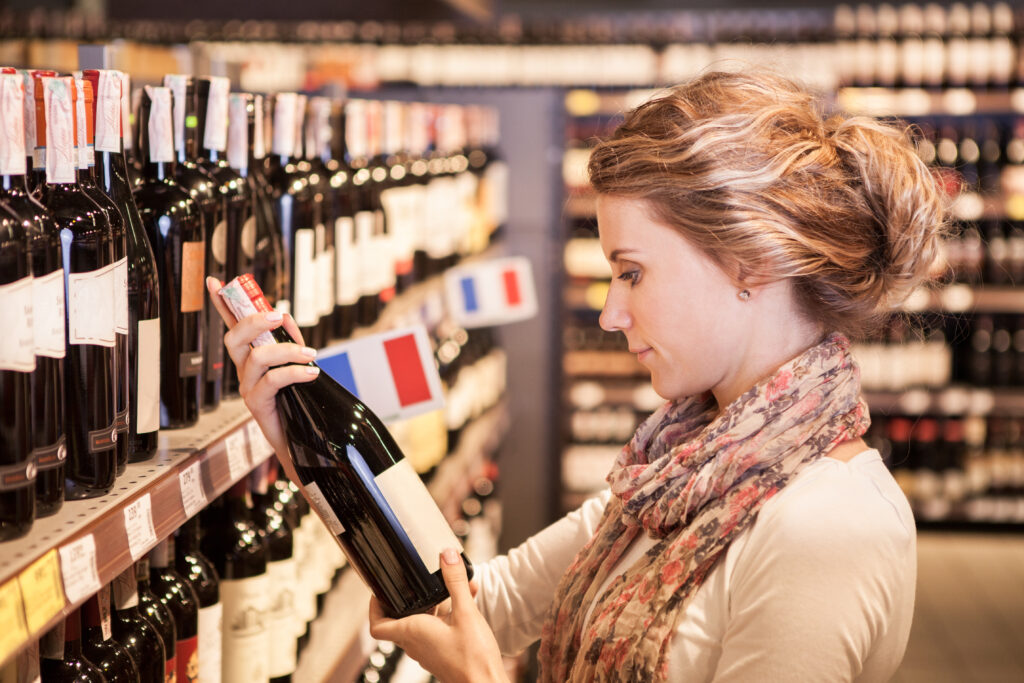 Constellation Brands' landmark consumer survey remains relevant today, particularly when juxtaposed with consumer buying trends. The updated data show that the highest percentage of consumers are price-driven. That fact has significant implications, given that wineries may budget up to 10 percent of their costs on wine packaging. Producers must also consider wine consumption rates.
According to the 2022 State of the Wine Industry Report, individuals 65 and older make up the largest share of wine drinkers. The other consideration is net sales by gender. According to Wine Direct, 61.2 percent of wine purchases under $20 are made by women. On the other hand, men buy most of the bottles over $30 at every price point. The differences can have profound impacts on sales.
Factors Influencing Packaging Decisions
Of course, the wine industry has one challenge that few other manufacturers face– tradition. It's a vital consideration when influencers in the industry, such as Hugh Johnson, question change for change's sake while acknowledging the need to stay relevant. It becomes an obstacle for producers trying to stay sustainable with alternative wine packaging and canned wine.
Tradition also comes into play with the closure of a glass bottle. Perhaps the most contentious has been the screwcap. A study published in the Journal of Wine Economics found consumers were willing to pay about 8 percent more for a wine bottle with a cork versus a screwcap. This perception is critical with wine packaging and premium wine. The takeaway is the cork still sells.
Climate change is another factor the wine packaging market must watch. Whereas Baby Boomers grew up in a disposable culture, Millennials believe in reusing, repurposing, and choosing eco-friendly products. This influence is undoubtedly the most significant driving force in the evolving global wine packaging market.
5 Wine Bottle Packaging Trends to Watch
The pressure driving the changes in the wine industry comes from shifting consumer values and the environmental impacts of wildfires, drought, and water shortages. It isn't a question of thinking about packaging and sustainability anymore. Producers must step up to the plate. The good news is many trends can also reduce costs for economic stability in these uncertain times.
1. Going Green
Opting for more eco-friendly packaging is the proverbial win-win. The wine industry benefits from lower manufacturing and transportation costs with alternative wine packaging. It's a business strategy that will appeal to younger generations, who expect companies to prioritize social responsibility. It's evident with organizations like Group Barthe that have committed to 100-percent environmentally friendly packaging.
Other green options exist with packaging types, like boxed and canned wine. Moving toward lighter glass bottles can reduce a winery's carbon footprint while remaining sustainable. All these choices make good business sense for keeping wine affordable. They are also visible signs of a business committing to eco-friendly practices.
2. Rebrand for Sustainability
Wine packaging with a message can appeal to other market segments identified by the Constellation Brands survey. For example, the wording of wine labels with the personal values of the producer can become a strong selling point, especially if they align with the consumer. According to Sprout Social, fostering consumer loyalty can boost buying of a brand by 57 percent.
Bear in mind the survey identified a 20-percent market share with this buyer segment. Once people identify with a brand, they often stick with it as their go-to beverage.
3. Standing Out From the Crowd
The wine market of North America has a tremendous advantage over many countries where varietal labeling isn't permitted. It's an opportunity to stand out in a crowded market with eye-catching labels and unique bottle shapes. According to the American Association of Wine Economists, a well-crafted and engaging wine design can profoundly influence purchasing decisions without even tasting the wine.
It's worth noting that the average Total Wine store has 8,000 wine brands on its shelves. Making your wine design stand out isn't just making a pretty label. It's an investment.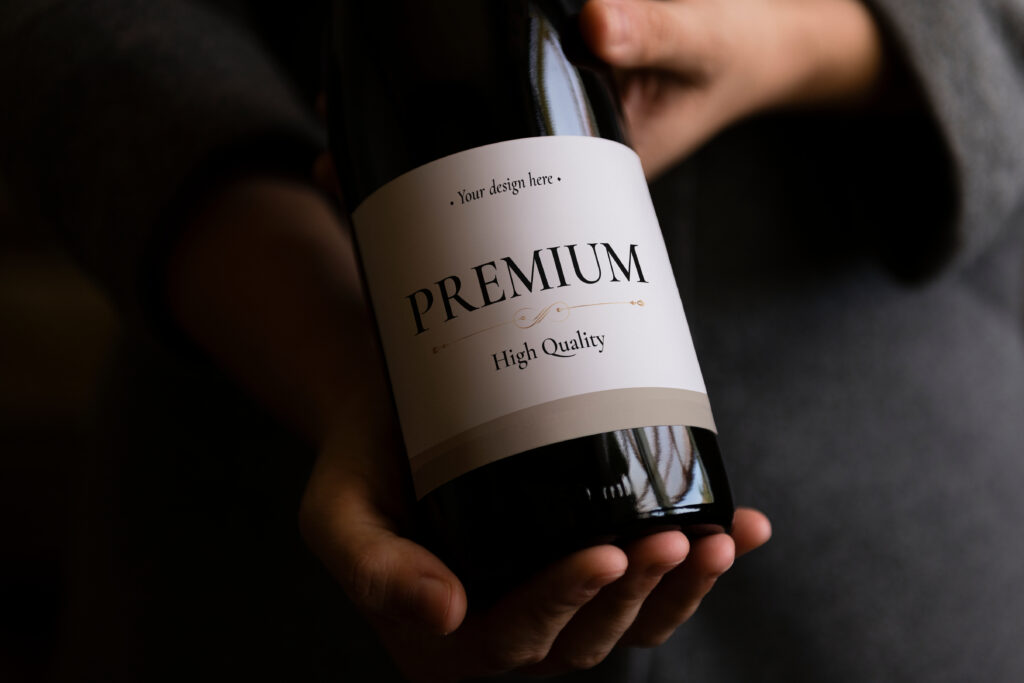 4. Telling a Story
Another effective way to reach consumers is by telling a story. People want to connect to the individuals behind the brands they buy. A wine packaging design that incorporates the history of a winery and its staff will reach more potential buyers. The message builds trust, which is the foundation of consumer loyalty and repeat sales.
5. Embracing Tech
The pandemic boosted society's adoption of tech seemingly overnight. It also opened new avenues to connect with consumers. Embracing it offers several opportunities. A wine label with social media contact information invites communication that crosses political divides. It's also the number one way people want to connect with a brand.
It used to be impossible to imagine a business without a website. Now, it's the norm. Today's reality is the QR code. Producers can accomplish several goals. A direct link to a brand's website offers another way to engage consumers. It can provide a chance to tell the winery's story or more information with a product's tech sheet. It can also foster transparency with a list of ingredients and health information.
Final Thoughts
A wine bottle isn't just a container. It's an opportunity to sell your brand and its message. That makes wine packaging a critical part of your marketing. It's essential to understand your target audience and what appeals to them to make the most of your space on the shelf. Fortunately, creativity and boldness will get your brand noticed to drive sales. Packaging may be your most important business decision.