Last Updated on June 24, 2021 by
Choosing a single form of advertising has a single main advantage: at least at the beginning, it is easy. Unfortunately, opting for a single-channel advertising strategy also gives you very little information about your potential for growth, and is most likely leaving many people in the dark about your winery. The other option is a multichannel strategy.
Most marketing experts advocate that you try multiple advertising paths, both to figure out the ones that definitely won't work for you but also to learn more about the new channels available in a modern marketing world, where digital and traditional marketing methods coexist. By trying the most popular and most effective winery marketing strategies, you learn more about your own unique location, the demographics who love your winery, and the new untapped groups who are just waiting to love your company.
Components of a Great Multichannel Strategy for Your Winery
While you'll learn even more as you put your multichannel marketing plan into action, the following facets of your plan are likely to give you a particular kind of new customer access. You can learn from the market research done by many before you and make wise choices for how to invest your marketing spend.
Website Traffic and SEO-Driven Content
The cornerstone of many digital marketing strategies in the 21st century, the content of your website is responsible for drawing people in. This is both true of its inviting look and overall brand story, but also is true of the blog or written content you place on the site.
When the pages of your site contain keywords related to your winery products, like "wine subscription service," you are more likely to be shown to searchers on Google and other search engines. Deliberately putting important keywords in your website content, as well as following the general guidelines for appealing to Google's algorithm, are part of Search Engine Optimization, or SEO.
When your content is SEO-friendly, more people who are already looking for what you offer will find your brand. This is a great first step, but making your brand stick with your leads is also done in a variety of other ways.
PPC Advertisements
Pay-per-click, or PPC ads, are the advertisements that appear on a wide variety of websites, including the most valuable top spots on a Google listing. These advertisements are spaces that search engines and other sites sell, saying that you only pay if someone clicks through to your site. It's a great idea to think through which keywords are so important to you that you want to show up first.
PPC, when combined with SEO, can be especially powerful. Remember, if a PPC ad works and the visitor clicks on it, you still need an interesting, informative website to hold their interest. These two strategies work well together.
Email Automation Campaigns
Creating email templates that go out to a loyal set of customers and other leads who have provided you with an email address is a great way to deepen engagement with those who are already interested. Asking, for instance, website visitors who arrived through SEO or PPC to give their email address may be a good strategy to keep them thinking about your brand even if they aren't ready to buy.
Eye-Catching Video Ads
Video ads are a great strategy when your product is associated with strong emotions or good memories, and wine often is a product with these overtones. Using a video advertisement appeals to viewers who wouldn't necessarily read a whole blog post or email newsletter, which diversifies the group of people who know about your brand.
Geofenced Advertising
When someone enters the area near your company, geofenced advertising can trigger to only show your ad while they are within a certain distance from you. These ads are connected to location, and visiting a winery in-person is one of the services you want to offer. Adding these location-specific ads just makes your advertising strategy even more diverse, as well as giving people a nudge when they are close enough to make the decision easy.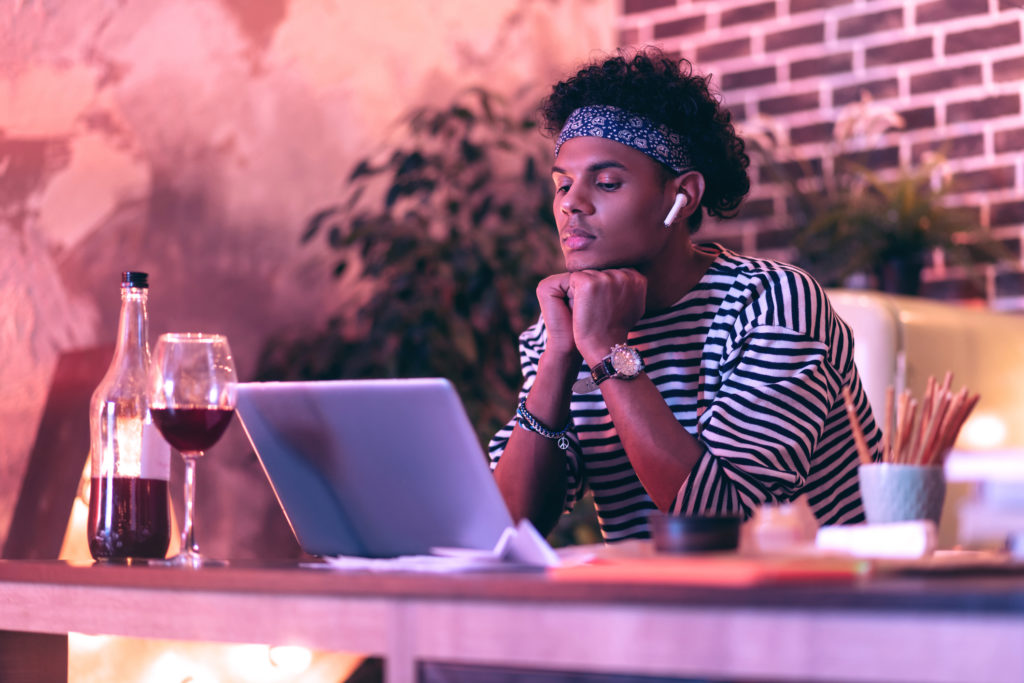 What Happens When Your Multichannel Strategy Takes Off
Your Brand Story Reaches More People
The core point of a multichannel approach is that you will gain more qualified leads through reaching more viewers who have relevant interests, those leads will return more customers, and you'll grow in total revenue and in profit. It's a good reason on its own, but there are other benefits as well.
More People Know More Complete Versions of Your Brand Story
A multichannel approach increases the chance that your most qualified leads may see your information in a variety of locations; they may read a valuable wine-related blog post on your website and then see a luscious video advertising your wine. People build associations over time, and no one likes viewing the exact same advertisement over and over. Multichannel strategies put you in the position to organically seem to be 'popping up' in different areas where your most qualified leads happen to be reading or watching. They're more likely to learn more about you and feel like they really understand what makes you stand out, which is good for closing the deal.
You Gain Insight Into Which Channels Reach the Most People Total, The Most Responsive People, and The Most New People
As your multichannel strategy matures, you'll start seeing results through website traffic metrics. These analytics show where your traffic is coming from, and other things, like what time of day or what keywords are appealing the most to your target markets. You'll find that some strategies bring in a lot of traffic but not many sales, percentage-wise. Others may bring in fewer people, but almost all of those visitors make a purchase. Lastly, when you are tracking 'unique visitors' to your site, you can tell whether new channels you add are bringing in people who have seen you before, or are visiting for the first time. All of these metrics impact how you allocate your ad spend to each channel.
The goal is not to reduce your multichannel strategy down to a single channel. After all, no single channel can offer the variety of viewers that you need in order to get the word out effectively. However, every new metric from your multichannel strategy is teaching you more about where your customers really come from, so you will drop some channels and add new ones over time.
Ready to formulate and launch a truly multichannel strategy? Contact us today at Barrels Ahead!