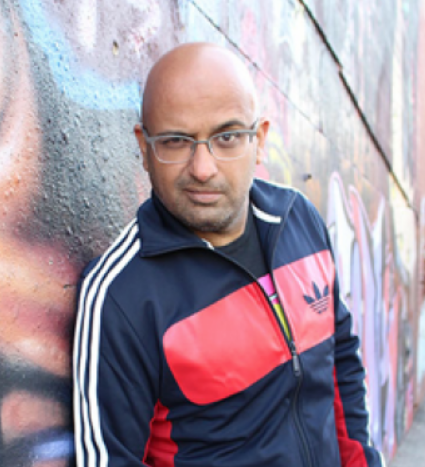 Duncan Alney is the Founder and CEO of Firebelly Marketing, a globally ranked social media marketing agency. Duncan specializes in mission-driven food, beverage, and beauty brands, and he uses social media to help them become more likable and profitable. Firebelly Marketing received Sprout Social's Cultivate Award and was ranked asone of the Top 10 social media agencies by Clutch.
Duncan is also the host of The Firebelly Social Show, a podcast that features food and beverage brands on a mission to make the world better.
Here's a glimpse of what you'll learn:
Duncan Alney discusses Firebelly Marketing and his values
The benefits of being an open and honest leader
Social media tips for businesses in the craft beverage industry
Duncan's favorite platform at the moment: Pinterest
How can you use stories—and social media—to build an emotional connection?
Social media's impact, no matter the size of your business
Distinguishing your website from your social media
Duncan and Drew talk about their favorite drinks
In this episode…
Social media is a great tool for your company to engage with customers, but are you utilizing the various platforms correctly? When you focus your website around social media, you could actually be driving prospective customers away from your business. So, how can you gain a strong social media presence without drawing away from your company's services?
Marketing expert Duncan Alney has been in the industry for over 20 years, and he's here to share his expert tips on making social media work for you and your brand. According to Duncan, there are no industry secrets: it's all about being honest, vulnerable, and transparent with your community. In doing so, your audience will trust the brand and its values and become long-term customers for your business.
In this episode of Legends Behind the Craft, Drew Hendricks is joined by Duncan Alney, Founder and CEO of Firebelly Marketing. Together, they discuss the best social media strategies for wine and beverage companies. Duncan talks about tailoring your message, creating conversational and visual authenticity, and the best ways to engage your audience. Stay tuned.
Resources Mentioned in this episode
Sponsor for this episode…
This episode is brought to you by Barrels Ahead.
Barrels Ahead is a wine and craft marketing agency that propels organic growth by using a powerful combination of content development, Search Engine Optimization, and paid search.
At Barrels Ahead, we know that your business is unique. That's why we work with you to create a one-of-a-kind marketing strategy that highlights your authenticity, tells your story, and makes your business stand out from your competitors.
Our team at Barrels Ahead helps you leverage your knowledge so you can enjoy the results and revenue your business deserves.
So, what are you waiting for? Unlock your results today!
To learn more, visit barrelsahead.com or email us at hello@barrelsahead.com to schedule a strategy call.