Last Updated on November 16, 2023 by nicole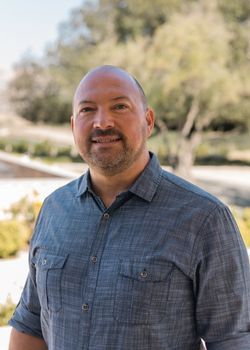 Nathan Carlson, Winemaker and General Manager at Center of Effort Wines blends a family farming background with a passion for winemaking. From Sta. Rita Hills to Napa Valley, his career reflects a commitment to sustainability. Joining COE in 2010, Nathan oversees production, emphasizing site-specific techniques and cohesive teamwork. His influence extends beyond COE, with a role in industry research and global winemaking connections. In the heart of California wine country, Nathan Carlson shapes the legacy of Center of Effort Wines.
Here's a glimpse of what you'll learn:
Nathan discusses the beginnings of his career in Edna Valley
A glimpse on Center of Effort as an all-estate winery, emphasizing control over farming practices and winemaking on the property
The rich history of the Edna Valley, with a specific focus on Center of Effort's vineyards, some of the oldest in the area dating back to the late '90s
The importance of sustainability at Center of Effort, highlighting its role as the first SIP-Certified custom crush facility
Exciting sustainability initiatives, including the use of biodegradable stretch film and efforts to reduce plastic waste in winemaking
The amazing venture into kegging wines for restaurant partnerships
Center of Effort's winemaking style, and the challenges it faced in pursuing organic practices in Edna Valley
Take a closer look at their winemaking process focusing on light intervention and the use of native yeast in a custom crush facility
An in-depth view of the barrel selection process at Center of Effort, including experimentation with Acacia barrels and their impact on wine production
Nathan reflects on the delicate balance between his roles as General Manager and Winemaker at Center of Effort Wines
In this episode with Nathan Carlson
Join Nathan Carlson of Center of Effort Wines, as he uncorks the story of their all-estate winery in Edna Valley. Delve into the challenges and triumphs of organic viticulture, sustainable practices, and innovations like biodegradable stretch film and innovative packaging ventures.
In today's episode of the Legends Behind the Craft podcast, Drew Thomas Hendricks and Bianca Harmon are joined by Nathan Carlson, Winemaker and General Manager at Center of Effort Wines. Explore the craftsmanship behind cellar-worthy GSM wines and the art of using native yeast in a custom crush facility. Nathan also shares insights into barrel selection, including experiments with Acacia barrels. Learn about the balance between the roles of GM and Winemaker in this vintage journey through Center of Effort Wines.
Resources Mentioned in this episode
Sponsor for this episode…
This episode is brought to you by Barrels Ahead.
Barrels Ahead is a wine and craft marketing agency that propels organic growth by using a powerful combination of content development, Search Engine Optimization, and paid search.
At Barrels Ahead, we know that your business is unique. That's why we work with you to create a one-of-a-kind marketing strategy that highlights your authenticity, tells your story, and makes your business stand out from your competitors.
Our team at Barrels Ahead helps you leverage your knowledge so you can enjoy the results and revenue your business deserves.
So, what are you waiting for? Unlock your results today!
To learn more, visit barrelsahead.com or email us at hello@barrelsahead.com to schedule a strategy call.
EPISODE TRANSCRIPT
[00:00:00] Drew Thomas Hendricks: Drew Thomas Hendricks here, I'm the host of the Legends Behind the Craft podcast. On this show, I talk with leaders in the wine and craft beverage industry. You know, before we get started, brief sponsor messages. So you all know I run a digital agency called Barrels Ahead, and we help wineries and craft beverage producers scale their businesses through authentic content.
We've just recently launched a brand new program, helping wineries set up their own podcasts. If you're interested, please reach out. Today we have Nathan Carlson on the show. Nathan's the GM and winemaker for Center of Effort in Edna Valley. Welcome to the show, Nathan.
[00:00:37] Nathan Carlson: Hey, thanks for having me, Drew.
[00:00:39] Drew Thomas Hendricks: Oh, thanks for being on.
[00:00:40] Nathan Carlson: Glad to have you here.
[00:00:41] Drew Thomas Hendricks: Bianca's also joining us today. She's our guest host and podcast producer. How's it going, Bianca?
[00:00:47] Bianca Harmon: It's going great, Drew.
[00:00:49] Drew Thomas Hendricks: So, Nathan, talk to us. How did you get started in the wine industry? Let's go back to square one. I know you're a marine biologist by trade or by…
[00:00:57] Nathan Carlson: Yeah. Well, I trained myself in marine biology.
I, I'm a, my path kind of came from, from being in a farming family in Minnesota. I was really interested in how our farming activities were affecting the aquatic biology of the lakes and streams near our property. And that led me into marine science, marine biology. When I was at college, I, you know, never was in a family that wine was very important or really a part of what we did.
Yeah. But when I was at college, I kind of put myself through school by working in restaurants where wine was really key and I learned about it. I was really interested in it. And when I finally moved to Santa Barbara and met some of the winemakers in the local area, I just kind of begged my way into my first job and started to see all the little, all the little pieces that kind of appealed that there was science and there was farming, agriculture, history.
And, you know, all these things, I thought that I had a place to contribute in it and it was. Early in the Central Coast wine industry, and I was really lucky to kind of grow along with the industry here.
[00:02:07] Drew Thomas Hendricks: That's very good. Now, did you grow up in a wine-drinking family in Minnesota or is that, did that come out?
[00:02:12] Nathan Carlson: Not at all. Yeah, there's still not a wine-drinking family, but they're, they're visiting me next week and we'll, I imagine we'll have a glass or two, but it's not a normal part of my upbringing.
[00:02:23] Drew Thomas Hendricks: So in the, in the central coast, let's talk a little bit about the Edna Valley and how you got your start there.
[00:02:29] Nathan Carlson: Yeah, I, I kind of, my first full-time job in the wine industry was with a winery locally here called Laetitia Winery and Vineyards. And so it was, I had known a little bit about the region here, but it was really a friend of mine, Eric, who was managing part of that business at the time, who kind of invited me in and trusted.
And gave me a little bit of space to, to learn more about the business. And I really, I think that my kind of Minnesota Midwestern work ethic was really key and I started to pick up a few other, opportunities and really had a key, a key seven years of growth at Claiborne and Churchill Winery, which is a small family-owned winery right around the corner from here.
And, Clay and Fredericka really gave me space to learn and be involved in a lot of parts of the business and really solidify my, you know, my desire to make a life in, in doing this. And, you know, after seven years with them, I moved to a winery in Oregon for a short time before an opportunity opened up again here in the Edna Valley at Tolosa Winery.
And at Tolosa, that was the first time I was in more of a, more medium size commercial winery that had a lot of complexity and a lot of moving parts. So we were making, you know, we're making wine for other wineries as well. This is also my first winemaker position. And they also, they made it possible for me to go to UC Davis and finish this certificate program there for working winemakers, which really gave me kind of a, a different network of people.
And a different appreciation for maybe theory in, in addition to the practical side of things. So I credit that a lot with growth as well in a different way. It gave me a lot of tools that I use today in our, our business here too.
[00:04:25] Drew Thomas Hendricks: Yeah. Give us an example.
[00:04:27] Nathan Carlson: Yeah. I mean, so it was really a key part of the model at, at Tolosa at that time, they were making wine for a lot of other companies, and so I was really involved in a lot of the Diageo products at that time, and so I started to see how there was application of really traditional, artisanal, small scale winemaking applied to really large blends. So where we were making, you know, Chardonnay for a vacation, we might have, you know, a thousand barrels in a, in a barrel program.
And yet we were still stirring them and topping them. And then we were also trying to replicate the effect of barrels in large tanks. And I think I got an appreciation for, for what it takes to do winemaking at that scale as well. And we still, you know, in our, our business today, I think we're, it's a place where we're working on a very, very small scale hand, high touch on every part of the operation.
And at the same time, we can bring really good technique and really good attention to quality on a, on a more moderate, moderate kind of mid-scale approach as well.
[00:05:44] Drew Thomas Hendricks: Yeah, that's a really interesting, I want to circle back to that once we learn a little bit more about Center of Effort, like how a real boutique small-scale winery can also incorporate that sort of large-scale production and draw a balance.
Talk to us about Center of Effort, where you're at right now.
[00:06:01] Nathan Carlson: Sure. Well, so Center of Effort is an all-estate winery project. That means that we're, we're in control of the all of the farming practices. We're making the wine here on our, on our property, really trying to tell the story of our, our property and the vintage that we, that the wine comes from.
And so that's how I approach it. It's less of a style goal for a wine than it is. Kind of true expression of what, what's best about our property. It's over time that kind of can evolve. It can even mean that we're changing varieties in some cases are changing. You know, making those more long-term decisions, but we're trying to let it be dictated by the, by the natural condition here.
[00:06:49] Drew Thomas Hendricks: Wow. And the Center of Effort, the vineyards are some of the older vineyards in the Edna Valley area from what I understand.
[00:06:57] Nathan Carlson: Yeah, we are at this point. I mean, I think that the history of the Edna Valley goes back to the early seventies. We're, I would say that our oldest vineyards are part of the sort of second wave.
And this would be, you know, vineyards from 1997. That's when our estate was planted. That was about the time I started in the wine industry. So it is interesting to think back to that time. And, at that time, what was happening in our area was a lot of discussion of clonal application in Pinot Noir, especially.
A much better like canopy management and trellising, especially in Pinot Noir. I think it's like this kind of bright line where Pinot before was kind of difficult and sometimes weedy or like tomato leaf like it was really hard to manage those vegetal elements. And then through better canopy management, better, vine selection, better spacings, the wines got dramatically better.
And, and I think we have, we still have those vineyards producing really well for us, but we've also taken things to even a different level at this point in our New York plantings and kind of replantings of, of the vineyard.
[00:08:12] Drew Thomas Hendricks: Yeah, it's a, I remember the late nineties and 97. Well, cause I was living up in San Francisco at the time and my best friend was down in Santa Barbara and we'd always take the one on one down and just, I started driving down there, like from 90 through 2000.
And the amount of vineyards that popped up in those 10 years was just startling, especially right by Laetitia there. That, that stretch.
[00:08:36] Nathan Carlson: Yeah. When I worked for Laetitia at that time, they planted, gosh, I think that they planted like 400 additional acres on that parcel. Meanwhile, in Santa Barbara County, that was when Kendall Jackson did a huge planting through the Cat Canyon area.
And in fact, there was a huge backlash because they bulldozed a couple thousand old oak trees right along the 101. And was really, yeah, it was a big uproar and it really was kind of a bright line for… I think that was when sustainability started to become something that was really clearly talked about.
And there was… You know, even today, we've had some instances like that happen in Paso Robles, and there's just intense pushback. Now, I think in Santa Barbara, they now have very protected kind of status for oak trees there, and we're, you know, I think that we're not quite as restrictive, but certainly, I think people are pretty careful about what they do here.
[00:09:35] Drew Thomas Hendricks: Yeah, that was, that was a strange time. I mean, we heard that there was like some talk about you can't do it, you can't do it. And then all of a sudden, like in the cloak of darkness, the trees were gone.
[00:09:47] Nathan Carlson: Yeah.
[00:09:47] Drew Thomas Hendricks: It was anyhow under brighter things. Sustainability is one of the bigger things that you're, I mean, it's, it's very important to you and Center of Effort.
Let's talk about current sustainability and the efforts that you're making within your winery.
[00:10:02] Nathan Carlson: Yeah, well we are, I think as, as I said, we at Center of Effort are making some wines for other, other businesses as well. And in fact, we're the first SIP-certified or sustainability and practice-certified custom crush facility.
And so we've had that, that certification since 2000. And what that means is that we have, we've gone through the process of auditing and, and certifying our winery processes in addition to how we farm in the vineyard. We're entirely solar-powered. In fact, at this point, we're, we're pushing back extra energy to the grid beyond what we generate.
We are, we have a plan for recycling water.
[00:10:48] Drew Thomas Hendricks: Was gonna ask about that.
[00:10:50] Nathan Carlson: Yeah, and energy, energy conservation here is really important. We have a recycling plan that is pretty careful and we're right now. Something we're excited about is, we've been testing some biodegradable stretch film for a lot of the plastic pallet wrapping is just something that's bothered us for a long time.
Like we're using a lot of plastics in. And just as a necessity of warehousing and moving materials. So if this actually can work well for us, then I think that we're gonna probably see it rolled out to a lot of other wineries locally as well.
[00:11:27] Bianca Harmon: You're talking about the wrapping that goes when they're stacking the cases of wine and then they take it and they just saran wrap the… Crap out of it.
[00:11:38] Nathan Carlson: Exactly. Yeah.
[00:11:39] Bianca Harmon: And then it's just stored. But when you're undoing it, I mean, even in the tasting rooms, when they would bring pallets of wine in, they're undoing it. It was just balls and balls of plastic and you just tossed it.
[00:11:52] Nathan Carlson: It's just, it's just waste. Yeah. So if we can move to something that is compostable, I think it's a huge win.
And it's like those little simple things that can, that add up to a lot of, a lot of impact over, over the course of the industry.
[00:12:08] Bianca Harmon: And where's this coming from?
[00:12:11] Nathan Carlson: We found a supplier in Australia a while ago and this new, this new importer, I'm not sure where they're doing the manufacturing, but, we were testing a couple different, a couple different lines right now, but it seems to perform really well in early, you know, early testing and application.
What we want to see is you don't want it to biodegrade in the, in the warehouse in six months. Like that would be a negative.
[00:12:35] Bianca Harmon: Yeah, that's a fear.
[00:12:38] Drew Thomas Hendricks: So that's how do you go about testing it to see if it's biodegrading, do you bury it and check that?
[00:12:43] Nathan Carlson: Yeah, I have it in my compost. I have it in my compost pile at home right now.
So I'm kind of evaluating it there.
[00:12:50] Bianca Harmon: Okay.
[00:12:52] Nathan Carlson: Yeah, they claim it's like in a commercial composting facility, but I want to see how in a practical sense it'll break down.
[00:12:59] Bianca Harmon: And then in the warehouse, are you like, like have an area where you've got some pallets? Wrapped up and you're just kind of watching it to see what it does over the next six months or,
[00:13:11] Nathan Carlson: Yeah. We did a couple SKUs that we know are gonna stay in the warehouse for an extended time and probably not move out into, into the, into distribution. So I think that that'll be the best place to make the first evaluation. And then, and then we'll just begin to move into using it and, and I'm sure we'll hear back.
We usually get feedback when things don't work, especially. Another thing that's been really important for us has been, shipping wine and kegs for a lot of restaurant business. And so there's one restaurant partner that we work really strongly with called Sixty Vines. And they have a network of restaurants.
I don't, I remember it's like maybe eight or nine states that they operate in. And their entire restaurant is based around sourcing high-end wines in keg and replacing, you know, the bottled wines for the most part. And so their director of food and beverage came out of working for Halter Ranch Vineyards in Paso Robles and has a real strong knowledge and affinity for the Central Coast.
And so he's working, I think, with us, you know, Stolpman, a number of other, a number of other suppliers. And so we have been supplying our kind of restaurant brand, Fossil Point Pinot Noir to him for a number of years. But we just, we just did a really high-end Cuve kegging of a, of a Grenache and Syrah estate blend called Il Due, which is one of our top wines that we produce.
And so they're gonna have that on draft coming up in the next year or so, for their programs. We're excited to show, yeah, to show higher-end wines, as well as the more kind of standard wines.
[00:14:59] Drew Thomas Hendricks: That's exciting. Are you seeing an increase in restaurants to like really requesting the kegs or is it still for some of these distributors, a front, you got to educate and show them that there's the qualities there.
[00:15:12] Nathan Carlson: It depends on a distributor-by-distributor basis. I think that some of them are more committed to, to those things. But what is important is that we've proven ourselves to be a pretty reliable partner in that. I think that people want to know there's consistency, that the quality control is there, that they can rely on availability as well.
And, so I think we'll see it grow. I think that I've really seen it grow in some restaurant groups that are focusing on that as a key part of what they do as well. And having that be something of a draw, that they can provide a high-quality wine in a taste or a carat or a glass, you know, as it makes sense.
[00:15:55] Drew Thomas Hendricks: What about high-quality bladder bags for consumers? I know Tablas Creek just started investigating in there. Their Patelin came out in a three-litre box wine, which was fantastic for a daily drinker. Have you guys started looking at that at all?
[00:16:09] Nathan Carlson: I haven't, I think it's brilliant. And especially like, I think they unveiled that right during the time we were having all these supply chain issues, you know, when it's like impossible to get glass or glass could vary in price by, you know, factor of two or three compared to what you're used to.
And I think that I just saw that they're going to be pouring a lot of wine in their tasting room from draft as well.
[00:16:32] Drew Thomas Hendricks: Yeah, they just,
[00:16:33] Nathan Carlson: They're replacing. Yeah, I think that they're, I think that they're, they've been a really good kind of thought leader or kind of somebody who's willing to take the, take the leap and figure out the, what the things to watch out for might be.
And so, I always appreciate and learn from those guys. I don't have a plan for a bag in box right now, but we have, gosh, I have another winemaker that my, my partner used to work with who he, he's gone out and he's bottling some really high-end kind of, some really high-quality South of France, red and white in, I think it's a three-litre box and those ones are fantastic.
He can ship them right through the, you know, ship them just right in their carton. And it's just, it is a smart thing for just your daily drinker kind of wine for sure. And I imagine restaurants, there's utility there too.
[00:17:29] Drew Thomas Hendricks: Oh, for sure. And I think it's just, it's educating the consumer on that because I mean, box wines, they're getting a better status, but they still don't have the fine wine status that they… Could have. And I think a lot of the work with the draft programs that you're doing starts educating the consumer that they're with the restaurants start doing it. The wineries start pouring it that way. They start to get a little more familiar that not everything has to come up with a cork or a screw top or a closure.
[00:17:55] Nathan Carlson: Exactly. I mean, they, they say that the average bottle of wine from the time of purchase is consumed within like 12 hours or something like that. And the, there's not really the reason for the cork and the foil and the bottle. Other than it kind of is giving us some quality keys, I guess, for those kinds of daily drinker wines.
Now, we certainly make wines that we hope you're going to set aside for 10 years or 15 years. And we know that they're going to be good for that. I don't think that that portion is going to move to bag in the box anytime soon.
[00:18:28] Drew Thomas Hendricks: That's a whole different, that's a style, there's a ceremony, there's, I mean, you're not going to mess with that.
Let's talk about your winemaking style since you brought up some of the wines for cellaring. Talk to me about that and the landscape at COE.
[00:18:42] Nathan Carlson: Sure. Well, at Center of Effort, we are, we're an all-state winery. That's number one. So I'm telling story of the soil. We farm sustainably, meaning that we're not organic.
And in the Edna Valley, organic is really difficult. We work with some vineyards that are organic, but that is a commitment to probably more tractor passes, harsher chemicals that are harder on your team and harder on the neighbors. And you know, sometimes avoidable crop loss as well. And so we have, some measures we use in the, in the vineyard.
We eliminated herbicides in 2011. We have moved into having sheep and goats do grazing on the land in the, in the winter season. We're establishing intentional cover crops. We have insectary blocks to encourage beneficial insects. And there's even a lot of our, I mean, sustainability looks at not only what is, what's safe and natural for the environment, but also what is efficient and what is, you know, what the return on investment is for the process that we're following.
And so we, we do use in row tilling rather than herbicide. We are using a mechanical leafer in a lot of instances to cut down on hand passes. But, there's times when we have to just send the crews in as well, with shovels to, to knock down weeds or with, you know, by hand to kind of tailor in the shoots and make sure that sunlight is exposed just right on the, on the fruit.
[00:20:21] Drew Thomas Hendricks: Yeah, why is organic or biodynamics or organic so difficult in Edna Valley?
[00:20:27] Nathan Carlson: Yeah, well, the Edna Valley, we're the nearest to the ocean Appalachian of any, any California Appalachian. So average distance is about four miles to the Pacific. And that means that comes with a lot of fog, a lot of kind of dampness.
It's amazing for aromatic whites and for Pinot Noir and wines that we want to hold acid in, in the wines. But every fungal disease is active here. Powdery mildew is a fact of life. We can have foliar botrytis in some years. Like I think we're going to fight it this year with the wet, springtime that we've had.
[00:21:02] Drew Thomas Hendricks: Yeah.
[00:21:02] Nathan Carlson: And so it is hard to just, yeah, yeah. The Dolcetto, that is the best case scenario of what can happen with botrytis at the right time or the right conditions. But yeah, in any case, we're always, everything we do is, even the leafing that I mentioned, we're trying to open up some airflow through the fruit zone.
So, it is, you have to get everything right or it ends poorly for you. You can't, you can't get sloppy in viticulture. I think if you drive through the Edna Valley or parts of Santa Maria Valley, you'll see that attention to, like, the canopy is managed very, very erect.
In a way that some hot climate areas, you don't have to consider that nearly as much. But our, the main varieties here, we grow Chardonnay and Pinot Noir. Those have been planted from the beginning. We have, we developed the first Chenin Blanc in this valley in about the last 35 years, and we have, we have a block that is, it's become probably one of our most sought after wines, and is always received really eagerly.
And then Grenache, Syrah, and in fact, some Mourvèdre. I think we have the only Mourvèdre in, in the Edna Valley. So we're moving into some Red Rhones as well.
[00:22:27] Bianca Harmon: So you're making some GSM wines?
[00:22:29] Nathan Carlson: We are, we have our first red Mourvedre wine in barrel from the 2022 vintage, and that is, that's the one variety that may be difficult to get fully ripe in the Edna Valley.
[00:22:41] Drew Thomas Hendricks: Yeah, that's really close to the coast for that. Is that sort of like the more like over-the-hill type vineyards without the line of sight to the ocean?
[00:22:49] Nathan Carlson: Yeah. They say that, in France, they say that Moved should have its face to the sun. And an ocean in the ocean, it's back or something like that. I don't know.
Like it's planted in Bondola is a really great appellation for it, but it is just in from the Mediterranean. The Mediterranean is a little bit warmer than the Pacific. So, yeah, I, we have a small, small amount of Mourvedre and I think it'll be a complex and kind of blending element in our wines. So we're learning about it at this point, but it has been terrific in our, our rosé.
We've used it in rosé for a number of years and we're just now getting confident with, with it as a red wine as well. So that's the vineyard. I, I think, yeah, the, yeah, everything is handpicked at night generally. So the process has been for our team. We have about a team of seven people who for the most part work on our property all year round.
And so when it comes time to harvest, they're able to go out starting at about either 10 p.m. or midnight, depending on the, the schedule. And in their eight-hour shift, they should be able to pick about four tons of Pinot Noir or as much as maybe 12 tons of Chardonnay. Just that Chardonnay, bigger clusters, it comes off faster.
And then my winery team will arrive at the winery about 6 a.m., get everything sanitized. And so by seven o'clock, they're processing fruit and, and getting it through the, the receiving line. And that's all done by hand as well. So we have people sorting clusters, sorting berries, usually by noon, we're cleaning up and we're, you know, that, that morning's fruit is already processed.
So in, in winemaking, you're always losing quality as soon as you take the fruit off of the vine. And so the quicker you can have that fruit processed and safely in the winery the better off you are.
[00:24:47] Drew Thomas Hendricks: Yeah, how, in your opinion, like, so with your winemaking style, so what, once you get the grapes in, how would you classify your fingerprint onto the wines?
[00:24:58] Nathan Carlson: We are, we're pretty light in terms of intervention with white wines. We press really quickly and gently. We make a really early press cut. So we're trying to get the juice away from the skins really quickly. So we want to pick up very little bitterness. We want to pick up very little of the, like the phenol and, and tannins and pigments that will eventually become a substrate for oxidation.
So we make kind of a, it's much like what's done in champagne where they make a, they make kind of three cuts and use the, the heart of, of that. We're doing a really similar kind of press cycle. With red wines, we're processing by hand cluster and various sorting for the most part. And then fermenting in small, like 1.3-ton lots is our most common fermentation size for Pinot Noir with hand punch downs.
We're a native yeast house, but by and large, so both in Chardonnay and Pinot Noir, we are, we're letting ferments start slowly on their own, and it's not a dogmatic thing if we have problems or we see that there could be an issue with fermentation, we'll, we'll use some commercial yeast, but we find that by allowing the wines to have their own kind of pace of fermentation, we end up with much more kind of varied results and more options to blend back from so in the end, we want to have a lot of options and a lot of complexity in the wine.
I don't want one wine that tastes like one thing. I want to have layers that we can build up in the in the finished wines.
[00:26:32] Drew Thomas Hendricks: Sure. With native yeast. How does that work with a custom crush facility when some of those people may be wanting to bring in commercial use for their fermentations?
[00:26:41] Nathan Carlson: Yeah. I mean, when I say native yeast, it's like, we're so allowing the ferment to start naturally, like slowly and on its own.
I don't have an illusion that we have some special kind of weird strain of yeast. It's probably more properly like feral yeast, right? Like we're allowing small populations to start and you get more participation by there's, you know, if you think about like sourdough bread, you're allowing this.
[00:27:07] Drew Thomas Hendricks: You're a baker on your, in your off time.
[00:27:10] Nathan Carlson: Yeah. Sourdough bread, you get so many other kind of lactic and bacterial fermentations that contribute to the, to the intense flavor of the one of the, of the bread. And in our case, it's a little bit of the same thing. It's not, there's no question that the known strains are going to dominate after about two or 3 percent alcohol they that will.
But we, we're also fortunate, the Edna Valley, the wines always have great pH, really good acidity. So there's very little that can go. You're very, very wrong. That acidity really selects for the right bacteria and yeast anyway. And so we, we see ferments especially in white wines might last six months sometimes, and that long biological activity really helps the, I think it helps the oak of the barrel to be more integrated in the, in the wine.
I don't think that I want oak to be a flavoring agent for the wine. I want the structure from the oak and have it be really well integrated. And if, I can move this around, I'm actually in this cellar, but we have, I don't know, we have all these concrete vessels behind me, and so these are, we have quite a few.
These are concrete vessels made by a company in France called -. And they're, they kind of act as a barrel. They're, they allow some gentle oxidation of the wine through the side of the vessel as the wine ages. And so we've really come to use those in our Chardonnay as a way to make wines that have that kind of richness and the weight that comes from barrel aging without having a lot of oak flavor that's right over the top of the, of the wine itself.
And then I have, sorry, I have some barrels over here. There's a few specific coopers that we work with. This one right here is called Tremo. And it's, we're looking for really different things in our barrels than what I have in the past for Chardonnay. So I have…
[00:29:22] Drew Thomas Hendricks: What do you look for in a barrel?
[00:29:24] Nathan Carlson: Yeah, I'm looking for kind of hard spice notes. And what we've, we've come to look for is really long stave aging. So we'll leave those staves outside for minimum 36 months in most cases, and then a really gentle toasting. So I want to shape the barrel and kind of cure it, but I want to leave some raw oak tone as well.
Our chardonnays tend to be really high in natural acidity. And we're in a lot of times in the past, we've gone for like really sweet flavored kind of barrels, things that have kind of caramel and vanilla tones that doesn't work really well with our more savory kind of, they're just like a little bit more, more citrus tone.
And so we're looking for cardamom and kind of a gentle, a gentle kind of underlie of, of hard spice in the, in the wines instead.
[00:30:14] Drew Thomas Hendricks: Yeah, I see in some of the production notes, you're also experimenting with some Acacia barrels.
[00:30:20] Nathan Carlson: We are. And in fact, there's Acacia barrels here as well. I am going to show you that too.
Try to get my thumb not in here. So these are, these are Acacia barrels right here. And see how they're a little bit orange in tone?
[00:30:36] Bianca Harmon: They're so pretty.
[00:30:37] Nathan Carlson: Yeah. And so Acacia is something I first saw in Bordeaux when I was working there. I think 2008 with some other winemakers. They were using it in the sweet wine districts in Sauternes and Barsac to bring kind of a honeycomb character to the, to their sweet wines.
And I, here at our estate, the Chardonnay was always, we had really just one clone of Chardonnay on the property. It was kind of planted on the most regular vineyard blocks. And so it was looking for everything I could to get different, kind of diversity of flavor into the final blend. And Acacia was something we brought in that works really well on a small percentage.
They're never our favorite wines individually. But they bring like a kind of, when the barrels are new, they bring like a wet willow kind of a sapling kind of aroma of freshness. And when they age, those barrels, even six years old, they'll have like a sort of like a fenugreek kind of aroma. Fenugreek is sort of almost a maple syrup kind of tone. Or like, like honeycomb kind of aroma.
[00:31:49] Bianca Harmon: Where are you getting your Acacia barrels from?
[00:31:52] Nathan Carlson: We get them from a cooper called Treuil, which is based right outside of Bordeaux. And even that was a learning process. The first time that I ordered Acacia barrels, the barrel rep had never sold any. He finally confirmed, "Oh yeah, I can get you some Acacia barrels. How do you want them toasted?"
And so I told him, just toast it like our other barrels. And those first two barrels, it like the first wine we made in them, it smelled like somebody put their cigarette out and because Acacia is like this kind of oily wood, it has like a lot of sap and a lot of oil. And when you toast it, it just got very accurate and kind of burnt.
And so we've learned since then that these are, we steam bend them instead and just allow it to be, more or less not like we don't want combustion of any kind of those. They're a big success now and I think they're, it's something subtle but we know and we can demonstrate the difference when we make our blends for sure.
[00:32:53] Drew Thomas Hendricks: Oh, that's cool. Does Acacia see any, do any of the red blends see Acacia or is it mostly just for the whites or exclusively for the whites?
[00:33:01] Nathan Carlson: In our cellar, it's only whites in, I don't know if that's the same everywhere and Acacia is very niche everywhere, but what I've heard it most used for is sweet wines, and for some champagne cuvées that are aged in barrel.
[00:33:16] Drew Thomas Hendricks: I can definitely see that nuance really adding to the. Really adding to the wine.
So Nathan, as we're kind of wrapping down, I do want to know, how do you draw the line between the GM and the winemaker role?
[00:33:29] Nathan Carlson: I think that the winemaker role is the one that I'm more naturally suited for and where I feel more comfortable. The general manager became like kind of a necessity, but it's also where I've I'm able to see the most kind of personal growth in myself. Right?
And, and I think that I, a lot of that comes from, I think the systems, the processes are not hard to, for me to understand how to manage, but it's like building teams is something that's more of a challenge for me and has been, you know, just recognizing that people work together differently. And, and then I think that the, you know, as I've gone along in my career, I have a lot of like satisfaction for having seen people kind of grow through our business and move on into industry and become really, really important parts of it.
And we have a really strong tie with Cal Poly San Luis Obispo and their winemaking program. Most of my team are graduates out of either that program or out of that school, for sure.
[00:34:32] Bianca Harmon: Do you get some interns through that as well?
[00:34:36] Nathan Carlson: We, we do. We have usually eight to ten interns during a normal harvest.
And one thing that we really, we've developed over time, we have a really strong training program. We have kind of a grid where we know what everyone's going to learn through the process. We're really clear that we, we view part of what their, our commitment to them is that they're able to ask the why behind anything that they're asked to do.
And we, we try to have a really open conversation about this. And just in the, in, I think that this is a great classroom because we're doing everything from very small scale, high end, high touch hand winemaking up to client winemaking. And we're trying to show that we have every, every, degree of respect for the quality at both ends of those scales and that they're in contact with a lot of different winemakers that have different kinds of views of how to get to the, maybe the same end result.
We try to have some interaction with the winemakers and even have them come in, pull some corks, and talk through kind of what the, what their vision is or what their view is. And I want everyone here to know that we're, we're not just making like, you know, some sort of cog in a winemaking machine, but we're, we're trying to really come up with an end result that is going to be, you know, going across the world.
Like, I know that people can walk into a grocery store, probably anywhere in this country, and have some wine that passed through our hands here. And so if you're a student and this is your first view of, of what your career might be, this really exposes you to a lot. And I want, like, I have so much satisfaction now, and I kind of see that that's equally important to growing these minds is to like, kind of nurturing people that are going to be really instrumental in, in doing this long past when I'm done, you know, or when I'm gone, so.
I think it's a really important part of it.
[00:36:32] Drew Thomas Hendricks: That's a wonderful way of, of thinking about it. I love that. So, Nathan, where can people find out more about you and Center of Effort Winery?
[00:36:41] Nathan Carlson: Yeah, I'm easy to find. I'm nathan@coewine.com and our website, coewine.com is a great place to get introduced to what we do.
[00:36:53] Drew Thomas Hendricks: That's fantastic. And, you already have a tasting room open for tasting. People can come on and visit.
[00:36:59] Nathan Carlson: We do. We have a gorgeous tasting room, great view of the Santa Lucia mountain range. And, you know, at the right time of year, you'll have little baby goats out there nibbling at the, at the cover crop as well.
We have a great culinary program here as well. So, Lindsay has been working a lot on developing food, you know, food menu and pairing boards from our orchards and from neighboring cheese makers and charcuterie producers as well.
[00:37:29] Drew Thomas Hendricks: Awesome. Everyone's gotta go check that out. Well, Nathan, thank you so much for joining us today.
[00:37:36] Nathan Carlson: Thanks for having me with you. Thank you.
[00:37:38] Drew Thomas Hendricks: You have a, you have a great day.
[00:37:39] Bianca Harmon: Thanks Nathan.