Last Updated on June 6, 2023 by nicole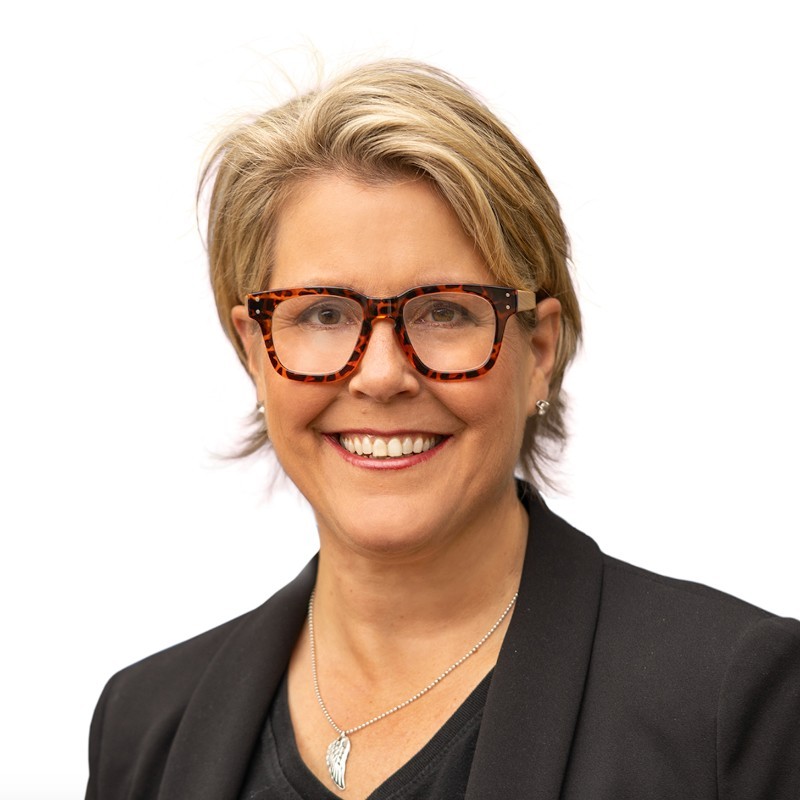 Jill Osur, a visionary and luminary in the spheres of political fundraising, the Special Olympics, and entrepreneurship, derives inspiration from her athletic background and unwavering dedication to empowering women. As the founder and CEO of Teneral Cellars, Jill employs her leadership prowess honed through her former tenure as a UC Berkeley softball player to surmount challenges and shape her distinctive style. Driven by a profound desire to elevate women and instigate profound transformation, Jill's guiding principles have steered her path, propelling her from a shrewd political fundraiser to a marketing maven at Special Olympics Northern California and Nevada and ultimately leading her to forge her entrepreneurial journey.
Jill's indomitable spirit has fostered the birth of various consumer product enterprises and ventures that embody the ethos of "doing well by doing good." Previously, as the co-founder and director of a prominent winery group based in California, Jill took the bold step of establishing Teneral Cellars, a groundbreaking digital winery, in the year 2020. Teneral Cellars epitomizes Jill's conviction that wine can serve as a conduit for transformation, becoming a catalyst for gender parity and social justice, not only within the wine industry but also within the fabric of our broader culture.
Here's a glimpse of what you'll learn:
Jill Osur is the founder and CEO of Teneral Cellars
Jill is an avid consumer and has wanted to be in the wine industry since college
She puts conversation starters on the back of every bottle to open conversations and guide people to take tangible actions
Fighting for women's fundamental human rights should not be a political issue
Teneral Cellars is owned and operated by women, with vendors and suppliers that are women and minority-owned businesses
She aims to create real conversations about real issues
Introducing Women's Health Collection labels to emphasize the importance of women's health in communities
Teneral Cellars' wines are sustainably farmed and use a women-owned technology called "Tastry" to test 248 million pallets
Utilizing corporate wine experiences, event marketing, and corporate gifting to get the brand out
The brand resonates across all age groups, but women 54 to early 60s are the top consumers
She advises listeners to listen to your gut and be true to yourself
In this episode with Jill Osur
In this episode with Jill Osur, Jill shares her inspiring journey into the wine industry and how she is using her business to fight for gender and racial justice. Find out why Jill chose a dragonfly logo for Teneral Cellars.
Jill shares why it's important to use your voice and power to create a more equitable world for all and how companies can harness their power for good to taking action on issues that matter.
In today's episode of the Legends Behind the Craft podcast, Drew Thomas Hendricks and Bianca Harmon are joined by Jill Osur. Jill Osur is the founder and CEO of Teneral Cellars. Jill shares her marketing strategies for getting her brand out digitally by running ads, having virtual wine experiences, event marketing, corporate gifting, and worthy-case marketing.
Resources Mentioned in this episode
Sponsor for this episode…
This episode is brought to you by Barrels Ahead.
Barrels Ahead is a wine and craft marketing agency that propels organic growth by using a powerful combination of content development, Search Engine Optimization, and paid search.
At Barrels Ahead, we know that your business is unique. That's why we work with you to create a one-of-a-kind marketing strategy that highlights your authenticity, tells your story, and makes your business stand out from your competitors.
Our team at Barrels Ahead helps you leverage your knowledge so you can enjoy the results and revenue your business deserves.
So, what are you waiting for? Unlock your results today!
To learn more, visit barrelsahead.com or email us at hello@barrelsahead.com to schedule a strategy call.
EPISODE TRANSCRIPT
[00:00:00] Drew Thomas Hendricks: Drew Thomas Hendricks here. I'm the host of the Legends Behind the Craft podcast. On the show, I talk with leaders in the wine and craft beverage industry. Before we get on with the show, we gotta have a brief sponsor message. Today's episode is sponsored by Barrels Ahead. Barrels Ahead, we help with wine and craft industry scale their businesses through authentic content.
Go to barrelsahead.com today to learn more. On the last show, I talk with Brandon Amaroso founder of Electriq Marketing. Brandon's got an incredible story. He founded Electriq while in college and in the space of two years. He grew his agency from two to 50 people and was recently acquired by DRINKS.
And we talked about the new Shopify platform dedicated to the alcohol industry. If you haven't listened to that episode, be sure to give it a listen. Today I am super excited to talk with Jill Osur. Jill is the CEO of Teneral Cellars. Welcome to the show, Jill. Thanks. Thanks for having me, Drew. Oh, thank you so much for being on. Glad we could connect here. So, Jill, tell us a little bit about yourself and Teneral Cellars before we dive in.
[00:01:03] Jill Osur: Yeah. No, I appreciate it. Thank you. I mean, about me are about Teneral Cellars. Oh, it's your choice. Let's find out about you first. Alright.
[00:01:08] Bianca Harmon: Start about you. How'd you get started?
[00:01:10] Jill Osur: About me? Well, I was an avid consumer. And, actually when I play softball at, Berkeley in 1985 and so close to Napa. I was just enamored with that. And then I got involved in politics and started out doing fundraising and advance work. And every great event I went to there was wine on the table. And I just loved how wine connected people. And so I put it on my vision board early on in my career that I really wanted to be in the wine industry. Took a couple of sidesteps before that I have three, amazing young adult children and I worked at Special Olympics for 15 years, which I'd always wanted to do as an athlete. But I was doing a fund, I was doing fundraising there and cause marketing and I always incorporated some great wine into my events. I had a couple winery owners on my board, so it just was natural and then I realized that it was time. Time for me to really take that leap after the 08 crash and find an avenue to really do what I love and love what I do, and gotten into the wine industry in
like late 2000, I don't know, 13 or so, but got on the distribution side first. But that was interesting because like you'd have great success building a brand. Yeah. And then they'd walk into your office and say, "Hey, thanks so much for building our brand. We're gonna be leaving you, now we're gonna go over to Southern Glaciers or whatever the big boys were."
And I realized we had no control over that. So we actually had a brand. Called Myka Cellars that we had built to about 10,000 cases and he had hated the business side of the business. And so, we bought that brand in 2015 and then literally did research on every AVA in California. And El Dorado County just kept screaming at us because of the quality of the dirt.
There's no water issues. I mean, people don't realize the last time we had seven years of drought, El Dorado County owns its own federal water rights. So it was literally selling water to other, other counties and the dirt's equally as good as Napa. And Marco Cappelli, who was working at Swanson at the time, actually helped put El Dorado County on the map with that statement. But there was also no production restrictions. So we went up there, we started a company, had multiple, successful brands, multiple successful tasting rooms. But for me, it was really once covid hit. Mm-hmm. And I was working at home like so many of us do and or were at the time. Mm-hmm.
It was also following the, you know, the murders of Ahmaud Arbery, Breonna Taylor, and George Floyd. And the news cycles were consumed with the civil unrest in this country. And so I just was sitting there saying, what am I doing as a leader in the wine industry to be part of the solutions that I wanna see in the world because I was one of four executive team members.
I was a major owner in this company, but as I was sitting there, I was realizing I had become very tamed in an industry that is steeped in tradition and dominated by men. And that's just a fact. But when people say, Jill tamed? No way. Cuz I was a collegiate athlete, I was a catcher at CAL.
I have to use my voice to be successful at my position. I was brought up in a Jewish family and was taught tikkun olam, which is to repair the world and to leave it better than you found it. But before you repair the world, you have to repair your community and before your community, your family.
So being on the front line of, you know, civil and racial and social justice issues, that's not new to me. But somehow I had completely lost my voice and was leaving the best part of myself with the door on most days. And while that was sad, the saddest part was that my company was missing out on my brilliance. And when I say brilliance, it's really showing up in alignment and integrity with your highest most authentic self. So as I was at home, I was like looking at my own industry and I'm like, God, there's only 10% female winemakers, 0.1% black winemakers, men, and women. Many female sommelier are still making 70 cents on the dollar to their male counterparts.
And yes, while there are women in tasting rooms when you look at the industry as a whole, there are very few women in leadership positions and even fewer women of color, but almost 70% of wine is purchased by women. Mm-hmm. And the industry doesn't reflect its largest customer. So I kind of had an aha moment at that, at like right then and there, and said, you know what?
I know I was put on this earth to use my voice. So why not harness the power of business for good and why not use wine as a conduit for change? And when I gave myself permission, Teneral Cellars came pouring out of me literally in a couple days. I hadn't given it a prior thought. And that was in about June of 2020.
And we launched, Teneral on October 1st. 2020 is a digitally native vertical brand that's a certified women-owned business. We sustainably farm and produce all of our wines and we donate 10% of profits back to organizations that empower women and fight for gender and racial justice. Because when people open up a bottle of wine, I want them to open the necessary conversations because the best conversations I've ever had, there's been a bottle or two or three or four on the table.
Absolutely. So that's my little background story.
[00:06:00] Drew Thomas Hendricks: That is a concise one. It's, really funny how change sometimes happens. Like in your case, in your story, you sat around for a good amount of time. Then all of a sudden, just like that, you're able to launch everything. It was all sitting there so subliminally or kind of latent latent voice.
[00:06:16] Bianca Harmon: What does Teneral mean?
[00:06:17] Drew Thomas Hendricks: Almost like a volcano waiting to erupt.
[00:06:19] Jill Osur: Yeah. Well and Bianca, that's a great transition to that. So I chose the logo and the name very for very specific reasons around this story. So the dragonfly represents the transformation I wanna see in the world, and it reminds us to be the light and the word Teneral is when a dragonfly comes out of its cast, it's in its most vulnerable state.
Its wings are colorless, it can't fly. And within a few days, it gets its full colors and its wings, spreads its wings, and takes off with amazing power and grace or grit and grace. And for me, that represents all women. Like we all have that power within us. We just have to claim that power spread our wings and fly.
And I was that vulnerable dragonfly like I was stuck in this position where I was leaving the best part of myself at the door on most days. And it took the crisis of Covid and the unrest in this country for me to really have my own realization. And as you were saying Drew, it's like this subconscious messaging that had must have always been there.
It was like, it just, I gave it permission and it came out and obviously starting wine companies, not quite as easy as that, but you have to at least have the good idea before you do that.
[00:07:23] Drew Thomas Hendricks: Absolutely. That's it. So when you were founding Teneral, I mean everything kind of fell in line, but years of industry experience have kind of helped you navigate and do that launch.
How did you go about launching this new brand and a very kind of, I don't wanna say, I mean a politically motivated brand has its own challenges as well.
[00:07:42] Jill Osur: Well, it's interesting and I do wanna address that. I think by talking about, you know, issues around elevating women and inspiring change, if not political.
I know our country, we have politicized everything, but fighting for instance, women's fundamental human rights should not be a political issue. Yeah, that's a very good point. Fighting for, we had a Love is Love Collection last year, fighting for you know all forms of love to be valued
should not be a political issue, right? Celebrating the 50th anniversary of Title IX should not be a political issue. And it's always interesting when we post things the comments, right? But I welcome that because it gives us opportunities to educate. We put a conversation starter on the back of every bottle.
So when you open a bottle, you open a conversation and then we give you, you know, we guide you so that you could actually take tangible actions. What we call the dragonfly effect is the cumulative effect of all of us taking actions to create that transformation that we wanna see. And that's our dragonfly effect.
And so I don't mind pushing the envelope because the time we live in right now actually is calling for people to be bold and courageous. And the reality is ever since I worked at Special Olympics, and I did the second national cause marketing campaign in this country behind Feed the Children.
And I did that with Special Olympics and Cingular Wireless, and which was then purchased by AT&T. But I know still to this day that studies range from anywhere from 70 to like 78% of consumers expect that companies will take a stance on things that they care about. Cuz they're not expecting our government to take a stance on those things.
Mm-hmm. I mean, our government is broken. I don't care what side you're on. Our government is not serving the people that it was meant to serve. And so why not have companies, again, harness the power of business for good? And for me, why not use wine as that conduit for change?
[00:09:29] Drew Thomas Hendricks: I love that. And it's so weird how we get language stuck in our head just based on what's being pushed at us. And inculcated upon us every day. And I use that word political just cuz that's all I hear now. It seems that every issue, if it's gonna be somewhat controversial that's the new synonym, but it's not.
[00:09:45] Jill Osur: Yeah. Yeah. When somebody asks me, you know, are you political? And I'm like, well, do you believe that? Women should be treated as equal citizens in this country is political. And then you answer the question and then you'll answer the question that you're asking me, right? And so, depending on where you are on that, but I like to look at it even as a like things like that look at it as an economic issue. When women do better, our country does better. When our country does better, we actually have, are considered a stronger superpower. Less threats on the country, less threats on everything. And our GDP is impacted. So, yeah, I love just to open up the conversation so that we could actually begin having those things in our current Ruthless Collection. We literally have like a party kit so that you can download all of the facts around gun safety, around womens' re reproductive health and justice, and around voting rights and. So that you at least could have the information on the table. We could, you know we give those conversation starters and then invite people over. Have a Ruthless party and have the necessary conversations because there's been so much divisiveness in this country.
And again, I got into the wine industry cuz it connects people.
[00:10:50] Drew Thomas Hendricks: I love that fact that you're trying to actually have tangible, real conversations.
[00:10:54] Bianca Harmon: Well, that's what I was gonna say.
[00:10:55] Drew Thomas Hendricks: We don't have a lot of that anymore. Usually like.
[00:10:57] Bianca Harmon: I feel like you can't have a conversation in this anymore.
I mean, people have these days when you wanna talk about the hard things. They don't wanna talk. I mean, it becomes people not being friends anymore, right? Over different beliefs. and I feel like at the end of the day, we all want the same thing. But nobody wants to have that conversation.
[00:11:17] Drew Thomas Hendricks: Mm-hmm.
[00:11:17] Jill Osur: Yeah. Yeah. And I feel like we can be, you know, we can be a great source for that because, you know look, I mean let's be honest. When you drink, you know, when you drink wine, it also relaxes you a little bit. When you're relaxed you have a tendency to be more open-minded and open up. And so why not use that opportunity? And it's so, we're literally on a mission to reshape the wine industry so that it reflects its biggest customer, but also just to create a more equitable world for all women. And look Drew, you know, we need great allies. We need men to be supportive of this. And we have so many great male customers that buy corporate gifts from us. That, you know, love what our message is. That have daughters and certainly don't want their daughters to grow up in a world, you know, that isn't fair, and just, and equal for them.
And so it's just important. And this is when we were talking about like voting with your dollars. I mean, we talk about the difficult things. I also like to talk about the easy things. We can fight for all of these things, but one thing no one can take away is your ability to vote with your dollars.
I mean, if women are 52% of the population, if they went out and was or conscious and intentional every day about just buying products that were made by women or minority-owned businesses, we can move hundreds of millions of dollars in the economy in an instant. We have to be more conscious about that.
And you were saying using that word political, it's cuz it's been, you know, ingrained in us. Well, there's so many things in us. Well, there's so many things that have been ingrained in us that we have to start questioning those things. Like where did that belief come from? That there's one job opening, and women need to take each other out and fight to the death of each other.
And one person's gonna, you know, end up standing. Women didn't come up with that. Mm-hmm. And, you know, and this idea that we shouldn't be bring our heart, you know, to the table and our gut and our instinct to business decisions, everything should be made with the head. These are old operating systems that we're the.
[00:13:04] Drew Thomas Hendricks: Truth and what's right.
[00:13:06] Jill Osur: Yeah, If we want a more inclusive world right now, we have to show up with our heart. Our heart is a center for all emotional connection and that includes negotiations. It includes creating better environments and cultures and workplaces. So, you know, we're trying to question everything and just create a, you know, company that's owned by women, you know?
Operated by women. Every one of our vendors, and suppliers are women and minority-owned businesses. Like that to me is the kind of disruptive behavior we have to have, or actions to actually make a change. I don't wanna be carbon neutral so to speak, on 50% because then we're not moving, we're not moving the needle anywhere.
[00:13:43] Drew Thomas Hendricks: No, it's active conversation and I know it's focused towards women, but I see what you're doing is so much bigger. It is just actually having real conversations about issues. Like I was a philosophy major. I thought I was gonna be a professor of philosophy. I was always about truth.
I was a punk rock and challenged the system. But man, over the last probably 20, 30 years, I've lost that kind of drive. And it's just easier to talk about food than talk about real change.
[00:14:11] Jill Osur: Yeah. Yeah. And I think we just have to ask ourselves where we are, and even rethink what responsibility of business is because I think it's good business to care about people.
You know, and I know we talk a lot these days about diversity, equity, and inclusion, but now they're finally starting to include the B for belonging. Cuz you could have all the programs in the world. Mm-hmm. But if people don't feel like they belong, then it's all for not. And so it makes it easy for me since it's not easy changing a wine industry.
[00:14:40] Drew Thomas Hendricks: Uhhuh.
[00:14:40] Jill Osur: But it makes it much easier for me to know that I can show up every day for the first time in many years and be in full alignment and integrity with my highest most authentic selves.
So if something hard comes at me, I'm like it's okay. Like this is part of the journey, but I know what we're doing is so important. And it needs to be done. And, you know, it's like why I'll get in somebody's face when they're like, Well, when I said you wanna join our swarm wine club? And they're, well I'm already a member of four other clubs.
And I'm, well how many of them are women owned and run? How many of them sustainably farm and produce award-winning wines? And how many of them give back 10% of profits to organizations that empower women and fight for gender and racial justice? So if you want to truly be putting your money in places that reflect your real values, then you've gotta make some different choices.
So, it's just bringing things to more of a more conscious place and I'm happy to be out, out in front and doing that.
[00:15:31] Drew Thomas Hendricks: Absolutely. You mentioned I gotta go back to this RUTHLESS Party Pack. Tell me more about that.
[00:15:36] Jill Osur: Yeah, so I mean, so this collection's called Ruthless. And we have a Ruthless White Blend and we have a I AM THE CHANGE Proprietary Red. And it's sort of the outline looks like it could be, you know, a very famous Supreme Court Justice. But it's got a mirror in it, so when you look at it, you are the change. And then we have a MAJORITY RULES Petite Sirah, and it's literally the scales of justice and half of it is an over, you know, women's ovaries and the other half is the scale. And all of these have different conversation starters. And so this pack we put together, literally we will ship you some fun stuff to host a party like coasters and stickers and a wine opener and lots of different things. But you can download the party kit that literally has all of these links to get educated on voting rights, on what is gerrymandering. When voters are restricted from showing up all of these things. And then the other part is like gun safety, really understanding the real facts around gun safety. Cuz again, this is another one, people wanna say it's political. That's been a marketing ploy for a long time to say if you want gun safety, you don't believe in the Second Amendment.
And most people in this country don't have an issue with the Second Amendment. People have issues with that semi-automatic weapons being sold to 18-year-olds, you know, and using them why? And so it's a lot of facts on that. And then the reproductive rights and justice, women's reproductive rights, just a lot of links so that you can get yourself educated. But then we give you like, here's some questions, here's some things to consider, you know, here's how to have a conversation. And you know easier, it's not always easy. We all know there are people in our lives that maybe don't wanna have these conversations, but at least opening the conversation and making the effort to talk about these things is what's needed to bring people closer.
[00:17:15] Drew Thomas Hendricks: That's fantastic. I wish more wineries would do that. We talk to a lot that have that kind of cause-based drive behind their website and they, but it doesn't go much past their, what they give to the cause and what they put on their website. Where there's not a whole lot of education. I love the more working.
[00:17:33] Bianca Harmon: The labels are so cool too.
[00:17:35] Jill Osur: Thank you. And thank you for that cuz we actually use female artists for every different label, and that's always fun too. It's so I like find, we tend to get fans and then they're like, "Hey, I'm an artist and when can you, when can I use your, when can I do something for you?" Like the Ruthless label actually has photography in it, and it's Kristen Blush who followed RBG, followed Hillary Clinton. And she does a lot of political photography, but it was like, how do I bring her into a label? And then we figured out with this one exactly how to do that. And so it's really fun to elevate different women and get them on, really showcase them and amplify them. And then even Emily Wines as one of my advisors and an investor in the company. She's a master sommelier. She's the current president of the Court of Master Sommeliers. And when we met, the court was going through such tumultuous times because it was.
[00:18:23] Drew Thomas Hendricks: Yeah, there's a gentleman with my same name that was not too good if it's caused me a lot of pain.
[00:18:28] Jill Osur: Oh, oh yes I bet. Yes. So she's having.
[00:18:31] Drew Thomas Hendricks: I'm commonly confused.
[00:18:32] Jill Osur: Yeah. Oh, well that's too bad. You need to go and I'm not that person. Yes.
[00:18:35] Drew Thomas Hendricks: No, I've got it I'm not that drew.com.
[00:18:37] Jill Osur: Yes. Oh, got it. Okay. Yeah, so she, you know, when we first met and we were launching. The court was just going through so much transition and she's had to take some very courageous
positions to really write the ship. And these are important things. And so, you know, I have a great advisory board. I have a younger advisory board as well of like Gen Z and Gen X because it's important to understand who our future consumer is. And we've been a digitally native vertical brand, but we are looking for a tasting room now because we have a big enough
following that. I really want a place where people can come and gather and that we could host really meaningful retreats and events and again, use a property to open up a lot of these conversations because I hosted my own Ruthless party for a ton of people. Mm-hmm. And it was great like we literally set up different parts of the room around each bottle to have conversations. But I'd love to be able to do that in a more official capacity, you know, hopefully next year to really bring people together.
[00:19:32] Bianca Harmon: I love the Women's Health Collection labels too.
[00:19:36] Jill Osur: Yeah. So like perfect example, when women are healthy, our communities are healthy.
When women are healthy, our world is healthy. There are so many discrepancies when it comes to women's health, like resources. I know we donate it back to the Endometriosis Foundation of America, which is Padma Lakshmi's charity. One in ten people with ovaries suffer with endometriosis. Yet there is so few funding going toward that.
It causes period poverty literally where women have to miss work for days on and it's so dangerous. Amy Schumer just had surgery within the last, I think it's six months now, but she was saying in recovery that there's billions of dollars going toward erectile dysfunction and there's almost nothing going to something that impacts one in ten
people with ovaries in a very serious health way, and these are the discrepancies. I know at the, in the National Institute of Health, there's not even a code to study menopause. I'm proud now to say, and I want more women my age cuz we're in our prime to say, "Look, we're in menopause." Women start perimenopause as early as 35, some even earlier. We have millions of women every day coming in and outta menopause. Millions of women in menopause. We have to start speaking up about these issues and making sure that our healthcare systems, our resources, the funding that we don't have a room full of men deciding what to do around endometriosis, which there's a famous picture about that, you know, these guys don't even know what it is. It's just important. These are important issues for us to bring to the, you know, to the forefront. We still obviously have to have great wine. So, really proud about our sustainable farming.
[00:21:07] Drew Thomas Hendricks: Yeah. Talk to us about the juice.
[00:21:09] Jill Osur: Yeah. So, I have most of the juice comes from our estate vineyards up in the wine AVA Fair Play or El Dorado County. Mm-hmm. And just northeast of Sacramento or some of those that don't know where that beautiful wine region is. I have sourced a few things from Monterey and a couple of Pinot grapes from Santa Lucia Highlands and Russian River Valley, but everything comes up to our winery. we produce it there.
I've had several different female wine consultants. When we do move, I do wanna bring on a full-time female winemaker, but I've been dabbling too over the last couple years of really having my hands in the winemaking process. And we also use a women-owned technology called Tastry.
[00:21:48] Drew Thomas Hendricks: I'm familiar with that.
[00:21:49] Jill Osur: Yeah. So they've tested 248 million palates. They work with a lot of wineries, but basically, then they test all of our wine. Everyone has a unique wine palate. We wanna move the pretentiousness away from wine, right? So, I don't care if we'll use Robert Parker cuz everybody knows Robert Parker. If Robert Parker says a wine's 97 points doesn't mean my palate's gonna like that. Yeah. And quite frankly, I mean his wines are, his palate is so high in alcohol. It's like a lot of women's palates are not that, and so we're gathering.
[00:22:17] Drew Thomas Hendricks: Taste 200 wines, he needs 17% to cut.
[00:22:19] Jill Osur: I think that's, yeah. But look at, he changed the entire industry. Everybody moved their alcohol levels up because of him.
[00:22:25] Bianca Harmon: And everybody's very proud to talk about their Robert Parker wine scores.
[00:22:29] Jill Osur: Right.
[00:22:30] Bianca Harmon: I hear it all the time.
[00:22:32] Jill Osur: So this is a problem for new wine drinkers though. They'll come in and then you'll give them something and they're like, yeah. I mean, and then they feel bad, right? They feel almost ashamed that, well, it's 97 points. I should love this. I want everyone to realize that look, Bianca, you have a unique palate. Drew, you have a unique palate.
Let's find the wines that pair perfectly with your palate. And so we use this technology to help understand what our audience likes. We help it to use it so they can get paired with the best wines. And then, as we go out into wholesale, we're also gonna be able to just do some good data to really create wines that are will appeal to the broadest of palates as we go out into the market because, yeah, we have great labels and people love this story, but the wine has to be great.
And so we wanna deliver that in a way that's meaningful. And I have no issue using good data to, to figure out where we go in the future to really cater to our audience.
[00:23:25] Bianca Harmon: I think that's fantastic.
[00:23:26] Drew Thomas Hendricks: Where's that data?
[00:23:27] Bianca Harmon: Because when I worked in the tasting rooms for years and years, I would wait on people and they'd always just be like, they'd like kind of shy away when they were like, I like the sweet wines. And I'm like, "That's fine." I'm like, everybody's palates are different, and that's the beauty of wine. There's something for everybody. You don't have to feel bad because you and I used it to my advantage and people love that. I didn't make them feel like,
[00:23:49] Jill Osur: Yes.
[00:23:50] Bianca Harmon: Ooh, because I don't want that big hundred dollars Cab, then I don't drink wine properly.
[00:23:56] Jill Osur: Well, and the reality is, it's the experience they remember more than the wine. I mean, there are people that go to a lot of wineries that don't make great wine, but they come away and they've had a great experience and there's nothing wrong with that. So yeah, I want people not to feel intimidated.
I don't want us to ever be pretentious. We have great wines, and a lot of our wines for the quality, you know, I think our top wine right now is selling at 42. I mean, our pinot from Russian River Valley should be in the seventies, if not higher. It's fantastic. But I don't want price to be, you know, especially online cuz we're a digitally native vertical brand, sometimes they don't get to taste the wine, so that's important. But obviously, when we have a tasting room we can look at right you know, changing the price points or at least having some higher end, you know, estate wines that are priced higher.
[00:24:39] Drew Thomas Hendricks: That's fantastic. And, mentioned Tastry in the data-driven component. What's the data telling you about your wines and what you should be striving towards?
[00:24:48] Jill Osur: You know, we've been actually pretty good. The stuff they tested for us, you know, I think there is you know, our audience loves sort of higher acid, the bright brightness of wines. We don't add any sugar concentrate and every one of our wine is zero residual sugar.
So I know as we go on wholesale, we may need to alter that a little bit for the people that have, want a little fruitier wine. I think what I am also learning for wholesale is that maybe bring down the reds to a broader audience as opposed to the more sophisticated wine drinker. Especially cuz we're not gonna come out at the price point of being a expensive wine on the shelf. I mean, my guess is when we go in will be between, you know, 20 and 30. And so we've gotta have sort of that, everyday wine that, that majority of people enjoy. And that's still stuff we're taking a look at.
[00:25:38] Drew Thomas Hendricks: You're also discussing some pretty serious subjects, so it makes sense that your wine's gonna have little serious side to it like you don't.
[00:25:45] Jill Osur: Oh, yeah. Yeah. So we won't change the club wines cuz those are coming from the estate and you know, but like we have Vermentino there. I mean, a good portion of our audience has never even tasted a Vermentino. Our 1 in 10 White Blend from the Women's Health Collection is a beautiful white blend. That I honestly don't think a man would've made. It's got Picpoul, Grenache Blanc and Muscat in it. And it is bright and crisp, but of course, when people hear Muscat, they're like, "Oh, it must be really sweet."
I'm like, "Nope." So we haven't added any sugar in that, but it is for me that was my go-to summer porch pounder or pool pounder because it was just beautifully designed and I love introducing that cuz then it's mostly, it could be two, maybe even three of those varietals that some people have never tasted.
[00:26:27] Drew Thomas Hendricks: Mm-hmm. Yeah. We were, talking to Andrew Quady a couple weeks, months ago, and he's in I believe in the El Dorado area. And he does a dry Muscat, lower alcohol and he says it's, I mean with this new craze towards the lower BB wines.
[00:26:41] Jill Osur: Yep.
[00:26:41] Drew Thomas Hendricks: It's really seeing its heyday.
[00:26:43] Jill Osur: Yeah. I'm in, I'm very interested in that for sure.
[00:26:45] Bianca Harmon: I just bought one in my wine club from Brooks Wine Winery, which is in Oregon. And they were on the podcast too, and we loved it. And it was a dry Muscat.
[00:26:55] Jill Osur: Yeah.
[00:26:55] Bianca Harmon: And it was incredible.
[00:26:56] Jill Osur: Yep, so those become a little more difficult for me to put out in the market when we don't have a tasting in room because then people can't really taste it. Like I also had, you know, a fumet that I tasted that was fantastic. I'm like, I don't know that I can sell this digitally without people tasting it. Cuz, first of all, they have no, they don't even know what it's supposed to taste like. And so those are somewhat interesting challenges that we have.
But there's enough varietals for us to keep this for a long time.
[00:27:21] Drew Thomas Hendricks: Let's talk about like, how did you get the brand out digitally?
[00:27:25] Bianca Harmon: That's what I was gonna ask.
[00:27:25] Drew Thomas Hendricks: That's one of the most difficult things for wineries to do.
[00:27:29] Jill Osur: Well, you know, it's interesting when we launched in October 2020, the first challenge we had was it was election season.
So, we tried to run ads in October 2020. And we couldn't get anything approved, any word that was, about, social or you know they had a whole list that they would say this is political. So we literally just did some virtual wine experiences. Got affiliated with a couple of big women's events when sponsors sent wine wines to everybody.
So we didn't really start pushing till January of 21. The landscape for online advertising was still perfect then, you didn't have any of the iOS privacy issues. So we were able to really go out and target our audience beautifully and look alike audiences. And so, I mean we broke the million dollar market in our first full year in 21.
And so there's clearly an appetite for what we're doing. We're having a lot more challenges this year with just online advertising because of can't do any attribution and it's very difficult to understand where things are coming from. So I think that still remains a big part of what we do, but we do a lot more.
Since things have opened up, we do a lot more event marketing. I go and speak at a lot of women's events and conferences and that helps sort of drive our audience. We do a lot of, corporate wine experiences. We even do experiences around that include diversity, equity, and inclusion. And so that's a great way for us to get the brand out.
JPMorgan Chase has had us on a lot of things as a small business partner. But I think that too is why we need a tasting room and why we need to go into wholesale now, just because we need to have all of those, those streams of revenue along with like our corporate gifting. I mean, we're a great gift that reflects your values.
So yeah, it's I mean we're out there, but it's definitely become more challenging on the advertising side, which has made us pivot a little more back to some of the traditional sales channels.
[00:29:18] Drew Thomas Hendricks: You know, we ve seen that in our business or our clients have seen that, especially with digital ads.
It's funny. So we're, yeah. Going back, not funny, that's not the right word, but, going back to like that event-based marketing and kind of the, we had talked with Michael Houlihan from Barefoot Wines. And they really got their wines out through this worthy cause marketing in his book.
[00:29:37] Jill Osur: Yeah. Yep. But they also, I mean for them, we're in a very different category from them. They have big purse behind them. And so.
[00:29:44] Drew Thomas Hendricks: At the time though, he was just trying to get his wine out. This is like.
[00:29:47] Jill Osur: That's right, actually in the beginning. Yes.
[00:29:48] Drew Thomas Hendricks: Early days when nobody would listen to him.
[00:29:50] Jill Osur: Yes, when I worked at Special Olympics, they were donating some wines and so we had some wine of their wines at our events early on.
[00:29:55] Drew Thomas Hendricks: Very, very special type of wine, but yeah. Yeah. It's a good tip that wineries can use.
[00:30:01] Jill Osur: Absolutely. But it's interesting too, because of a lot of you were saying this earlier, a lot of companies, you know do cause marketing in the sense that they like they'll say we support pride and I realize like when we did our Love is Love Collection.
So all three wines won awards at the San Francisco Chronicle Wine Competition. I think we had a gold and two silvers on that, great. We had a Barbera, Overflowing With Pride Barbera. We had a Loud and Proud Merlot and we had an Uprising Chenin Blanc. And we partnered with the The Stonewall Inn Gives Back Initiative.
So they allowed us to put the Stonewall in on the Chenin Blanc, and we had Marsha P. Johnson's crown on that. But it was interesting when we started to advertise and we were in complete partnership with the Stonewall. And we literally went to New York. We filmed tons of content, but then people will go, "Oh, you're just rainbow washing." And it's like, I know because there are a lot of companies that do that, that people get jaded. But it's like, at least look at the company before you, you make these kind of comments on our ads because we're actually, we're having great dialogue and we did great content from the owners, from New York when we went to visit them and put some great things out. Because one of our missions was there's so many younger people, members of the LGBTQ plus community that have no idea about the history of the Stonewall in.
[00:31:11] Drew Thomas Hendricks: Yeah.
[00:31:12] Jill Osur: Because that, literally that uprising was the catalyst for the entire global gay rights movement.
And people now take for granted that people died back in the sixties so that they can love who they wanna love today. And so I think getting out there and doing our event marketing is so important. We're about to launch, to drop a gift guide because I think we have a perfect collection for everyone, in your life.
Whether it's, whether it's the feminist, whether it's the doctor, whether it's the change maker or. So but we've got a lot of fun holiday things coming up.
[00:31:42] Bianca Harmon: I was just sitting here thinking, I need to get my sister the Ruthless Pack for Christmas because that is my sister. If you knew my sister, that's my sister.
[00:31:50] Jill Osur: Oh, awesome. Well, you better get it soon then. We're gonna be sold out of those pretty soon, so.
[00:31:53] Bianca Harmon: Are you okay? No, I was was sitting here like that'd be a great Christmas present for her because she actually has this shirt. I don't know.
But it's very similar to one of the labels and like we were at some event and all these people kept coming up and complimenting her shirt and she's like, they have no idea what that is. It was like, Ben too. And she's like, they don't even know what it is, but that's fine. I don't care.
[00:32:14] Jill Osur: Yeah, yeah, exactly. Yeah. I mean think about when you give a gift, these gifts will do absolutely open the conversation and you can tell that there's meaning behind the gift, and it's a gift that gives back. If you're a tennis lover, we have Billie Jean King on our bottle when we're celebrating the 50th anniversary of Title IX and giving back to her.
Billie Jean King Leadership Initiative. I mean, this woman is literally the reason why there is equal pay in this country. And people don't realize that she's behind the scenes on so many things. She was behind the scenes on Title IX, on working with Patsy Mink, who was the author. And it's just, it's amazing to get to know the subjects of our releases too.
So I've learned, I was always a Billie Jean King fan, but I've learned so much more when we decided to do the release. And so I feel like I'm a better person every time we do a release. And I wanna float like a dragonfly, it's like I want to be a better version of myself today than yesterday and a better version of myself tomorrow than today. And so that's the journey that I'm on, and I just happen to, I get to use great wine on the journey.
[00:33:14] Drew Thomas Hendricks: That's fantastic. Yeah. So is the Gen Z, Millennials, Gen X. How do you see these different age? I know there's kind of, it's hard to stereotype, but the younger versus like people my age are, how is your brand resonating between these different age groups?
[00:33:29] Jill Osur: You know,we've done a lot of work on that and I think, I think we do resonate across the board, but the reality is statistics still show that women 54 to I don't know early sixties are still the number one consumer and been. They have a lot more of disposable income. But it's important for us to engage, and if you look at our social media, I mean we're definitely, we could be aspirational for someone, we could be right where they need us to be.
And then we're very pleasant on the eyes too for anyone that's looking at that. And so, we constantly look at all of that, but we also look at our data and we've gotta make sure that we sell wine at the end of the day. We're not gonna make the kind of impact we want in the world if we're not selling wine.
And so making sure that we're targeting the top performing audiences as well.
[00:34:14] Drew Thomas Hendricks: Right? Yeah. The juice has to be good, but from what I've seen with the Gen Zs and a lot younger, they really want to do business with wineries and businesses that actually have a soul, that have something, some substance behind them some authenticity.
[00:34:26] Jill Osur: Yes. Yeah, no, for sure. And I know when we first launched wine enthusiasts included us in two articles around Gen Z and about this whole doing well by doing good. And that's important and we want feedback from that audience as well.
I know our intentions are pure, doesn't mean we're always gonna be right. We're gonna make mistakes along the way, and that's just part of being a company, part of being an entrepreneur, part of being, you know mission driven. But we also know that we park our egos and so if we make a mistake, we'll fix it.
But we've had to make a lot of adjustments. I mean I think when we first started, we had women with the x. So W O M X N which was for a while, the more inclusive way to say that, but then the trans community said, well if we see ourselves as a woman, so you don't need to put the X in there.
And so, so then we went through when we removed the X from everything, so that's okay. Like this is feedback that we want and we did a huge campaign when we first launched and we actually were sharing content from one of our causes. I won't say who it is cause I don't wanna say this to embarrass them at all, but we, somebody called up and said there's every color of woman in there, but there's no Asian women in that picture.
I told the cause and they were mortified. I mean it was an absolute honest oversight because they, they're so inclusive in their work. But it's like, I actually felt like by us being able to communicate that back to the cause in a nice way, we're actually helping everyone. Cuz now we've created more awareness around, and that was during that movement too, where there was a ton of Asian hate and people were just saying we have to be inclusive of everyone.
So, yeah. But I think that's, you know kind of our style as a woman-owned business. If you're leading with your heart and you have to be open to feedback and open to different ways of doing things.
[00:36:05] Drew Thomas Hendricks: Absolutely. As far as opening feedback, what advice would you give, someone that wants to start a brand, a mission-driven brand such as Teneral Cellars
[00:36:14] Jill Osur: Biggest piece of advice is listen to your gut, because there are plenty of people who will give you their feedback and their comments, but so often that's from whatever baggage they carry or experience that they've had. But if you're trying to do something to make a difference, you have to be true to you because at the end of the day when things are challenging, if you are being true to yourself
that's what gets you, that's what helps get you through the tough times. And it's what gives you faith to keep moving when things aren't easy or they're challenging. And I think it's so important that every decision you make, just check in with your head, your heart, and your gut. And if they're in alignment, then you know it's right.
If you're using your head to talk yourself out of what your heart and your gut are saying, then you need to have a little, take a step back and look at it again, because that may just be that you were trained that way. And so I think you have to just really be true to you at the end of the day. And if it hasn't been done, so what maybe it's time that was done that way.
[00:37:07] Drew Thomas Hendricks: If it hasn't been done, don't ask 20 people, cuz you're gonna get 20 different answers.
[00:37:10] Jill Osur: Oh yeah. Oh, you know what, there I did have some regret asking too many people for feedback on certain things and even things that we ended up doing. And then when they were done, those same people came back and said, "Oh wow.
Yeah, that's spot on. I was totally wrong." But at the time I like was like, "Oh, she doesn't like it. She thinks we're going down the wrong path." And then I started wasting time on that energy, right? And
[00:37:31] Bianca Harmon: Oh my gosh, I used to do that all the time. It was like, and I'd ask for this person's spin.
And then it was like all these things. And so now what I originally wanted is out the door and I'm worried about what they're gonna think and they're gonna think, and it's like the less opinions and people you talk to, it's usually better.
[00:37:47] Jill Osur: Yeah. Like in some of the things I was asking, I probably shouldn't have asked cuz I hired experts to help work with me, like on our logo and on our branding and things like that.
So I think you have to be careful when you ask for suggestions or advice. Like be careful cuz you might get suggestions and advice back and then what? So yeah, so just be true to yourself. But I also think it's critically important that you surround yourself with. Like-minded people. The industry is, there are a lot of massive egos in the wine industry, and I think you have to say, who am I gonna surround myself with?
Who's gonna be open if I wanna go in this direction? And they're like, no, we've always done it this way, you know? So I think you just have to make sure that whoever you surround yourself with, that you are compatible. That you have the same missions, in mind and it's worth doing even some personality assessments to just make sure that all of you're gonna be bringing the best out of each other because that's how you succeed is when everybody's really working at optimal, optimal levels.
[00:38:49] Drew Thomas Hendricks: Do you have a favorite personality assessment?
[00:38:51] Jill Osur: I do. It's the DISC D I S C. Yeah. And it was really fascinating. It was fascinating for my team to learn that they were not surprised that I was a high D, high I. But what was surprising, not surprising, but it really answered a lot of questions is that my driver, some high Ds, high I's are driven by money or stuff.
I'm driven by altruism. So I literally wake up in the morning and I wanna make the world a better place. Doesn't mean I don't love money. But it sort of answers all the questions of my, how driven I am. Because I wake up and I'm like, how am I gonna make the world a better place today, you know? But I also learned a lot about my team, and they learned about like how if you come to Jill then you need to be prepared with. If there's an issue, what's the solution you're bringing? And if you say you're gonna do something and buy X date, then you better do it by those dates. So the DISC assessment will go so far as to give you like the three do's and don'ts.
There's a whole second level after you've taken the DISC assessment that you can work as a team. And that's been the most beneficial part is how we work together, and how do I get the most out of my team? How do we understand each other and really create that culture where everybody's firing on all cylinders.
[00:39:59] Drew Thomas Hendricks: Yeah, we need to move into that team. The team version, we do use the DISC assessment for all of our hiring. So we get a little bit of a intel there, but we don't really bring it into the whole organization, so that, that's great.
[00:40:09] Jill Osur: That's, yeah. What's great is they'll map it. So literally you will see who's fitting where. And one of the things we realized is we had a gap. And so, it also makes it helps you so that you're not always hiring people like you or totally opposite of you, but where are the real needs?
And, I love that. And so I, there's a wonderful woman that we work with that does that for our team, and it's just invaluable stuff.
[00:40:32] Drew Thomas Hendricks: Oh, that's fantastic. Yeah. I'm implementing that. Bianca, get ready.
[00:40:38] Bianca Harmon: I've already done the DISC assessment.
[00:40:39] Jill Osur: So that's gonna make it easy. They'll just take the DISC assessments back, they'll plot you, and then they can do the three dos and don'ts for each of you. And it will be life-changing, I promise you.
[00:40:48] Drew Thomas Hendricks: That's fantastic. Jill, we're kind of wrapping down. Is there anything we haven't talked about that you'd like to bring up or
[00:40:54] Jill Osur: No. You know, I just I, look we're a young company. We do great wine experiences, we do great corporate gifting, just great wine, and we've got our Swarm Wine Club.
So I'd love everybody to just visit teneralcellars.com and just check it out. See what a mission-driven wine company looks like, and something you could be proud to support and proud to gift, and really participate in. Because I think we can create a best practice with enough support from wine loving, our wine-loving communities. And really make a difference, and help elevate more women in the wine industry.
[00:41:25] Drew Thomas Hendricks: That's fantastic. Well Jill, thank you so much for joining us today.
[00:41:28] Bianca Harmon: Thanks, Jill.
[00:41:29] Jill Osur: Thank you. Thank you for having me.
[00:41:31] Drew Thomas Hendricks: And I'm excited to see the future.
[00:41:33] Jill Osur: Yes. Thank you. Hope the future is women. Just kidding. Let's just hope the future is democratic. Yes. Like democracy is what I mean. That kind of democratic.
[00:41:46] Drew Thomas Hendricks: Thank you, Jill.
[00:41:47] Jill Osur: Thank you.