Last Updated on May 11, 2022 by rise25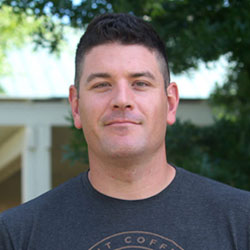 James King is the Co-owner and Operator at King Family Vineyards, a family-owned and operated vineyard settled in the foothills of the Blue Ridge Mountains in Crozet, Virginia. James began his career with King Family Vineyards serving as the Tasting Room Manager, General Manager, and working in the vineyard before taking his current position.
He graduated from the University of Virginia with a degree in history and played lacrosse for the university. James served in the United States Marine Corps, completing two combat tours overseas, and was the Student Outreach Coordinator for Archi's Acres, Inc.
Here's a glimpse of what you'll learn:
James King talks about his transition out of the military to cultivating grapes for winemaking
How do vineyards grow successfully in Virginian soil?
Why a good winemaker can adapt to the variability of rain and droughts to produce high-quality grapes
James explains the collaborative effort of the wine industry to produce coveted bottles
James shares the story behind naming their rosé
How a community event can double as a marketing tool
What are some of the restrictions for wineries to serve alcohol outdoors?
How James is connecting to the community through wine and polo
What are the future plans for James and the King Family Vineyard?
In this episode with James King
How can a winemaker connect with others in the industry? Is it possible to connect with your community through your brand?
James King understands the power of collaboration with other winemakers. By working, researching, and exchanging techniques with other winemakers and vineyards, you can create high-quality wines for consumers across the globe — and bring people together. James is connecting the community with more than just wine to create a remarkable experience for everyone.
In this episode of Legends Behind the Craft, join Drew Hendricks and Bianca Harmon as they talk with James King, Co-owner and Operator at King Family Vineyards, about the collaboration in the wine industry for greater production. James discusses how variable weather can alter the taste of grapes, how teamwork can cultivate prestigious wine flavors, and innovative ways to connect with the community.
Resources Mentioned in this episode
Sponsor for this episode…
This episode is brought to you by Barrels Ahead.
Barrels Ahead is a wine and craft marketing agency that propels organic growth by using a powerful combination of content development, Search Engine Optimization, and paid search.
At Barrels Ahead, we know that your business is unique. That's why we work with you to create a one-of-a-kind marketing strategy that highlights your authenticity, tells your story, and makes your business stand out from your competitors.
Our team at Barrels Ahead helps you leverage your knowledge so you can enjoy the results and revenue your business deserves.
So, what are you waiting for? Unlock your results today!
To learn more, visit barrelsahead.com or email us at hello@barrelsahead.com to schedule a strategy call.
Episode Transcript
Intro 0:03
Welcome to the Legends Behind the Craft podcast where we feature top leaders in the wine and craft beverage industry with your host Drew Hendricks. Now let's get started with the show.
Drew Hendricks 0:20
Drew Thomas Hendricks here and the host of Legends Behind the Craft podcast where I talk with leaders in the wine craft beverage industry. Past guests of Legends Behind the Craft include Daniel Daou of Daou Vineyards, Joe Wagner, of Copper Cane Wine and Provisions in Ken Freeman, a Freeman Winery. If you haven't listened to these yet, be sure to check them out and subscribe. Today's episode, sponsored by Barrels Ahead. At Barrels Ahead we work with you to implement a one of a kind marketing strategy. One that highlights your authenticity, tells your story and connects you with your ideal customers. In short, we help wineries and craft beverage producers unlock their story to unleash the revenue. Go to barrelsahead.com today to learn more. Speaking of Barrels Ahead today I also have Bianca Harmon on the show who's one of our direct to consumer marketing strategies, Barrels Ahead. How's it going, Bianca?
Bianca Harmon 1:09
It's good. Thanks, Drew. I'm excited to talk with James today and hear all about the Virginia winery area.
Drew Hendricks 1:17
Yes, today's guest is James King. Super excited for this. James is a Marine Corps veteran and co owner co owner at King Family Vineyards, a family owned and operated vineyard and winery in central Virginia. Welcome to the show,
James King 1:30
James. Sure. Thanks for having me. I appreciate your time.
Drew Hendricks 1:33
Oh, thank you so much for being on. So James, tell us a little bit about yourself. How how'd you go from, you know, how did you get from where you are today to where you were there,
James King 1:42
then yeah, I'm a little bit about me. I grew up in Texas. We moved here in 1995. Gather the big city and went to school in Charlottesville, Virginia, just down the road here from Thursday, and attended University of Virginia actually to play with cross love lacrosse, and also want to serve my country, our country. It's where I met my wife in the ROTC program, believe it or not, she was a Navy Nurse Corps officer. And I joined the Marine Corps and became a logistics officer. And really enjoyed that time that a couple of deployments on Iraq was Afghanistan back in the late 2000s. And at the end of my four years, wanted to get out and do other things had a couple of job offers didn't really sound interesting. Talk to my dad on the phone. He said, Well, we have an opening of a tasting room. Back at the family business and crusade if you want to have it. I said sure that sounds fun. So I started here in 2012 been doing a little bit of everything. Since then I've done the teaching management, general management, vineyard operations. Pretty much everything except make the wine thankfully. So had my hands and made pots wear many hats. And today, pretty much a catch all do all the special projects that no one else wants to do, which is fine. I'm happy to do that. Yeah, that was the transition was just you know, separating from the Marine Corps and wanting to get back to our family and the family businesses here. So that was the opportunity for me to to jump in you're you're stationed here in San Diego, where are you? Yes, I was in Kent hills in California and my wife was stationed at Balboa Naval Medical Center and they're in San Diego. So we really enjoyed Southern California for four years. I mean, it wasn't there. Most of the time. I would unfortunately. But when I was home, we really enjoyed it. We missed fish tacos and surfing. So ya
Drew Hendricks 3:30
know, my brother in law works at the Naval Hospital. He's one of the wounded warriors. He's a Benjamin Bremer and he and his wife also works in the same same facility. Small World Man small Marine Corps, what
James King 3:44
they say it is,
Drew Hendricks 3:46
it is so how so tell me about some transitioning from the Marine Corps to winery?
James King 3:51
Yeah, I mean, I think I think transitioning out of military service regardless, regardless of what you did, and where you serve and how long you serve. It can be difficult, actually had a really amazing experience. I got a flight from Virginia to California. And I just happened to reach and grab the magazine from the seatback pocket funnel. And I opened it up and the page was it described a hydroponic organic farm in Escondido, California, believe it or not by Marine Corps sergeant, who was growing basil and tomatoes for Whole Foods. And it was called Archie's Acres so I separate from Marine Corps 2011 I was waiting for my wife to leave the Navy in 2012 a year to kill in Southern California like what's troubling. So I said man, this sounds like an amazing experience. And Archie's Acres is a small scale hydro organic operation. And they bring in transitioning veterans and civilians to not only learn how to grow hydroponic agriculture, but also part of their program is you have to start a business plan. And so it's a six week in depth program. Learn to grow basil tomatoes, get your hands on the soil, which was super therapeutic and cathartic, like the marine quarter our mission is to kill and destroy. When you're a farmer, you're nurturing something that's living. So it's really therapeutic for me. And really great to meet other vets, you know, kind of going through that similar process of transition. So I had a great time I traded a business plan, I wanted to come back to Virginia, start a greenhouse, and grow food here in Virginia, and you know, talk to my dad and my family about it. Well, that sounds good. But why don't you come back and see what's going on the farm before we do that? I fell in love with the winery at that point. So my, my hydro hydroponic organic dreams of growing food kind of took a backseat here.
Drew Hendricks 5:47
And what would the what you grew from? Your dad's like, Hey, we've got a whole vineyard here. Yeah. There's plenty of stuff to grow.
James King 5:56
There's a lot to do here. Absolutely.
Drew Hendricks 5:59
So you guys started with 480 cases. And now you're you're up. You're pushing 10,000
James King 6:05
They're actually pushing 20 Oh, our first vintage was back in 2000. A little bit of history. I guess the quick synopsis. We moved from Texas and 95. We were not part of the wine industry in Texas. We didn't know about growing anything. We were in beef cattle and commercial real estate. And we moved here and my dad started playing polo in the mid 80s. He was polo player one of his bad habits. And his one request to the real estate agent. When we moved to Virginia was like to buy a farm was 12 flat acres to build a pole field. So the realtor founds what is now today Rosen farm. And in 1996 when we purchased the farm, you know grapes, we didn't grapes, we're not twinkle in her eye, right. So the very next year, we had a really bad drought and I counted seven and no rain, all the alfalfa and corn that we were going to grow and sell that died. My dad's dream of you know, being this farmer and selling corn and cutting hay with it. So we're literally sitting around the table in the fall of 97. What are we going to do to pay off the farm and my groceries and we got a knock on the door. My mom opens the door right before dinner and there's a young man standing there. And he's got a map in his hand was pretty cellphone. And Google says I just graduated from Virginia Tech with a bit of culture and analogy degree to drive around Albemarle County. I think this land has been deemed excellent for viticulture by Virginia Tech and the Virginia Cooperative Extension. And my mom was in like bit of what what was the culture? So this young man came in to dinner. And over the course of dinner, he explained basically three reasons why we can grow grapes well here, good soil, good elevation, we have kind of a dike loam soil pretty fallacious here. Elevation here is about 810 feet above sea level. Okay. And we, he said, You have great winds, were the base of the Virgin Islands here, if you go to website, you can weave in your sound calm, you can see the beautiful Blue Ridge Mountains, which are the oldest mountains in the world are dying or crumbling. But the wind predominately comes over those mountains and it blows across our farm. There's no real geographic feature to stop that wind and wind is really important in fruit production, as you probably know, because it wicks the moisture off the berry and the leaf. These pressure down keeps your fruit healthy. So he says you know good elevation, good soil, good wind. And oh, by the way, did you know crows a Virginia where you live used to be the peach capital of the world before Georgia code. So we have a railroad track running through our town that used to stop here in the 20s and 30s. And grab a bunch of peaches and apples for marketing for the city. So he basically described you're in this fruit producing region. There's peaches over there, there's apples over there. He's plant grapes. So we sat there we you know, we fed the man and you know, we said you know we're really not interested in selling you or leasing 10 acres of land but we appreciate come by and hope you got well said and good luck to you have a great life. So he left his business card which we immediately lost. But my dad being an attorney, super cerebral guy picks up some books on their culture. We've learned about what that is. And the very next year in 1998, we plant eight acres of grapes mirlo and BMA. We had higher vendor consultants we were the plan was just to sell the fruit. But my mom's had please David to me, we might make a little bit of one. So sure enough, my dad can see to that wish. And then 2002 years later, we make 460 cases. And the same year there was a wine writer from the UK that toured all over Virginia, he tastes 400 wines, and he picks eight wines that he really likes, and my dad gets a call from Barboursville vineyard, which is established in the mid 70s Great winery. My dad said my dad says I've been told I need to bring our mirlo to go to barber school to meet his wine writer. So he goes down there and that's why no matter proceeds to say hey, thanks for inviting me to Virginia. The wines are getting better. I really enjoy Waste my time here. Thank you for having me these eight wines are great and that that mirlo from rosenfarb and Crozet is just top notch. So my dad was kind of taken aback and he's seven other really well known, established wineries kind of looked down, like who the hell is this lawyer from Houston, Texas. The one thing that my dad knew at the time that no one else collectively no table was that of the 400 wines that this wine writer T said, the AC tech, the other seven, not our bottle with the other seven had fruit from our vineyard, really. So at that point, we know we had a really good sight, and we should expand the winery and expand the vineyard. So we went from 460 cases in 2000. To next year, we're projecting 20,000 cases. And when our vineyard has grown from eight acres back in 1998, to now we're actively managing 48 acres, we have plans to plant five more next year and probably 15 more in the next five years. So this grown tremendously. But when people ask us, like how'd you get in the wine industry, we literally fell face first. Because some kid knocked on our door. And the funny funny thing is like tie it all back together. Like Well, who's the guy that knocked on your door? We're like, well, we lost his card. We forgot his name. It's kind of on this quick business things. We just throw it away. You got to be kidding me. This is joke right? Or like it's not a joke. So for years and years, we didn't know who this man was. And we didn't know his name. So we kind of dubbed him to ghosts, right? Like this was miraculous event that changed the course of our family's trajectory for generations. And in 2015, I'm literally sitting at this desk right here and I'm typing away. And I get an email from a guy. And he has named Tom Vandenberg. He's been in Boulder, Colorado is a great guy said, Hey, you might not remember me, but I'm the guy that knocked on your door. I was like shaking the hair. I mean, the hair on the back of my neck was standing up, it was wild. And he says, I see on your website that you only offer tours on Saturdays and Sundays, would you be willing to make an exception for an exception for me, I'm coming back Wednesday we we set a course we roll out the red carpet. And he ended up helping us make wine in the winery as a winemaking assistant in 2016. So it kind of came full circle. Oh, fantastic, really great guy. But yeah, we fell face first in this business, no business plan, kind of very organic growth slow to grow. But today we do. We do weddings and events. We have over 100 weddings a year. We're probably 90% direct consumer 10% wholesale.
Drew Hendricks 12:36
So ask about that. It's great. We have a great amount of the online or just straight out the winery you do a little
James King 12:42
bit online, I think online really saved us during COVID. Obviously, we I mean, online has just kind of, we've scratched the surface all and we here in Virginia and most wineries, we have a supply problem. We don't have enough fruit in the ground here. You know, we could call the get on the phone call our friends in California say Hey, guys, we need some grapes, can you ship us some grapes, we don't want to do that here. Like you we believe in a local product or product. So our problem in Virginia is is lack of fruit in the ground. And we're trying to convince older farmers who might grow corn or tobacco or something else that hey, this is a profitable business, you want to rip out that old crop, that commodity crop and plant grapes, we can make this happen. So that's what we're trying to do. The Virginia wine boards helping initiatives to try to get more fruit in the ground. I mean, they're they're single wineries in your state of California that help produce our entire state. I mean, to put things in perspective, so we're focusing on high quality vinifera, dry wines, that consumers like to drink, we want to grow something that a people love to consume, it's really good. But also we have to be careful to your point earlier, we need to make sure that what we're planting actually is going to grow on our soil.
Drew Hendricks 13:53
Now it's interesting you said your first varietals were low in DNA, you usually don't see those two together usually no actually,
James King 13:59
it was funny. We Bordeaux varietals Yeah, we kind of arm wrestled with the vendor consultant initially he was wanting us to plant some hybrid varieties because they might grow better. Like you know, we're not interested in that we want to grow something that people will want to buy at the time because we thought we were just going to sell the fruit. We were interested in selling the fruit for commercial wine production which been for us and our minds, dry wines that we like to drink. You know, Bordeaux varietals fish were for. So that's what we did. And we've had a little luck and worked very, very hard over many, many years. And we have a great team here. Amazing vineyard team vendor management team headed by my brother, our winemaker Matthew For now is super talented Frenchman from the Rhone Valley. He's been here since 2003. His intent when he came through, he's like, I'm only going to work in Virginia, one vintage, and it was a terrible year super wet. And he of course met a girl fell in love starting a family. And here we are all these years later. We're super thankful that he's I'm heading winemaking operations. And it's wonderful. It's been it's been an amazing, amazing time.
Bianca Harmon 15:07
Yes, the growing climate like in Virginia versus say California.
James King 15:11
Oh gosh. It's hot, wet and humid, typically to put it succinctly you know, some years, Bianca we can have a drought, like we did in 2010, we had a nice drought and for for drought for us, drought is great. You know, we want to stress our grapes, we want small berries, we want to water them and keep that respiration up and get high alcohol in 2010 we did amelioration, you know, we're adding water to the wine to dilute it literally with the garden hose in tanks to do amelioration to get back down to those table read alcohol levels. 14.5%. You know, we were we were doing primary fermentation in 2010, we're getting 70% alcohol, not really something sportstyle. So. So you can have drought, which is rare, you know, once a decade maybe. And then in 2011, the very next year, you can have hurricane, like Drew, you mentioned, you know, we can be harvesting a hurricane. But the danger of the grapes slicing and bursting if they get too much water. So those are two extremes to give examples, but generally, you know, we will we have wind machines out in the vineyard.
Bianca Harmon 16:25
Do you use that for you for for your humidity control, because we use them for Fox. So yeah, you
James King 16:31
guys have fog out there. And I remember I remember the fog. And so right now we're going through budbreak. So our whites are waking up and opening up right now. So before we had wind machines, my dad another of his bad habits and hobbies was helicopter pilot. So he literally purchased a helicopter or rent from a company in Richmond called Hilo air. And they would come and fly the vineyard at you know, 2345 in the morning in the inversion layer and that one pocket of air and push that warm air on the grapes to prevent the buds from freezing. And you can get you know, a six to 10 degree temperature spike when that rotor wash hits you. So we did that for years and years and then quickly realized, you know, helicopters have a lot more moving parts than when machines so we're gonna do that a little safer, more reliable. So now we have wind machines to help with frost. We've you know, lit fires and smoke pots and burn hay bales in the spring. But vegetative growth, I mean, we have our problem in Virginia is too much water. Sure. We have a lot of rain. Three years ago, I think 20 2018 We had 80 inches 80 inches of rain. Wow. That was the most rainfall record in Virginia since like 1946 It was insane. So huge swings and variability and rainfall and drought. And another thing is pests, you know, we're dealing with one year as the Spotted Wing Drosophila from China. We've got a new one, you know off about somewhere that's threatening vineyards that just got to Atmore County last year. So there's always a threat to viticulture, and, you know, we laugh and joke and say, you know, why aren't we making beer and buying commodities from where they're safely going somewhere else in the country and just turning on the tap water and making alcohol that way because the thing we're trying to do is to mitigate Agricultural Risk, right? Because you can either battle Mother Nature, whether it's California or Virginia, she's gonna win this time. You know, you guys have a little bit more stable climate, I guess are more consistent than we do. But we're we're convinced and and love. Vintage variation. You know, we never know what you're gonna get which we are in
Drew Hendricks 18:42
the European style where you're blessed with 100 Point vintage every year 100%
James King 18:47
Yes, and that our winemaker is suited to that he thinks it's challenging. And, you know, I've asked him a couple of times, and I've overheard him in conversation. When people say, hey, Matthew, like, what why are you most proud of and he'll say, my 2011 Meritus plan. And that was the worst year Virginia's had in a long time. And he said that because he was able to make a good wine and a challenging year. And that I think is the true mark of a really talented winemaker, someone who can adapt to extreme changes in what's going on outside in the vineyard and make good wine that made it to the governor's case, believe it or not, which is the top turbines in the state. So he's really proud of that. And we are we all are toasted me. So it's kind of funny, you know, you'd think someone say, Oh, this is fantastic year where the conditions were perfect. He's saying no, the worst year when conditions are terrible. That's my favorite one. That's my most recent one. That's because it was good.
Drew Hendricks 19:53
I can appreciate that. I've always said like, especially the European wines, Italian wines you learn more about The wines in a bad year than you do in the good year. Like, those ones is like you're involved with the winery. It's like, like, like a marriage and you grow the winery, versus a lot of the wines made in some of the newer areas or like hot dates. They're kind of always
James King 20:14
the same. Yeah, yeah. So I like I like the fact that, you know, it's different every year, I never know what you're gonna get, I think our customers have grown accustomed to like, what's, what's it like, this year? Oh, this case a little bit different than last year, but I like it. We're, that's always, you know, keeps us on our toes, and keeps us really paying attention in the vineyard, watching the weather and, and doing all those things. And, you know, helping Matthew buy the equipment, he needs to be successful and winery and making sure his team has the tools, they need to do great things. So he's always said, we always believe, you know, the quality of the wine is set in the vineyard, you know, once you cut that cluster off the time, there is no magic wand, or anything special that the winemaker can do to improve the quality of wine. It's done. So he's a he's a true believer, and hey, it starts and ends in the vineyard, I just kind of carry it through the process of fermentation, put in the bottle, and guests enjoy it. So we're really proud of, you know, we're farmers, people come in here and they look around like, oh, this place is really nice. I want to do this, come with us and help us harvest. Which will show you that you don't want to do this, because it's just really a lot of hard manual labor, but it's a lot of fun. Yeah,
Bianca Harmon 21:24
I think that's great. And I totally agree with the like, the hard years, being you know, more for the winemakers proud of it. I mean, for example, out here, one of our fire years 2020 Actually, Costello or my sister worked, the wine room went on, caught on fire. And so they lost all all their wine. And we ended up having he ended up giving all the wine that was in there to employees, like we don't know what it's gonna be like. And so we would call it fire wine. And every night we'd be like, What fire wine are we going to have tonight? And it was like the test all of like, how good is this wine? Actually, it sat in a room on fire and all the damage. Most of them are pretty good. Yeah. So yeah, it's just it's funny, because you're like, let's let's try here. We
James King 22:16
got a big every year. It's a big roll the dice the big gamble. And it's fun. Yeah.
Drew Hendricks 22:24
You're in the sea actually grew up growing, you know, the unique position of being in the Monticello ABA, where some of the original European varieties were brought over by Thomas Jefferson. It's not a it's not not a new region. No, it's not. I mean, how have you seen it evolve since even over the last like 1415 years?
James King 22:44
Yeah, I've seen it. I mean, from you probably know, history better than I do. But from what I've grown up hearing, you know, winemaking here is existed since the 1600s. Early, the planting of grapes. I think I know the crown back in England was excited that the Colonials were going to make one exported back to Europe. But that obviously never happened. You know, we had other plans. But Thomas Jefferson moving forward, he, I think, tried three different times in Monticello, which is 50 minutes from here, the advantage for us and failed, I think, because of flux or other. And so he didn't understand why and you know why and got him a ton of debt. He loved his French wine file. But you know, we can succeed today through grafting technology. We buy our plants from nurseries primary in California. So I'm in New York. And yeah, I mean, it's great. We, again, there's over what 10,000 varieties of grapes on the planet, we want to grow a where people are going to drink because we're in the business of making wine selling wine. So we have to be profitable to be we want to grow something that's going to be conducive to the soil conditions. So we always test our soil, we do subsurface mapping, you know, the technology has evolved. Now where we just purchased 110 acre farm next door that's got this beautiful south facing slope that won't require wind machines. It's got a nice air drain, and we're going to try more camfrog and we're going to try Nebbiolo Nebbiolo on this flat part of the farm as you can see in the pancake flat might not do as well because it's a little bit early, early budbreak and late ripening which you know there's those are a lot of red flags when we hear that we're like please don't play it that but the winemaker wants to try so with with the right site and the right soil, you know, we can try some other bridles but you know we do on the red white side, excuse me, VNA, Chardonnay, team and saying on the red side, it's kind of thrown we're low but cheaper down. Now back and now that yellow V A's French rattle that we plant out of those a bridles, we make 15 or 20 wines and I say 15 If Honey, we've got a core core portfolio I guess. And then the winemaker will do what he calls his small batch series, which are kind of unique snapshots in time of, hey, I made this orange jianye I made Chardonnay with no sulfur. I made him alone no sulfur i co fermented tea Berto and Fatima and saying, which, you know, co fermenting white and red rage like who does that? As you can notice that. One thing I will say about the monetarily VA, because you asked to answer your question. We were the 71st Winery in the state of Virginia when we became a winery back in 2001. Now there's over 300, and there's virtual wineries and things. It's great. The Monticello ABA when we got here is about 15 wineries. Some of close some of the open now today, I think it's 42 wineries in the Monticello ABA, which is about a 20 mile radius around Charlottesville. It really has become a wind destination, obviously on a much smaller scale than napping, so and all of you guys out there. But it does bring in people from all over the world to drink wine and stay in the hotels and even restaurants, which is great. agri tourism is what I think were the industry were a part of we're the second biggest industry in the state of Virginia behind logging, and yes, amazing facilities. So it's a huge, huge economic boost to the economy. It employs a lot of people. But it's a great thing. We love being a part of it. Specifically getting back to Matthew for now and how he's helped him on July 8. He started a program which he calls the winemakers research exchange, you can look it up WR Ri and it is a collection of winemakers in the Monticello ABA, and they get together and they everyone brings a bottle of wine to share and try and take notes and say Hey, what did you use? What was your fermentation? Like? What else did you use all these things? And it's like a little Renaissance to share all these ideas and information. There's like, Oh, that's cool. And they'll do science and data. And they'll publish lab experiments online for everyone can read them. But what does that done? Well, last year 2021 In the Virginia Governor's Cup, which is our statewide competition, there's 30 gold medals given and then there's the top 12 wines and the best one 80% of the gold medals of last year's statewide competition, or from the Monicelli 20 miles from where I'm sitting right now? Well, I think that is a direct result. And he is very humble. And he will tell you that I think it's a direct result of the collaborative environment that we have here in Virginia, particularly the winemakers and vineyard managers. It's so open, and people help each other. This is not a cutthroat industry. This is not Oh, I have proprietary data. And I'm not going to share with you this is, hey, my tractor broke down. And I need to get it done. And can you help me it's like, I'll be there in 20 minutes, brother, oh, my gosh, what I really appreciate coming from the Marine Corps, you know, you help people out and you want to take care of each other, that camaraderie that does exist in the Virginia wine industry, I think it's a really, really great thing to see. So I think because of that, winemakers research exchange and the collaborative effort, you know, from winery owners all the way down to tasting staff, it exists and you can call each other and help each other out. It's really, really cool to see him play out. So I think that's going to help our industry grow. I do think, you know, looking at the history of aviation, I think initially, it starts off as a larger geographic area, and then my fragment into little, how can we be different from them? That situation, I hope that's a very, very long way off. Because I like the collaboration that it brings having us all working together. So yeah, I'm gonna send I'm gonna send Bianca some wines. And I'd love to get your address after this and send you some lines just to kind of give you a small portfolio of what we have to offer so you can compare
Drew Hendricks 29:06
between different tasting series, we'll have to set up a round two for this and go through.
James King 29:10
That'd be really fun.
Bianca Harmon 29:12
So I would like to, I mean, let's first No, I had one question
Drew Hendricks 29:17
about your orange. So we're hearing a lot more. We got red wines, white wines, and then you have orange wines. A lot of people don't hear a lot about. Talk to me about that orange
James King 29:26
DNA. Yeah, so I remember we had a good year, I think it was the 2016 vintage and my mom who co founded this place and owned it for a long time with my father. She was she would always do what we call backstopping in the vineyard during harvest, which our vineyard crew goes through and they're harvesting very, very quickly and getting you know, 99.9% of the fruit off the vine in that fruit zone and putting in logs and we're working behind them. But now trailer and going back to the winery, and my mom would do backstopping and she would get behind them to make sure there was nothing that they meant. And so given the nature of operations that he or she didn't get to get out to do that, that day, so she went back to her and said, man, there's there's a lot of fruit on still on the find that you and it was secondary clusters up in the upper canopy, but it was a lot of fruit, maybe enough for like two barrels. And so she's like this fruits good. But it's really right. We harvested a Halloween Day on October 31. So we harvested my mom was like, let's go get that fruit. So we harvest the fruit products to the winemaker. And he put it in barrel. And he made it on the skins during fermentation process like a red wine to give it that color. And white winemaking, you don't use the skin, but it gives it that Tannen and it's an old world technique that not many people do around here. And that's how it was born. It was you know, my mom not wanting to see her go to waste in the vineyard and the winemaker, you know, picking an idea from the old country saying, Yeah, we can do that no problem, that it wasn't a lot, but I've never told the winemaker, this and I hope he doesn't watch this podcast. But Jay Yeomans, who is a master of wine in Washington, DC, he runs a school called the Capitol Wine School in DC. And he's a wonderful man, he helps organize and runs the Virginia Governor's Cup judging competition. So he's set these very rigorous guidelines for the judging. Jay told our wine director at the time, a good friend of mine by the name of Matthew Brown, J said about Matthews, Orange County, this is the best one that Matthew has ever made. And Matthew said, we can't tell Matthew that. So we haven't I still haven't told him that. But he's a very talented winemaker. And he'll stick I can, I can work with this. I'm gonna make it fun and do this overall technique. And man, the press. The people, the wine writers that got ahold of this, they're like, this is really cool. This is a nerded out on that. I can send you the article they wrote on that's how the orange wine was born. And sure enough, shortly after people saw that press, and then you start seeing all these other people making arrangements and invitations, the highest form of flattery, we say it all the time. Like that's good. That's gonna bring more people here and more people there. You know, when our neighbor does well, we do well. And when we do our neighbors do well, so it's all good. But Matthew was the first and at least in this area, and he's done a great job. And that's how the orange one I'll send you a bottle.
Bianca Harmon 32:43
Oh. Really popular varietals in South Africa. Really? Yeah, Cape Town area. So I worked. I worked for a winery that the the winemaker was from South Africa, and we made an orange wine every year because it was popular or winemaking style. Winemaking style in Cape Town it
James King 33:07
I mean, I need to travel more. I've got young kids. So it's tough to leave the house. But
Bianca Harmon 33:11
trust me, I understand.
Drew Hendricks 33:16
I know the okay, you're dying to talk to him about polo that I want to talk to you about.
Bianca Harmon 33:20
No, I'm not dying. I'm dying
Drew Hendricks 33:23
to hear about polo too. But I just have to commend you on your crochet and the name. I read the name of your city that it didn't until you said it. It didn't really draw the comparison that you've got the perfect name for Rosie.
James King 33:36
Yeah, so that's funny story before Matthew is our head winemaker. He was our assistant winemaker from 2003 to 2006. And our head winemaker at the time was a gentleman by the name of Michael shafts who still makes wonderful wine in the area. Michael was he was bleeding off him or low. He was concentrating them are low. And Matthew being a young Frenchman, and coming from France, and he's like, what do you what are you doing? And Michael says I'm bleeding off them are alone pointed down the drain. And Matthew says, I can make wine from that. And my dad, my dad's over here in the conversations like hold the phone. But let's talk about this. So Matthew explains making Rose and where he comes from and the Rhone Valley and in France in general, you can make this kind of vandals style Rosae from her well, it's really good. So he said let's try so he put it in a clear bottle. And my brother Carrington, our vineyard manager, who's been here since 2002, from the very first day, Carrington got a piece of paper in front of them, and he's trying to find a name for the Rosae so he writes the name Rosie, just paper and he's trying to tie it to the land and so he's like Charlottesville, Albemarle, Monticello crochet, and he just drops the sea down from crochet. CRO ztt, which is the name of our town here to Rose. And that became crazy. So we made it since 2006. It's 11.9 personnel called super easy to drink, light, refreshing. And it's by far, I don't know, whether it's the clear bottle and the paint or the catchy name, you know, being named after crazy Virginia, maybe a combination to excuse me, but it is become by far our most popular wine, believe it or not, hand over fist, it's a third of our production, you know, about 18,000 cases this year. It's 6000 cases where the crazy
Drew Hendricks 35:36
that's what I'm excited to try. And you're also doing it in Cannes. Yes. So
James King 35:41
we were kind of the first ones in central Virginia, maybe Virginia to can wine, at least a Rose. And Matthew was on a golf course with some buddies four or five years ago, and he was sweating. It was hot, it was humid. And he said to him, I would kill someone for a glass of water as a right now, but as you know, you can't have glass on the golf course. And so he's like, I'm gonna cameras. And that's how the idea was born to Canada. And so we worked with cannon company, went through a couple iterations. I'm actually looking at picture a candidate right now on my other monitor. But that's how I was born is like he was sweating, golfing and that he was going to candidate and now there's a bunch of cameras age around straight. But that's how I was born. And it's a very popular why it's super fun to drink. It's low alcohol, refreshing porch, one patio one. Picnic wine.
Drew Hendricks 36:34
Sounds like the perfect one to drink while watching a polo match.
James King 36:37
Yes, we saw a lot of polo, good segue. Bianca, did you have a specific question?
Bianca Harmon 36:44
No, I mean, you can go up I have a couple questions. But I mean, you can kind of just start with, you know how it became polo to the winery and what it's what it's like today, you know,
James King 36:59
yeah, okay. Um, so I mentioned earlier, my dad's passion, hobbies been pulled for a long time, started playing 1980 in college in San Antonio, and just got the bug and got hooked. So we moved to Virginia, and he was like, I need this land for coal field. And so that was the original tenant buying farm, as I mentioned. And so in 2003, we were able to level the ground a little bit, put a crown on this field, and plant some Bermuda grass, and started playing polo in 2004. And the winery is very young man, we opened in 2001. So my mom was pouring wine in the tasting room, which is adjacent to the pool field. And guests would come in to taste wine, which we were giving away for free at the time, you know, we weren't even charging for tastings. And they would say hey, what's happening out on the pool field, and it would just be my dad on a horse with a buddy. You know, kind of sticking in balling, which is the equivalent, like pickup soccer game, and just kind of messing around. And you know, there's no one on the sidelines. And you know, this is a 12 acres. It's 300 yards long by 150 yards, right? It's in a field and there's no one no one there watching it. So my mom said, Oh, that's my that's my husband, David. He's just playing Polo. Like we've never seen a polo match before. Can we take some lawn chairs out into watch? Or can we bring our picnic blanket over there? I'm almost sure go ahead. No problem. So it became this kind of you know, weird thing to watch like what's going on with them bring a wine over watch this guy ride on a horse and sin word kind of spread like oh, they're playing polo can can move into so we didn't have a team at the time. A full team is just my dad and a couple of local yokels kind of come out of the woodwork. And so thankfully, University of Virginia down the road in Charlottesville has a co Ed club team. And they're very well ranked highly, highly regarded team. So we reached out to them. Lou Lopez, the director of the program there and we say hey, Lou, we'd love love some help get feelings in player so we can have some matches out here. Would you be interested? He said, Yeah, sure, no problem. So sure enough, we have UVA COVID club team come into play with these older men and women and so we get this kind of pickup lead going, started generating some people coming out. And so it's grown from this kind of anomaly, my dad's hobby to now today. We host polo matches from Memorial Day weekend on Sunday through usually the first Sunday of October. They started in they're free and open to the public. We've always my my dad's vision was always, you know, I want polo to be open and free to the public. I don't want to nickel and dime people. We want it to be like a community event to bring people together. Just grab some grass, look at the mountains, eat a sandwich, you know, bring their dog and kids. Now watch polo and learn about Polo. So it's grown from what it was today. Today we can draw on Memorial Day and Labor Day weekend. As we're drawing, you know, 2000 3000 people from New York, Maryland, Florida, Tennessee, North Carolina. I mean, it's like, it's the thing to do, apparently, I try to stay away from matches, because that's got to work. But it's this beautiful fun community event where you don't have to buy wine. You can just come and enjoy the afternoon and look at the beautiful mountains of western Albemarle County and meet a neighbor, bring your kids and have a picnic and enjoy and we do sell a lot of crazy and those matches and that's great, but follows kind of become a marketing tool. It's kind of a unique thing that we have here that no one else has at least in the area for now. So it's just a fun community event that we enjoy hosting. My dad passed away in 2019, unfortunately, but my sister in law alley plays pulling out she grew up kind of doing hunter jumper question stuff. Okay, my dad got sick. So who's playing Poland plantar Ali King. So Ali now plays my one of my niece's played for a while. Our assistant general manager who's also dual Hattingh as our polo manager, his name's Connor dill. Connor comes from clustering and polo background. And Connor has helped create and grow the Roseland polo school. So we are now giving youth lessons adult lessons to riders who want to be polo players polo players to grow the Polo program here in central Virginia to create a new generation of polo players and it's been really successful we have sponsors now. We're we're doing all sorts of things to grow this consummating the newest thing that we actually just did a ribbon cutting for on Sunday, this week, is a outdoor polo arena. So it's kind of like box lacrosse for polo, it's a shorter field, and it's on kind of a rock dust sand mixture footing. So it's really great for the horses, and you can play when it's a little wet. So in the past, when our field has been too wet to play because of a rain, we've had to cancel the match. And moving forward, we won't have to do that we can play in the arena. I've got a beautiful grassy hillside come put a blanket down on drinkers a and watch polo and have a picnic. So it's been been a really cool thing. We were hoping to continue to grow it and grow just riding and getting out. I mean, people come here that came to my kids to pet the horses at the barn were like Absolutely. Ours. It's a cool place. I mean, that's part of that experience, downtown Charlottesville. And then you come out here, and there's mountains and horses and dogs, and a pizza truck. And it's really far it's very relaxed on environment. And that's so
Drew Hendricks 42:45
important to provide the full, full experience that you have. I can't think of another winery. And I'm sure there is one that has a pool of field attached
Bianca Harmon 42:53
to it. I can't think of one. I mean, yeah, but I do have a question in regards to running a polo field and wanting a winery and serving alcohol at it. So do you have to have separate licensing for this? Do you have to have I mean, even out here to be a winery and serve wine by the glass. That's a special license. Yes. Well, how how do you convey and do all of that between the two?
James King 43:17
Great question. I'm unfortunately well versed in all those, those legal matters. So when we when we approached the county in the state for our permit, we made sure that the entire farm was essentially a space where people could consume alcohol, not just the specific winery building itself. That was a big deal for us, because we knew we wanted to do some type of outdoor sales. So that was one thing so we could sell wine, you know, in the woods over there if we wanted to. I don't know who would want to go walk into the woods and drink wine, maybe someone would. So as far as permitting, we do have a special use permit from Albemarle county to host polo matches, with some restrictions and guidelines. You know, they said, No, we don't want you to do any night matches and have lights for light blue shoes that yeah, of course, we don't want to be that late either. We don't want that this is this is a unique place because it's not only where we work, we live here too. This is our home. So you know a lot of wineries are open late. We shut down at 530 I want to go to bed I want to eat dinner with my family or play with my kids and reading books and stuff. So to answer your question, there's a special use permit for Polo. There's special use permit for weddings and events like that helped draft legislation for that for Virginia State Believe it or not, that's a whole nother conversation a whole nother podcast. But yeah, we wanted to make sure that we could do outdoor alcohol sales and with the special use permits. We have the ability to host polo matches and have guests here to watch them and serve alcohol so we serve alcohol outside of golf carts, that coolers in the back and they kind of route around, making sure you know if anyone wants to read Fill or bottle, we can do that. Which is great. You know, people people seem to enjoy it. And yeah, yeah.
Bianca Harmon 45:10
That's awesome. So what's the what's a day like once polo matches start at the winery versus? Versus?
James King 45:18
Yeah, there is no normal days. It's busy. But thankfully, you have a wonderful team. There's a lot of prep work and kind of behind the scenes involved, the week of whether it's lining the field with chalk to make sure that the fans have an offset from the field, keep them safe. Some some cones and some signage for parking and parking crew that comes out for cars. But once once those gates drop, it's funny, you know, we open at 10am, Eastern at 9am. We have an attendee and but on Apollo Sunday, we have people in our parking lot at 830 in the morning, that will sit until 10am When we drop our chains to go park their car, and their spot at polo field so they can sit in their spot to watch Polo. So it's become like this thing that's like a religion. Yeah, I mean, yeah, people want to come and get their spot and camp out. And you know, they might not drink a bottle, I don't know, I hope they drink a couple. But they, they, they enjoy it. It's kind of a Sunday ritual. Some people come out to church, if they go to church, or temple, or mosque or whatever. So it's become this kind of Sunday event where people are literally lining up at the gate to come through. Right when we dropped the gates and parking crew will park cars and make sure everyone's safe. We have ambulance on site, and we're gonna evacuation plan and all those things. God forbid we ever have to use them. But we have whole teams traveling from Texas and New York and Florida and Northern Virginia to come play here. Now. It's, it's become a cool place to play. Believe it or not, there's like this corridor from Florida. Wellington, Florida is like the mecca for polo in the United States. And so Florida, folks in New York folks traveled back and forth. And Virginia is kind of a central stomping ground for a lot of them. So some people want to come here and stop and play for a weekend and then keep keep going, or they want to board their horses here. So it's kind of a central place for a lot of different clubs and polo teams to stop and play and get some experience or do that sort of thing. So as holidays are very busy days. We have a great team, you know, that gets here early and stays late. And we I mean, believe it or not, there's not a trash can in sight. People pack out their trash. And we have tried to develop this culture of we want to take care of the land, the land takes care of us. And please help us with that mission. And people do. You look down you see these rows of 10 by 10 tents, and you know, these elaborate charcuterie boards and big hats and heels and dresses and bow ties and people dress up. It's this big event. And some people come in sandals and a T shirt, you know, and that's okay, too. There's there's no dress code. But there's a lot of stuff that they will bring out. And then at 430, when we close the field and have to be ready for a 530 wedding, it's all gone. And people help us with that mission. And that's great. And they help us maintain this beautiful, beautiful field that we get to share. So it's really cool. It's a lot of moving parts. But we've I don't want to say we have it down to a science, but it's a well oiled machine. Everyone kind of understands their role and as the cog in the big wheel. And we all just chit together on the same orange at work.
Drew Hendricks 48:39
I think the the sound like he wrote it like a military operation.
James King 48:44
It's funny my first year. My first year I got here transitioning out of Marine Corps, I guess it was about a year and a half after but I had a tasting room staff of about 15 people were talking about polar operations. You know, pull out a whiteboard and start drawing diagrams and like, we're gonna have walkie talkies, we got to communicate, you know, Congress King guys, we're gonna have golf carts and their eyes are getting this big. Like, it's gonna be great. Just Just wait and see. And it was awesome. It was a big step up from where it had been. And so that's one of the things I really enjoy doing is process improvement and, you know, team building, and making things better, you know, looking at something from perspective, whether it's pole operations or teaching operations, you know, is there a piece of technology? Is there a piece of software? Is there some training? Is there anything we can do to improve the customer experience guest experience? You know, morale, whatever it is, like how can we get better every day? So we've never stopped learning my dad always said, you can't rest on your laurels here in Virginia, whether it's outside of the vineyard or in the winery or in the tasting rooms got to keep keep moving forward, keep marching, keep getting better everyday keep learning keep asking questions. So trying that's the culture we build. You know, we all work hard. We we all pick up the cigarette butts some land from our car, you know, we don't know, detail is too small to look at, I hope to continue that culture that's tough to do. And as you grow, and you know, we've hired a general manager for the first time ever, this year, so we don't have to be so in the weeds so we can enjoy our kids and make some memories within a little bit. And it's hard to let go. And it's hard to trust. But we're learning to do that. And that's something that's necessary for any operation that's growing, particularly to learn to do that. So that's kind of where we are now. With the three brothers running things and mom kind of advising this big growing team of polo and events and wine and vineyard and all these things. So it's been great. We're loving, enjoying a lot.
Drew Hendricks 50:48
Where do you see it in five years?
James King 50:51
Yeah, I think about that a lot. I love like strategic planning. Hey, what are we doing not smile, but what are we doing here. So this is recent purchase of this 110 acre farm next door, we were actually concerned. Now in 2016, I was scrolling through the social media feed, which, you know, I tried to manage them and thankfully pass that off now. But I was noticing this beautiful backdrop in almost every picture that we were being tagged in. And it's a neighboring farm. And I thought to myself, Man, if that ever gets bought by some or developed into a subdivision, we're in real trouble. So I in 2016, I wrote this email to my family. I said, Hey, guys, this is this is what I just thought. And here are the here's the idea. We need to buy that, buy that property. So my parents thought like, yeah, that's a big swing, and it's gonna take a lot. Why don't we have mom, right, that landowner letter. Sure enough, my mom gets out. Quillen pen and scratches a nice letter. And we have had a relationship with her. Her son had his rehearsal dinner here. So there's a little bit of relationship and we didn't hear a response, like crickets, and we sent it certified. We knew she got the letter, but we didn't hear a response. Two years go down the road. It's 2019, pre COVID, we sent another letter. And we finally got a response. And she said, Hey, I'm so sorry to hear about the loss of your husband, David. My late David and I were planning on building our dream home on that farm, and he had a massive heart attack and died. As she was like, the wind is very nostalgic to me, it means a lot to me. And she said I'd love to see it continue to be a working farm. And I think I'm going to sell in a couple years, but I'll let you know. I'm sure enough, when COVID hit and the housing market went crazy. We thought for sure there was going to be someone from California and New York or DC with a briefcase full of cash, it was going to swipe it away. So we ended up on a Thursday, we heard from her saying she was gonna list it on the open market. And we are very concerned. And we somehow tracked down the listing agent who said, I'm listing it Saturday this week, but I'll meet you tomorrow on Friday at one o'clock. And we went up there to meet and and we got out of the vehicle. And we saw this guy and my mom, tell us to them and said Have we met before. And he said Ellen, you might not remember me, but your late husband, David. And you and I had lunch together 20 years ago on the downtown mall in Charlottesville. And your husband was so nice to me. And he invited me get this. He invited me to have a lesson to play polo 20 years ago, and it was one of the most memorable experiences of my life. And we had this great 20 minute conversation reminiscing. And at the end of it he said, I know you guys want this farm thank you for this contract, a burden hands that into the bush. I'm going to ask the owner if she will sell it to you by 530 Tonight, and two hours later, we had a signed contract for Atlanta we close the deal and never went on the open market. So Rosen polo actually helped us secure a piece of property to answer your question, what are we doing in five years? I love it. It's this beautiful south facing slope. It's perfect for grapes. We're gonna put five acres on it next spring for catfolk. One of Nebbiolo as mentioned earlier, we're going to put some horse pasture over there we need some more grass for horses because the pole is growing which is great, awesome grass. And it does have this beautiful, breathtaking view of the southern mountains of Albemarle it's 940 feet at its highest. So it's about 100 feet higher than this farm. So when you go up there, and if you're ever in this area, I'm gonna drive you over to that farm and you will look out and see the beauty of Western amaz gorgeous up there. And you know, at a time there was a time when I was like we need an event venue up here is a lineup here. We need to have a restaurant we need to have Airbnb we need to do and we could but we might just keep the grass on one thing we do I was we prevented a 55 home subdivision from being there. And that's good enough for us. We're going to put in conservation easement, keep it green grass forever, and we're gonna grow grapes there and probably gray some horses there. And that might be the future is unwritten, you know, three or four or five years down the road, we might say, hey, let's build another event venue, let's do more weddings, let's do more corporate events. We don't know. But we do know, we want to keep this place as beautiful. And nice as we've made it, and we want to continue to do that. So in five years, if you call me I might be zooming in another facility up there should be cool. But I might not be I might be here in the same desk. And that'd be okay, too. So,
Drew Hendricks 55:43
hello, let us possibilities you can just think yeah, just get in there live with it. See, you know, stand on that ridge for a few years.
James King 55:52
Yeah, I think so. I think we're gonna let it marinate for a while. And we'll see. We're excited. Excited, really optimistic about the future.
Drew Hendricks 55:59
I'm excited to hear your story of all this is fantastic. Where can people learn more about you?
James King 56:05
Man, thank you, Kingfamilyvineyards.com. We do ship to California. I think it's just got three more states. So 22 Other states I believe we can get to? And we'd love to have you, you know, spread the word. You know, we, again, we have a supply problem here. So don't buy too much wine. But yeah, we're looking to grow online sales and continue to get more states in our portfolio, but Kingfamilyvineyards.com is the best place to find this. If you're ever in Charlottesville or Central Virginia, please go to the 40 wineries, if you can, can do that. There's really great wineries out there. This is a please go see our friends and neighbors. There's breweries, there's distilleries. There's great restaurants in Charlottesville. Albemarle county is awesome. There's hiking, biking, swimming, is so fun. It's one of the best places to live and retire and retire as well. So hit up our website also on social media, Facebook, Instagram, Twitter, stuff like that. But we'd love to stay connected. I want to send you guys some wine you can share with friends.
Drew Hendricks 57:03
Yeah, absolutely good. Tasting serious.
James King 57:05
Yeah, that'd be fun.
Drew Hendricks 57:07
Well, thank you so much for joining us today.
James King 57:09
My pleasure. Thank you for
Drew Hendricks 57:10
having me. Have a great rest of the day. Thanks.
Outro 57:20
Thanks for listening to the Legends Behind the Craft podcast. We'll see you again next time and be sure to click Subscribe to get future episodes.