What does your brand look like online? Your website is the pillar that supports all online winery marketing and sales. That's why it's crucial for you to invest in a website and have it built to perfection. It needs to hit the 3 major components of a website: Design, User Experience and Optimized for Search Engines. Your website needs to be visually engaging, easy to find, and properly structured so search engines can easily crawl, index and rank your website.
Our goal in all our website design projects is to infuse your website with the same vibe and personality that you worked so hard to create in your tasting room experience.
The Components of a Winning Web Design Strategy
Our websites are built to be easily discovered, crawled, and accurately indexed by search engines. Whether we build your site from scratch, or customize an existing template from your DTC software provider, upon launch every web page on your site will follow SEO best practices for page titles, headers, web page structure, meta descriptions, and alt text.  High value pages can be enhanced with featured snippets such as a FAQ section, and lists to further increase search engine visibility.
Your website needs to be compatible with devices of all shapes and sizes. All of our websites are responsive, meaning your website will look amazing on desktops, mobile phones and tablets. Looking great is just the start. Sites that we have launched incorporating our responsive web design principles show increased mobile traffic, faster page load times, longer dwell time, and increased conversion rates.
We build our custom websites on the WordPress CMS, the most user- friendly content management system on the planet. Making changes to your website has never been easier. Many DTC software providers such as Wine Direct and vinSuite have comparable systems to facilitate site updates.  Either way our goal at Barrels Ahead is to empower our customers to manage their own websites.
Ecommerce and Club Management Solutions
When choosing an integration firm for your POS system or a partner to build out your entire ecommerce and subscription club it is critical to choose a vendor that has the technical knowledge to quickly navigate through the standard buildout and architect the custom enhancements that will make your website unique. Our roots run deep in ecommerce development and integration.  Barrels Ahead began as custom ecommerce development house back in 2008 under the name of Barrels Ahead. Since that time, our ecommerce implementations have generated millions of dollars in online sales across the hospitality, wine, and craft beverage industry.
Whether you are a winery, brewery, cidery or craft distillery we can recommend an ecommerce solution that will be perfect for you.
Here are current recommended ecommerce solutions:

For those of you looking for a rock-solid POS system with modern club management tools, Commerce7 is on the top of our list.  We love the fact that this platform enables us to seamlessly build out an ecommerce system on WordPress while still leveraging the systems alcohol industry optimized Point of Sale, Club Management, CRM, and Reservation System.

WooCommerce is the leading commerce solution for WordPress and is a great solution for those who to not require a native integration with an inhouse POS system.  It is extremely customizable through library of prebuilt extensions and custom development. If you can dream it, we can most likely build it.

We've been Shopify partners since 2013 offering custom theme development and commerce solutions. We love Shopify for those customers that desire an online solution built upon a word class sales platform. Our shopify builds are optimized for DTC alcohol sales.

vinSuite is a great all-in-one solution offering a website platform fully integrated with POS, ecommerce, CRM and wine club management.  One of the features we like best about vinSuite is their tight integration with MailChimp.  This integration turns the platform into a powerful marketing tool.

Wine Direct is an all-in-one DTC platform optimized for wineries of all sizes.  Built into its ecommerce functionality is an advanced CRM which enables wineries to develop highly targeted marketing campaigns.  For those wineries in California and Oregon this platform is truly a one shop stop when you add Wine Direct's fulfillment services.
Our Website Development Process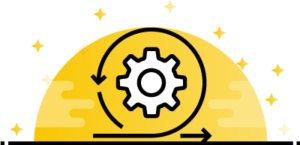 Our website design and development process is designed to get your new website online quickly and efficiently while never sacrificing attention to detail and creative design. Years of developing and maintaining websites have proven that all web projects naturally evolve from the outset. Most development shops incorrectly attempt to correct this tendency through rigid development plans and scopes of work. We feel this is a mistake. Instead, we embrace a project's evolutionary fluidness through agile development.
In contrast to the traditional way of building websites, often referred to as waterfall development, we bring our customers into the process quickly and maintain continuous involvement throughout the build.  Based on continual feedback, we are able allow the project to iterate and evolve far beyond what is possible through the traditional plan-build-getfeedback-launch approach.
Web Design and Development
Frequently Asked Questions
A website audit can be compared to the routine physical exam one gets at the Doctor's office.  Before your Doctor can give you a recommendation, she must first understand your health.  The same is true for your website.  Before we can recommend whether your site needs updating or a complete rebuild we need to obtain a complete understanding obtaining a 360 degree view of your current website and its place on the internet.  We want to fix what isn't working and do more of what is.  Our website audits cover among other things
SEO
Site Health
Competitor Analysis
Content
Conversion Rates
and User flow
On average, we can launch your new site in 4-6 weeks from the time of our first project kick-off meeting.  That being said, we have launched smaller sites in a matter of days and  larger complex builds in stages over the course of a year.  Our goal is to get your new site online as quickly and efficiently as possible without sacrificing quality and attention to detail.
Absolutely.  All of our sites are developed with a mobile first approach.  They look great and function quickly on mobile. A dialed in mobile experience is critical since over half of all website traffic comes from mobile.